Jesse Tack
Associate Professor
218 Waters Hall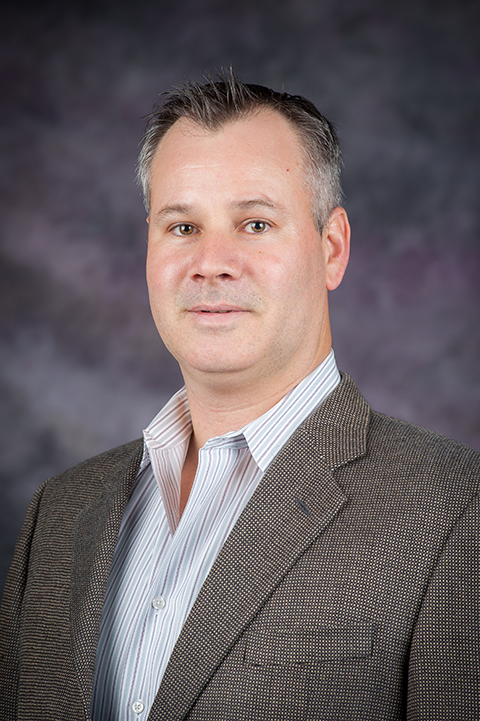 Manhattan, KS 66506
jtack@ksu.edu
Links
Curriculum Vitae
Education
B.A. Economics, University of California, Davis, 2003
M.S. Agricutlrual and Resource Economics, University of California, Berkeley, 2004
Ph.D. Agricultural and Resource Economics, University of California, Berkeley, 2009
Research Interests and Experience
Jesse Tack received his PhD in Agricultural Economics from the University of California, Berkeley in 2009. He is currently an Associate Professor in the Department of Agricultural Economics at Kansas State University. Dr. Tack's research focuses on issues related to agricultural production and risk management, with applications to climate change and crop insurance. He has presented research results to academics, policy makers, and agribusiness industry professionals, and is interested in interdisciplinary collaborations on current issues impacting both domestic and international agriculture.
Teaching Responsibilities
AGEC 923 | Economics of Agricultural Production
Areas of Specialization
Agricultural Production
Risk Management
Climate Change
Crop Insurance
Key publications
Tack, J., A. Barkley, T. Rife, J. Poland, and L. Nalley. Quantifying Variety-specific Heat Resistance and the Potential for Adaptation to Climate Change. Global Change Biology 22(2016): 2904–2912.
Tack, J. and M. Holt. The Influence of Weather Extremes on the Spatial Correlation of Corn Yields. Climatic Change 134(2016): 299-309.
Tack, J., A. Barkley, and L. Nalley. The Effect of Warming Temperatures on U.S. Wheat Yields. Proceedings of the National Academy of Sciences 112(2015): 6931-6936
Tack, J., A. Barkley, and L. Nalley. Estimating Yield Gaps with Limited Data: An Application to United States Wheat. American Journal of Agricultural Economics 97(2015): 1464-1477
Tack, J., R. Singh, L. Nalley, B. Viraktamath, S. Krishnamurthy, N. Lyman, and K. Jagadish. High Vapor Pressure Deficit Drives Salt Stress Induced Rice Yield Losses in India. Global Change Biology 21(2015): 1668-1678
Tack, J., R. Pope, J. LaFrance, and R. Cavazos. Modeling an Aggregate Agricultural Panel with Application to U.S. Farm Input Demands. European Review of Agricultural Economics 42 (2015): 371-396
Tack, J. and D. Ubilava. Climate, Risk, and Insurance: Measuring the Effect of ENSO on U.S. Crop Insurance. Agricultural Economics 46(2015): 245–257
Tack, J. and J. Aker. Information, Mobile Telephony, and Traders' Search Behavior in Niger. American Journal of Agricultural Economics 96(2014): 1439-1454
Annan, F., J. Tack, A. Harri, and K. Coble. Spatial Pattern of Yield Distributions: Implications for Crop Insurance. American Journal of Agricultural Economics 96(2014): 253-268
Tack, J., A. Barkley, and L. Nalley. Heterogeneous Effects of Warming and Drought on Selected Wheat Variety Yield: A Moment Based Maximum Entropy Approach. Climatic Change 125(2014): 489-500
Tack, J. and D. Ubilava. The Effect of El Nino Southern Oscillation on U.S. Corn Production and Downside Risk. Climatic Change 121(2013): 689-700
Tack, J., A. Harri, and K. Coble. More than Mean Effects: Modeling the Effect of Climate on the Higher Order Moments of Crop Yields. American Journal of Agricultural Economics 94(2012): 1037-1054