Build Excellence into your Operation with our highly skilled graduates.
Weldensie T. Embaye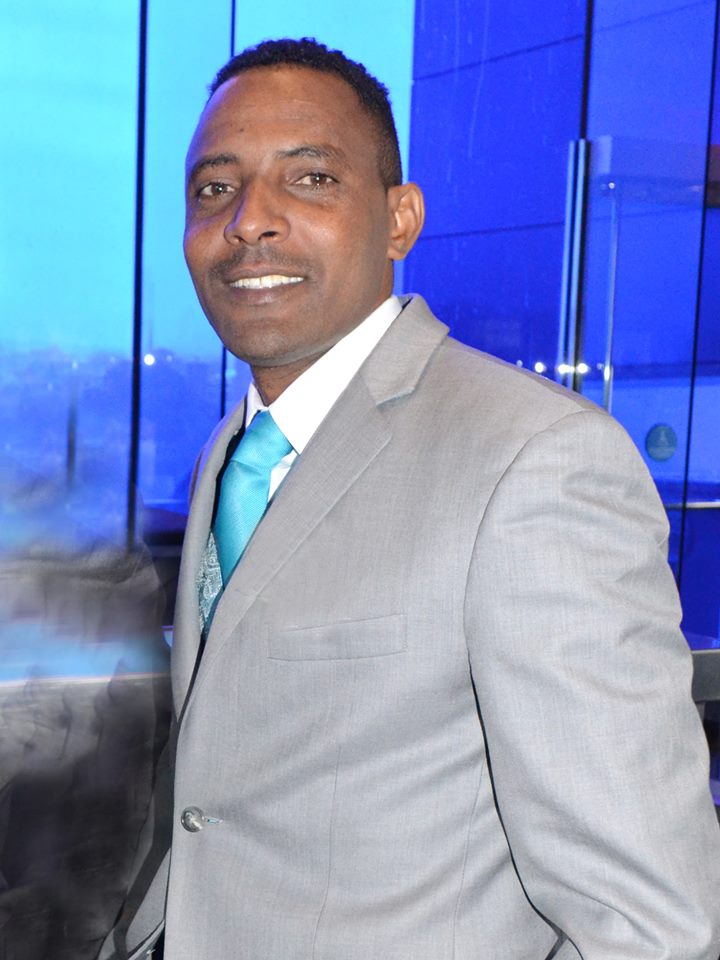 Education:
Doctor of Philosophy, Economics-Agricultural Economics Emphasis Expected May 2018 Kansas State University
Dissertation Title:Economics of Production Development.
Advisors: Jason Bergtold, Ben Schwab
Committee: Yacob Zereyesus, Jesse Tack, Yang-Ming Chang
Master of Science, International Rural Development University of Ghent, Belgium | Distinction
Bachelor of Science, Agricultural Economics University of Asmara, Eritrea | Great Distinction
Area of Interest
Development Economics
Microeconomics
Production and Demand Analysis
Policy Analysis
Agribusiness Management
Data Science
Honors
In 2017, I received the University Distinguished Professor Graduate Students Award, the highest honor for doctoral students at Kansas State University. The award recognizes outstanding achievement in academic work and demonstrated excellence in research through publications and leadership. Throughout my graduate career, I have worked diligently to develop a strong portfolio of research projects that contribute to the existing literature.
Publications
Embaye, Weldensie T., and Yacob Zereyesus. "Measuring the value of housing services in household surveys: an application of machine learning approach." American Journal of Agricultural Economics. (Under review).
Embaye, Weldensie T., Jason Bergtold, David Archer, Cornelia Flora, Graciela C. An-drango, Marting Odening, and Jeroen Buysse. "Examining farmers willingness to grow and allocate land for oilseed crops for biofuel production." Energy Economics Journal. (Accepted).
Embaye, Weldensie T., Hendricks, N., & Lilja, N. (2017). Sorghum research and poverty reduction in the presence of trade distortions in Ethiopia. African Journal of Agricultural and Resource Economics-AFJARE. 12(2), 174-187.
Zereyesus, Yacob A., Embaye, W. T., Tsiboe, F., & Amanor-Boadu, V. (2017). Implications of Non-Farm Work to Vulnerability to Food Poverty-Recent Evidence from Northern Ghana. World Development 91, 113-124.
Working Papers
Embaye, Weldensie T., Jason Bergtold, Ben Schwab, Aleksan Shanoyan. "Evaluation of Extension Program: Impact on Farm Productivity."
Embaye, Weldensie T., Jason Bergtold, Ben Schwab. "Impact of Crop Insurance Subsidy on Farm Productivity in Kansas."
Embaye, Weldensie T., Jason Bergtold, Ben Schwab, Yacob Zereyesus. "Modeling Farm
Household's Productivity under Inseparable Production and Consumption Decisions."
Embaye, Weldensie T., Yacob Zereyesus. "Estimating Food Demand Elasticities in Uganda."
Embaye, Weldensie T., Yacob Zereyesus. "Impact of US Maize Price Shocks on Uganda Maize Price."
Research Experience
Graduate Research Assistant, Department of Agricultural Economics, Kansas State University
Millennium Challenge Corporations Compact (USIAD project) in Armenia. Conduct deep dive analysis on effect of water to market training on farmers income in Armenia.
Feed the Future Innovation Lab for Collaborative Research on Sorghum and Millet. Conduct assessment on sorghum research and poverty reduction under trade distortions in Ethiopia.
Examine oilseed production in rotation to wheat production in the great plain of the United States (USDA, NIFA).
Teaching Experience
Graduate Teaching Assistant, Department of Agricultural Economics, Kansas State University
Lab Instructor: AGEC 115-Decision Tools for Agricultural Economics and Agribusiness (Spring 2017)
Lab Instructor: AGEC 712-Optimization Techniques for Agricultural Economics (Spring 2017)
Instructor: AGEC 115- Decision Tools for Agricultural Economics and Agribusiness (Fall 2017
Graduate Teaching Assistant, Department of Agricultural Economics, Hamelmalo Agricultural College, Eritrea
Instructor: Introduction to Economics, Principles of Agricultural Economics, Farm Manage-ment, Agribusiness Management, Agricultural Work Experience I, Principles of Macroeco-nomics, and Principles of Accounting I