The Exchange Magazine
The Exchange is the official magazine of K-State's Department of Agricultural Economics. This newsletter shares how we strive to fulfill the Kansas State University land-grant mission by serving agriculture and related fields through teaching, research and extension outreach. We are proud of the tradition of excellence that we have established among our students, graduates, faculty, staff, extension personnel, and the agricultural community.
The Exchange is mailed each fall. A quarterly Exchange e-Newsletter is emailed throughout the year.
Want to receive our printed publications and e-newsletters? Please subscribe by sending your email address and contact information to Mary Bowen at mjbowen@ksu.edu.
2021 Exchange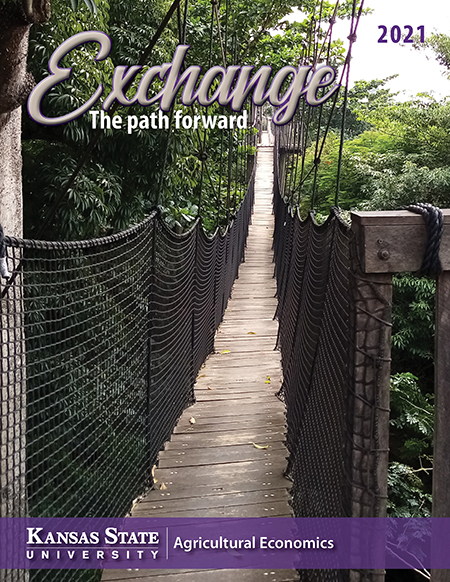 2020 Exchange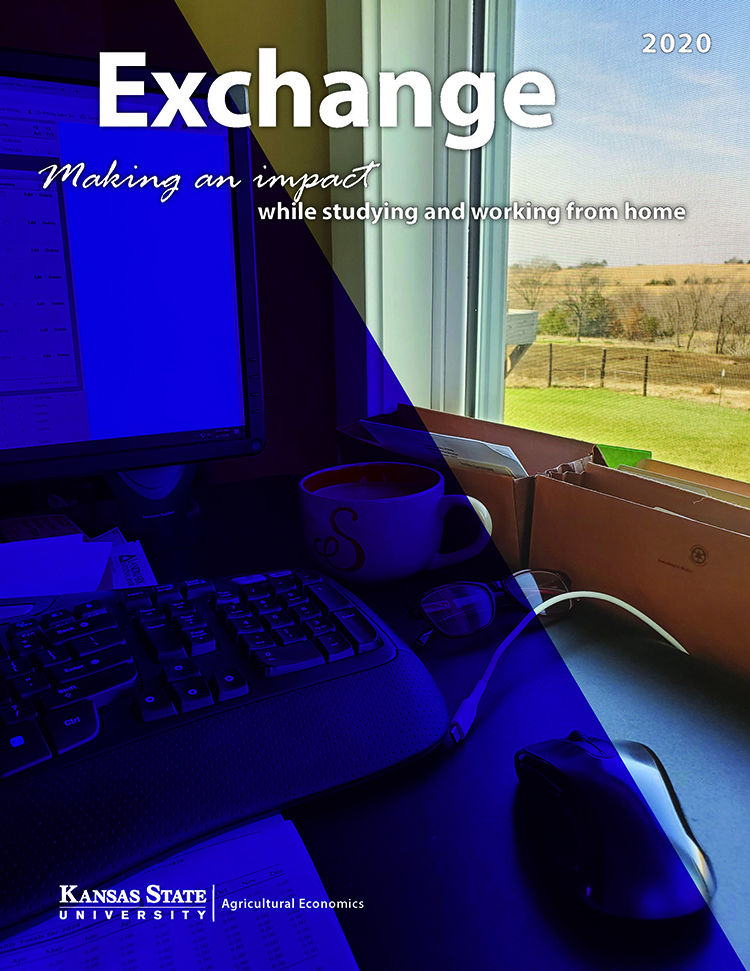 2019 Exchange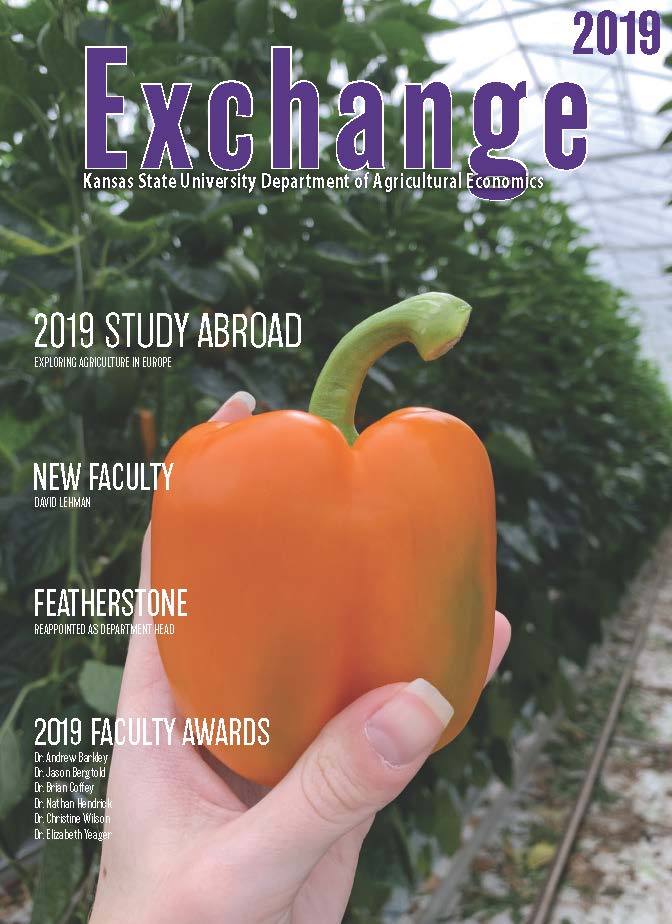 2018 Exchange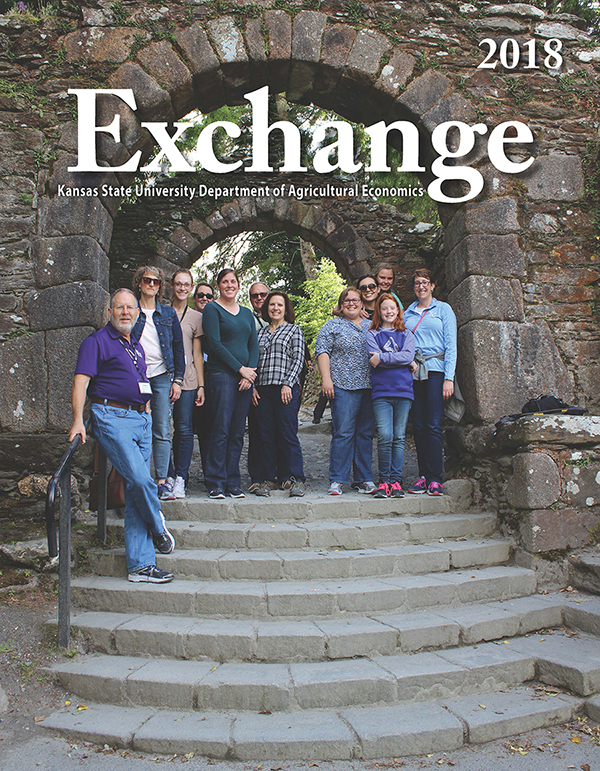 2017 Exchange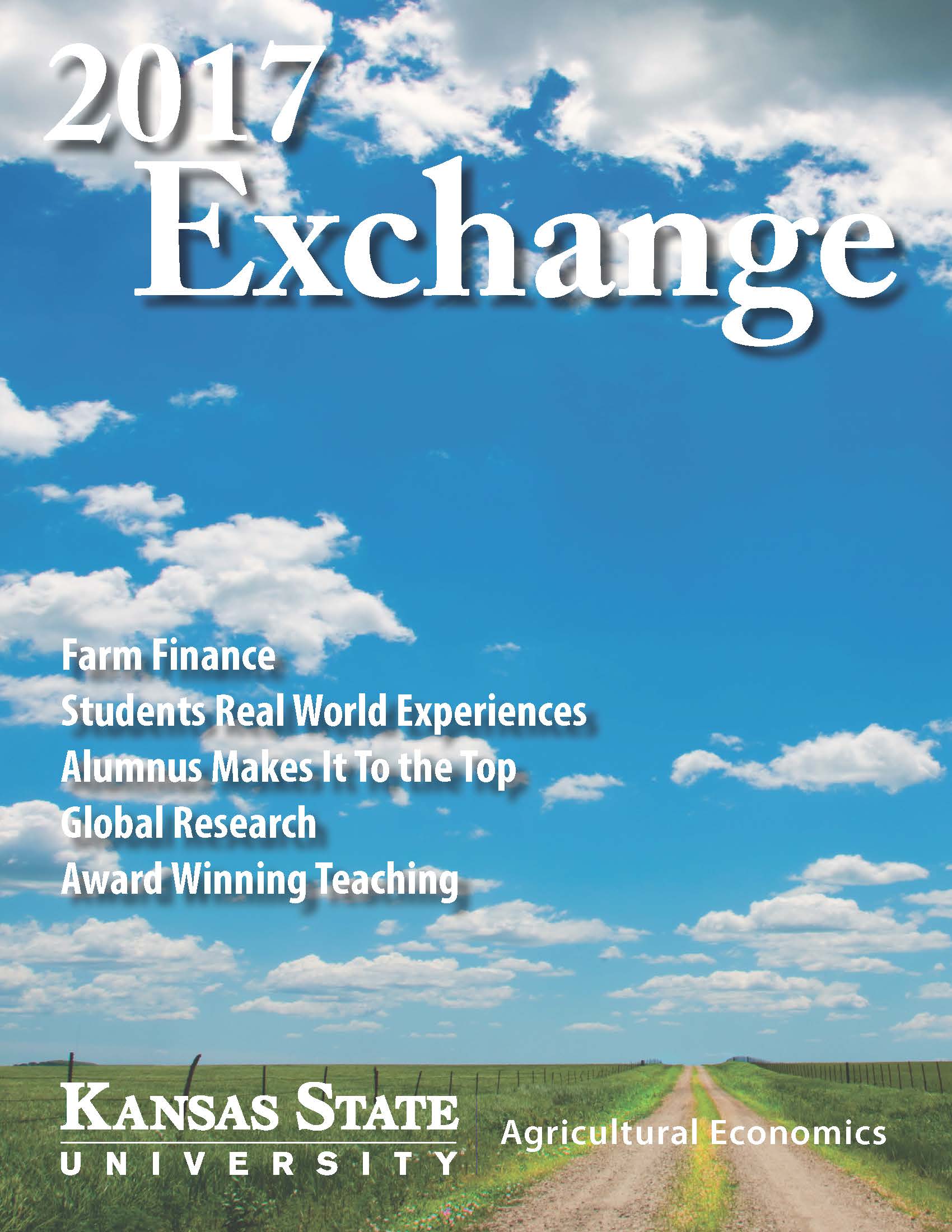 2016 Exchange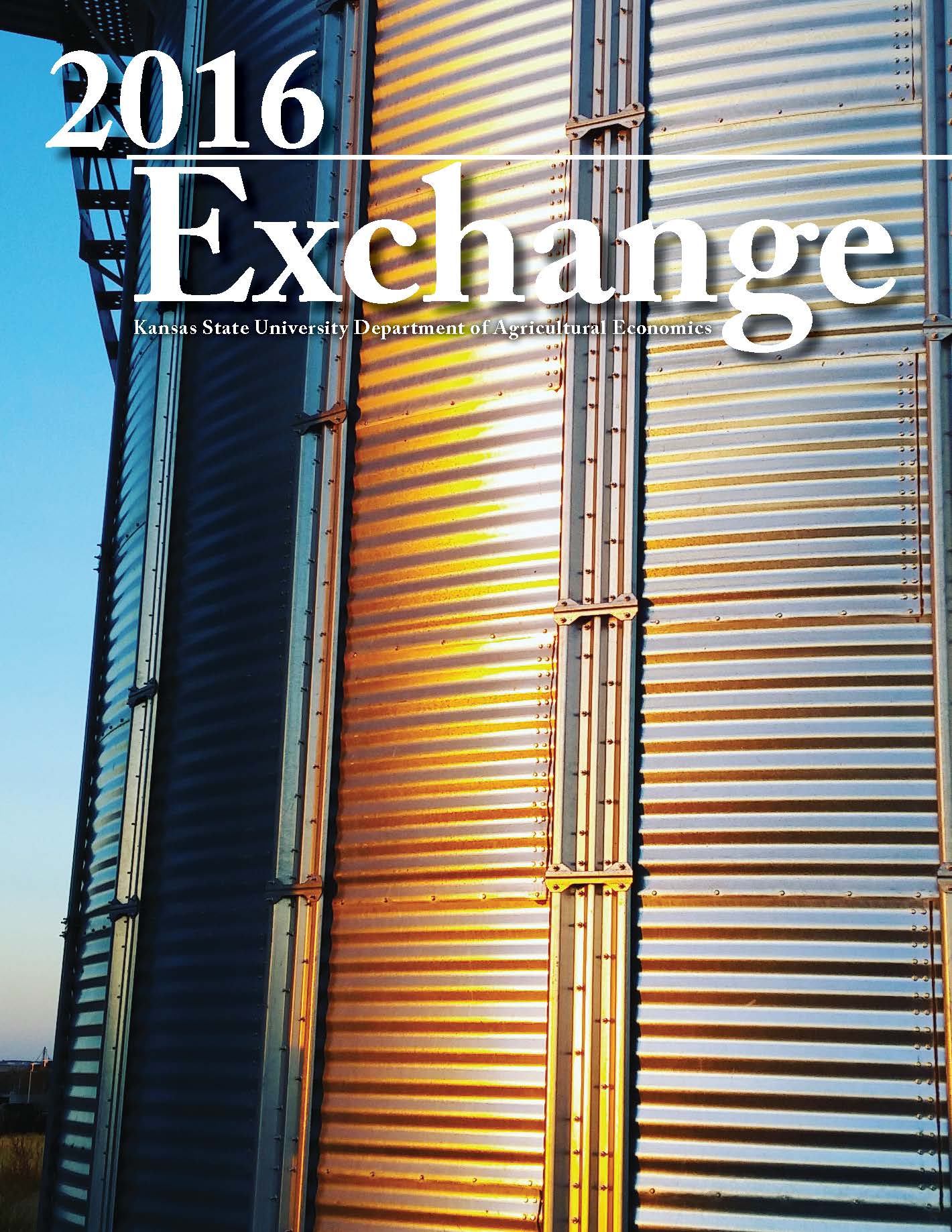 2015 Exchange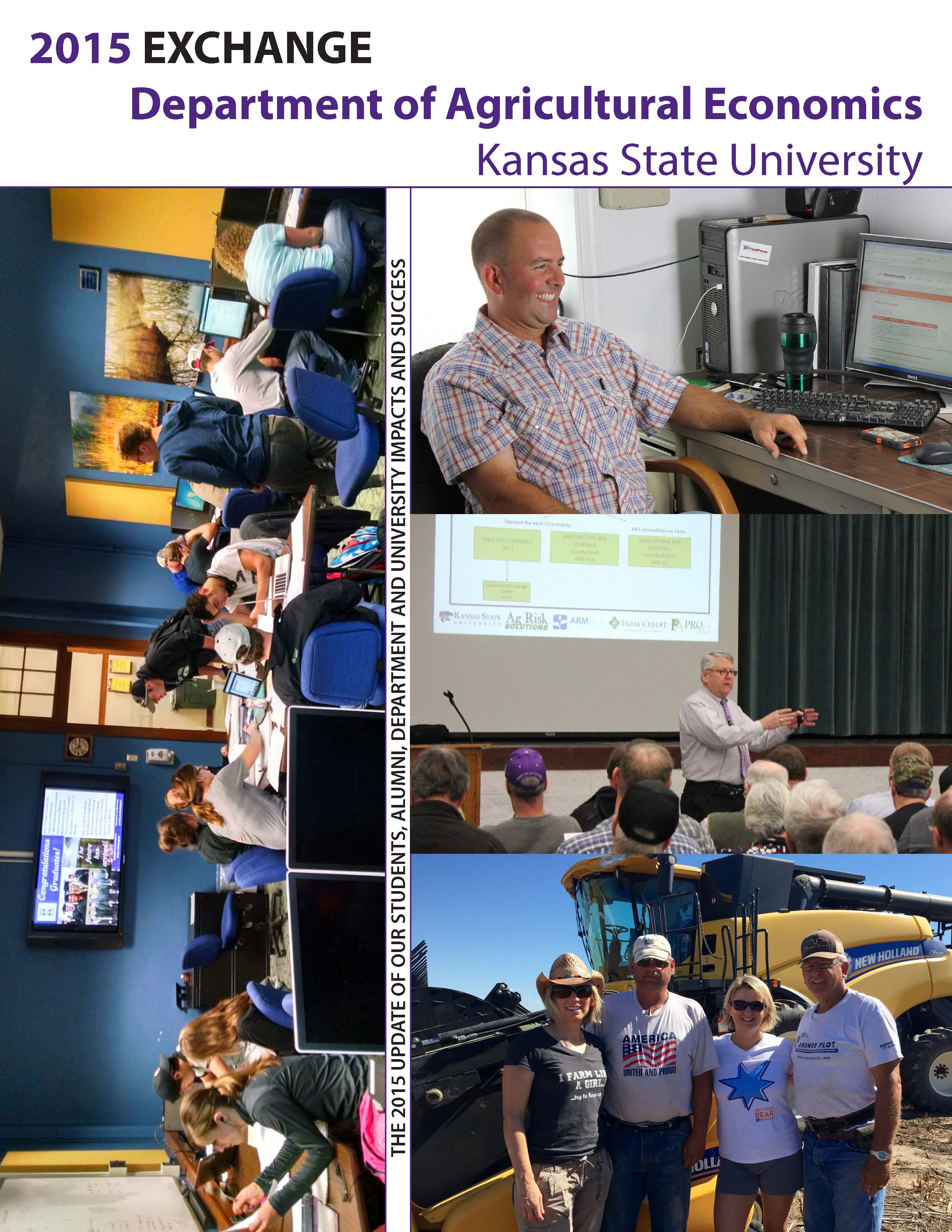 2014 Exchange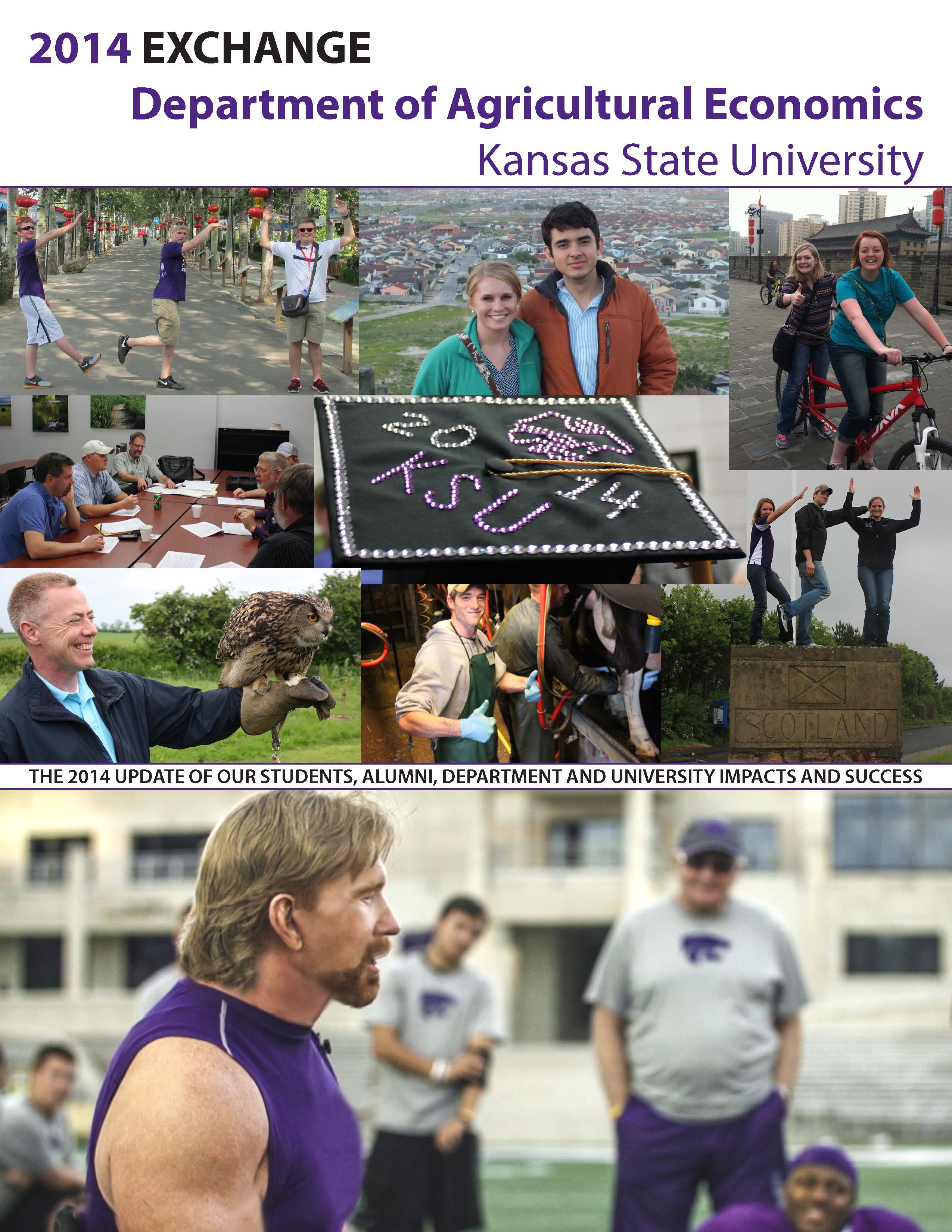 2012 Exchange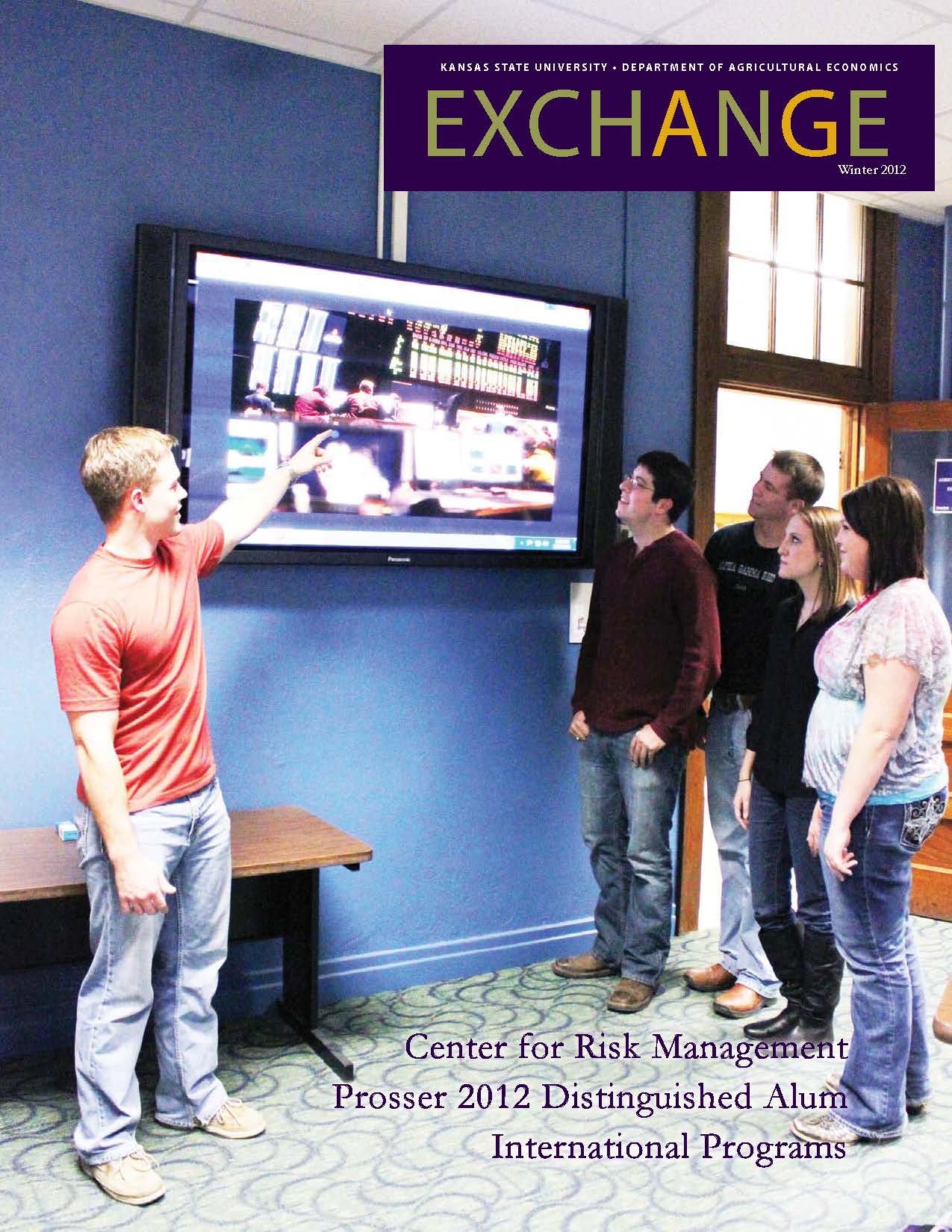 2010 Exchange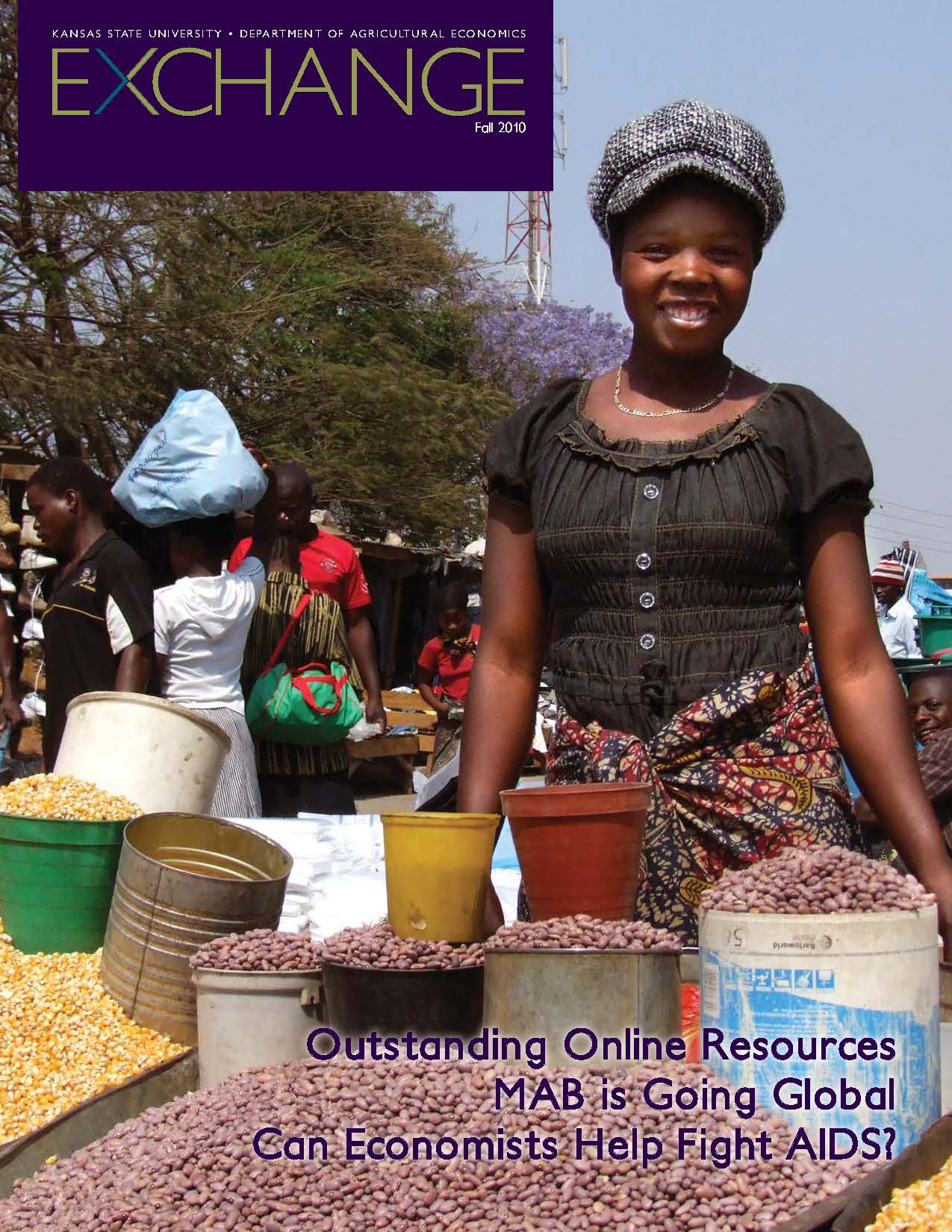 2009 Exchange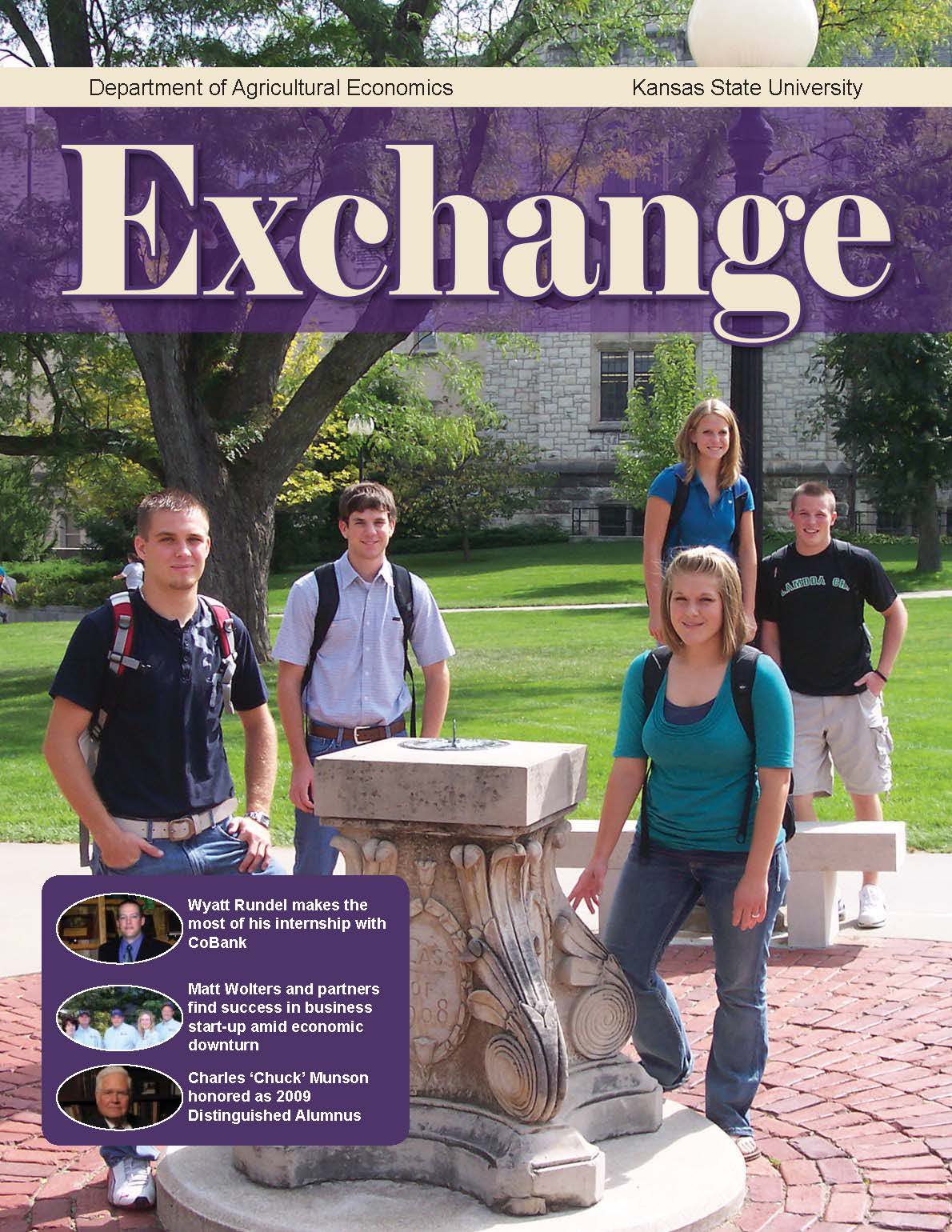 2008 Exchange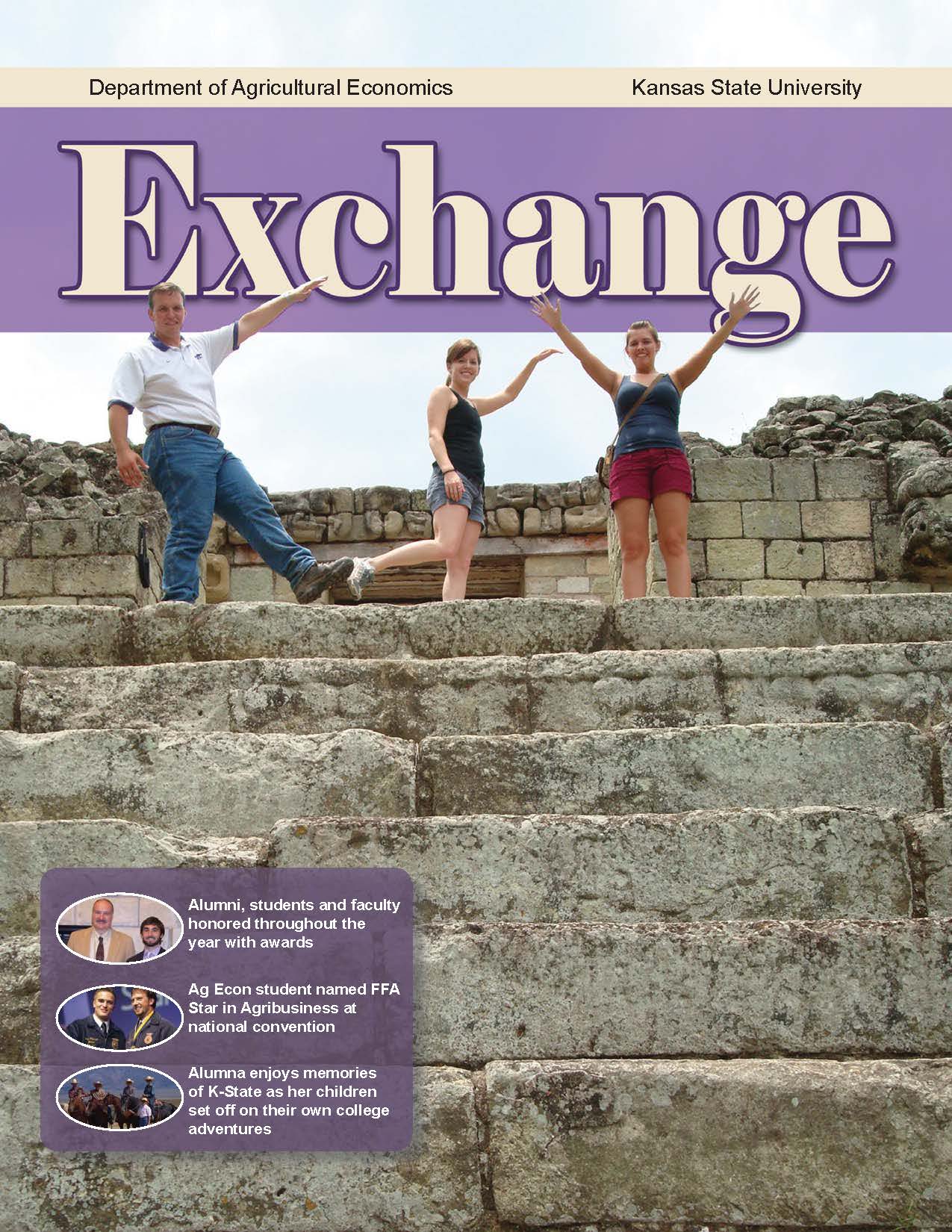 2007 Exchange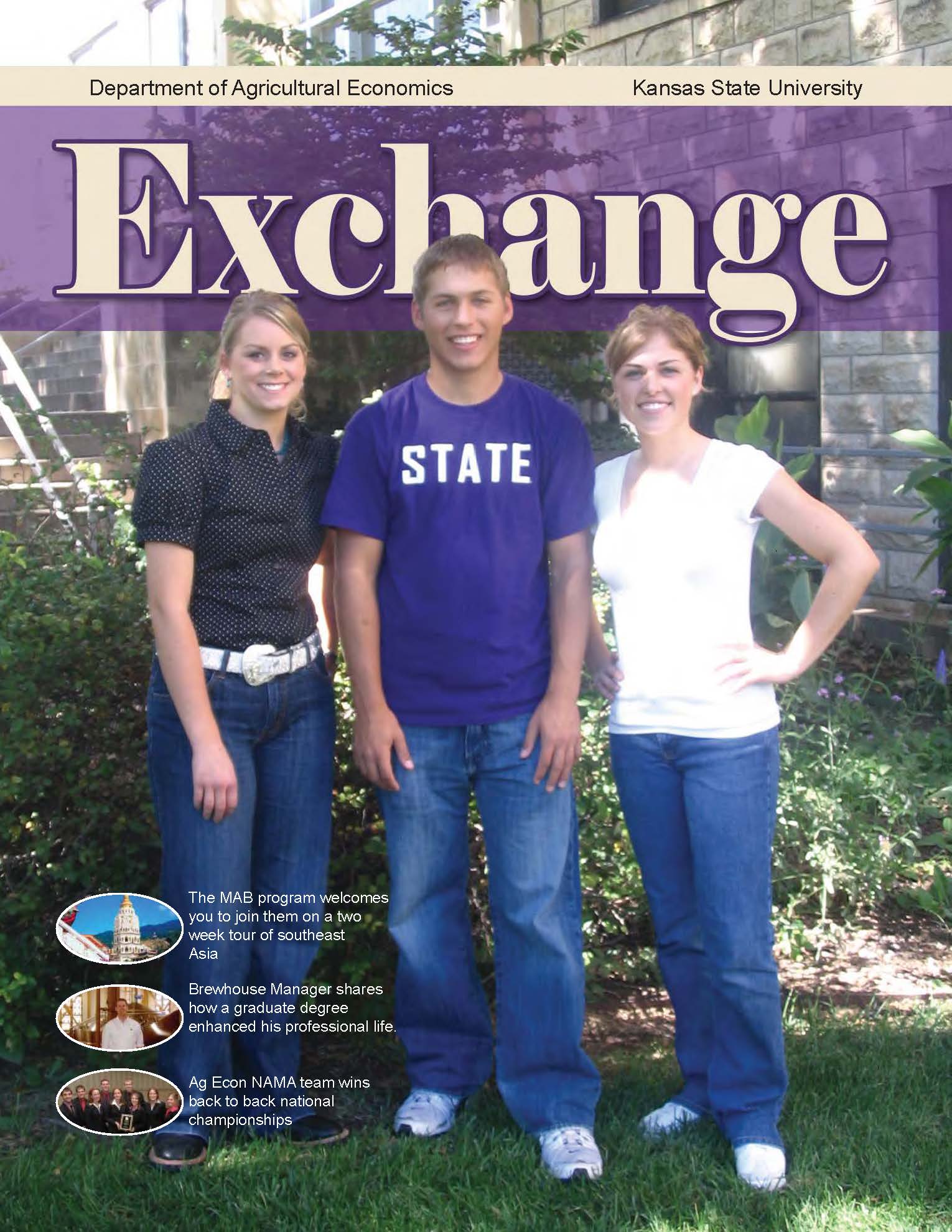 2006 Exchange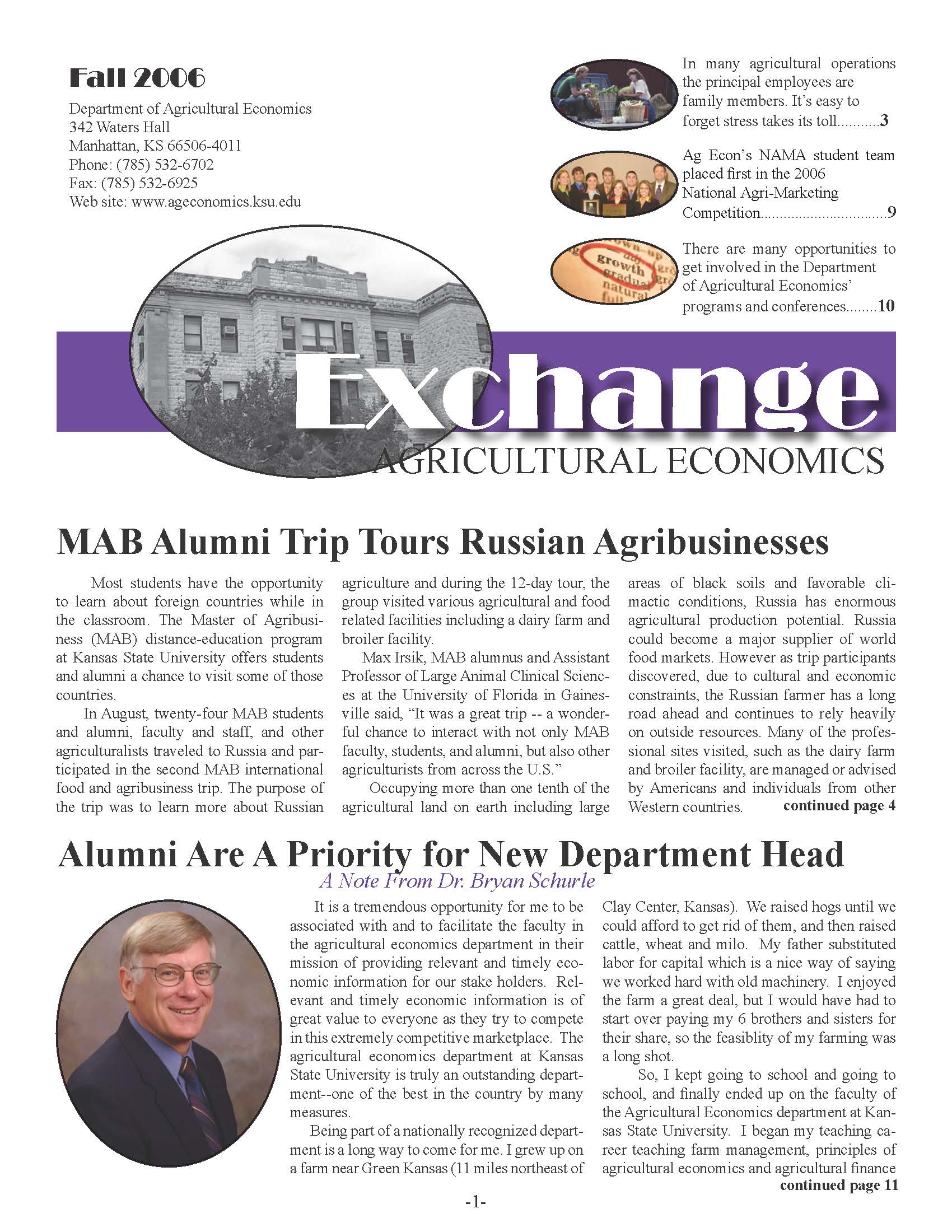 2005 Exchange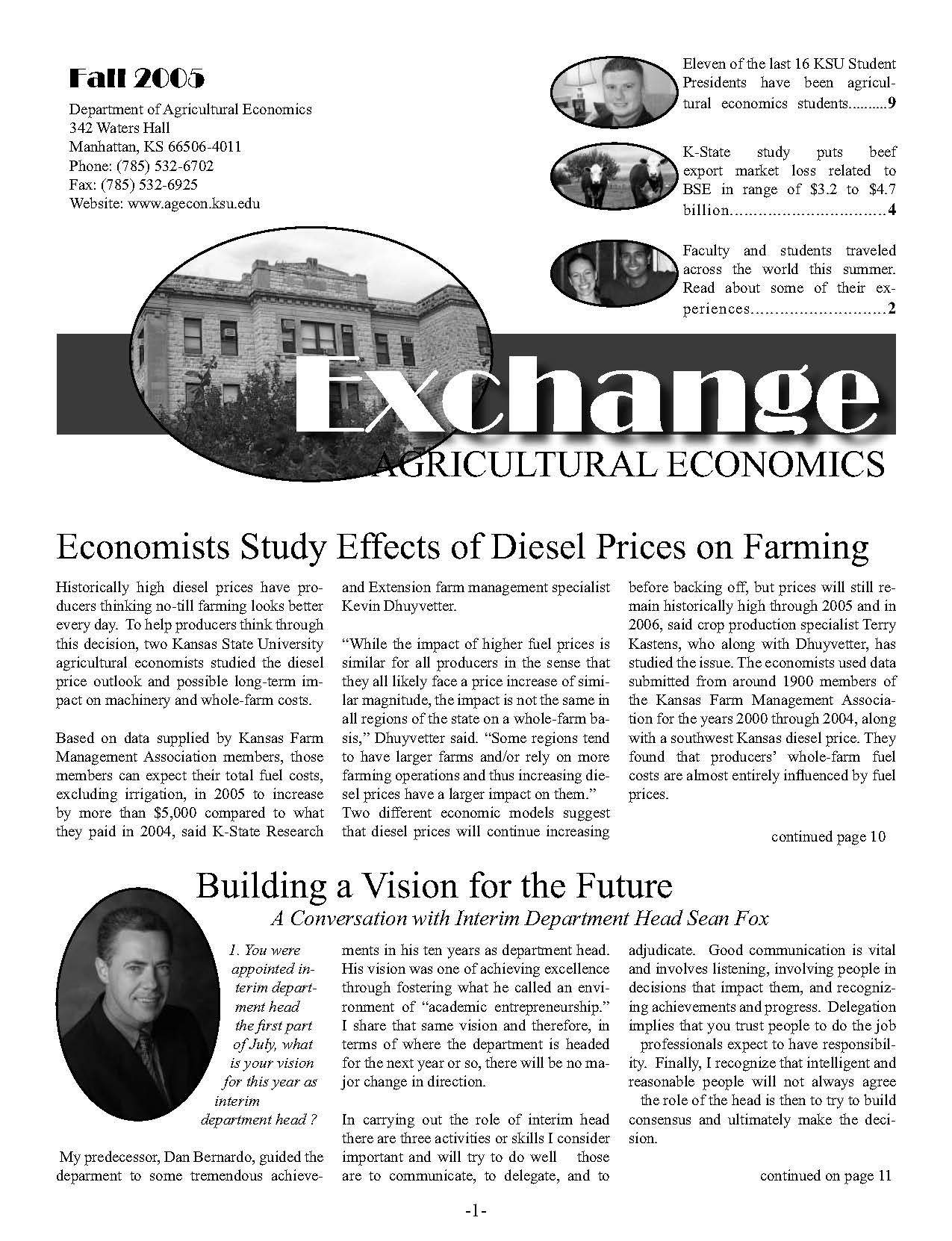 2004 Exchange