Gabriel Sampson
Assistant Professor
346 Waters Hall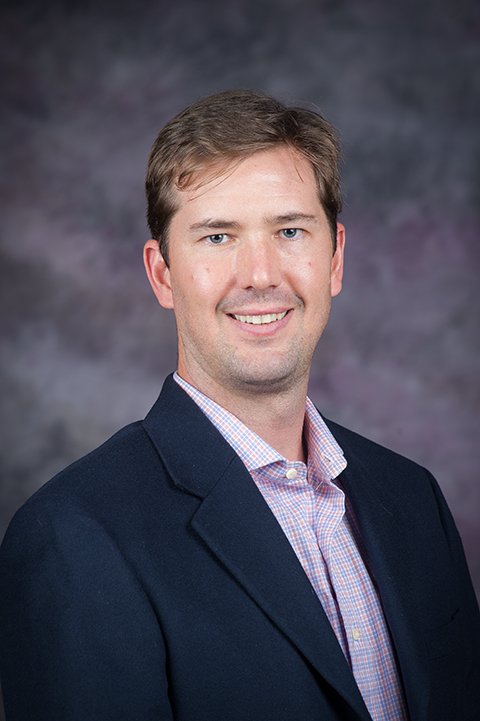 Manhattan, KS 66506
785.532.3453
Links
Education
B.S. Environmental Science, California State University, Chico, 2007
M.S. Environmental Science and Management, University of California, Santa Barbra, 2010
Ph.D. Agricultural and Resource Economics, University of California, Davis, 2016
Research Interests and Experience
Gabe Sampson is a resource economist whose research combines theoretical and empirical methods to study spatial and strategic elements of natural resource management. Gabe earned his PhD at UC Davis, where he was awarded a National Science Foundation Fellowship. His dissertation studied the nature of spatial scale of centralized and decentralized fisheries management. Some of his most recent work focuses on cooperative management of mobile renewable resources and empirical estimation of the gains to spatial policies in resource management. His past work has been published in the journals Science and Environmental Management. He teaches graduate level courses in environmental and resource economics.
Teaching Responsibilities
AGEC 825
Areas of Specialization
Natural Resource and Environmental Economics
Key publications
Sampson, G.S., J.N. Sanchirico, C.A. Roheim, S. Bush, J.E. Taylor, E.H. Allison, J.L. Anderson, N. Ban, R. Fujita, S. Jupiter, and J.R. Wilson. 2015. "Secure Sustainable Seafood from Developing Countries," Science 348(6234): 504-506.
Farzan, S., D. Young, A. Dedrick, M. Hamilton, E. Porse, P. Coates and G.S. Sampson. 2015. "Western Jumiper Management: Assessing Policies for Greater Sage-Grouse Habitat and Rangeland Productivity," Environmental Management 56(3): 675-683.