Agricultural Economics Administrative Staff Provides Experience and Knowledge to Department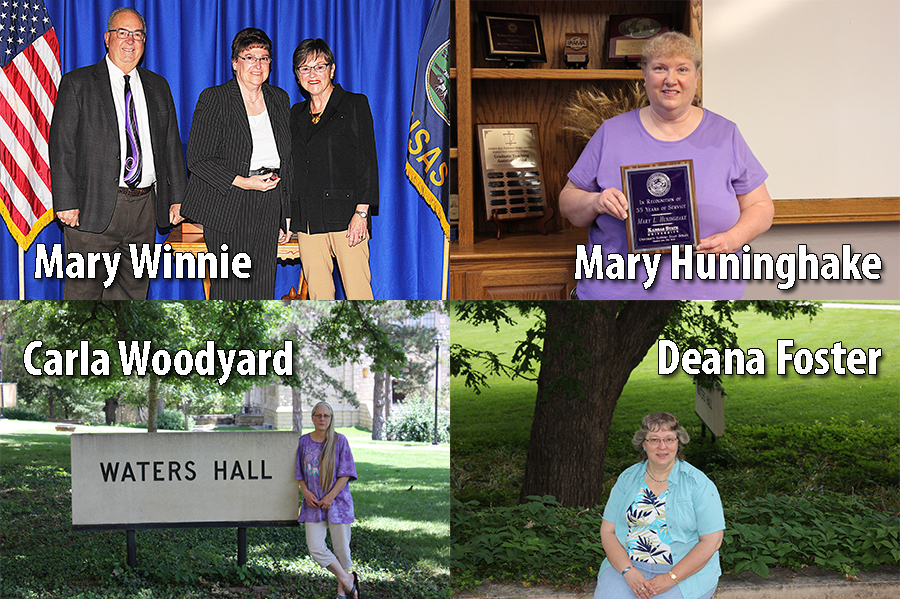 Like most offices, administrative staff keep everything running smoothly. We are blessed to have a number of dedicated and experienced staff members in the Agricultural Economics Department. In fact, our four Office Specialists have more than 146 years combined experience between them. We recently celebrated work anniversaries for each:
Mary Winnie, Office Specialist III - 40 years
Mary Huninghake, Office Specialist II - 36 years
Carla Woodyard, Office Specialist II - 35 years
Deana Foster, Office Specialist - 35 years
We want to thank them and all of our staff for their years of service to the Agricultural Economics Department and Kansas State University!