Agricultural Economics Faculty, Staff and Students Earn Awards
We are proud to announce faculty and staff have won a number of awards during the fall semester.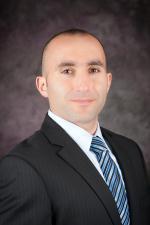 Dr. Aleksan Shanoyan
USDA Excellence in College and University Teaching Awards for Food and Agricultural Sciences Regional Award, 2020
The Association of Public and Land-grant Universities (APLU) honored Dr. Aleksan Shanoyan with one of six Regional U.S. Department of Agriculture 2020 Excellence in College and University Teaching Awards for Food and Agricultural Sciences. The award celebrates university faculty for their use of innovative teaching methods and service to students.
"The department of Agricultural Economics at KSU has established a track record of excellence in teaching and learning and I am happy to be able to continue that tradition," Shanoyan said.
Shanoyan has been on the faculty in the Department of Agricultural Economics at Kansas State University since 2012. He teaches courses in agribusiness economics and management to undergraduate and graduate students where he combines real-world problem-based learning activities with computer-aided real-time learning assessment tools.
"I am grateful to the department and the college for their support and dedication to high quality instruction, and for the opportunity to work with most enthusiastic and hard-working students a teacher can ask for," he said.
In his teaching philosophy he emphasizes the importance of human connection and sincere dedication to student success. Outside the classroom, Shanyonan's dedication to student success is reflected in his involvement in a wide range of advising and extracurricular activities. He serves as a co-adviser of Agricultural Economics Club, has advised student research projects for the Center for Risk Management Education and Research, served as a mentor for undergraduate students in the K-State Research and Extension Multicultural Summer Research Fellowship program, advises K-State Agricultural Economics Graduate Student Case Study Competition Teams, serves as an academic advisor to undergraduate students and supervises graduate student thesis and dissertation research. Alex is also actively involved in research on teaching and learning and is a frequently invited contributor to teaching workshops and mentoring programs organized by the university and professional associations.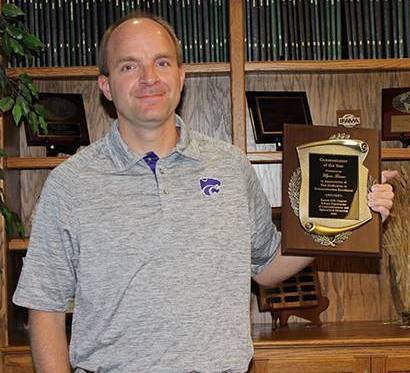 Dr. Glynn Tonsor
K-State Research and Extension and Kansas ACE, Communicator of the Year, 2020
Glynn Tonsor, professor and Extension specialist in the Department of Agricultural Economics, received the Communicator of the Year Award. The committee noted his willingness to be available to answer questions and try new things as they helped people during the COVID-19 pandemic.
"There are many deserving of this and other awards. It is always an honor to be recognized by your colleagues and I want to extend a thank you as I was not able to do so at this year's Annual Conference," Tonsor said.
Tonsor has been with K-State since 2010, is a regular contributor to the AgManager.info website. His knowledge of swine and beef production was especially valuable during the crisis, and he was a sought-after expert for interviews across the state and nationally. In addition, he prepared several publications and continued his regular communication efforts throughout this time.
"Looking forward, it appears society's need for objective information has perhaps never been higher. The pandemic has magnified several pre-existing challenges and now there are many divisions within the U.S. meat-livestock industry. While my comments on the economic workings of meat and livestock markets, impacts of possible policy adjustments, etc. are not always popular I do hope they provide value and contribute to the growing thirst for objective information."
The award is presented annually by the K-State Department of Communications and Agricultural Education members and the Kansas chapter of the Association for Communication Excellence (ACE), the international professional association for Extension communicators.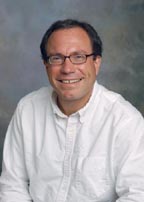 Dr. Andrew Barkley
K-State Office of International Programs, International Educator of the Year, 2020
Andrew Barkley, professor of agricultural economics, has been named the 2020 International Educator of the Year.
K-State created the International Educator of the Year Award in 2003. It was established by the provost's office and implemented by the Office of International Programs. We announce this award during International Education Week in November each year. This award recognizes an individual who has contributed to advancing international education at the university. Since 2003, Agricultural Economics faculty have been recognized three times with this award.
"I am excited about International Education Week, and honored to be recognized with this award," Barkley said. "I view the honor as a team award because there are a large number of people who work hard to make international programs possible. Our programs in agricultural economics are developed and implemented by Mary Ellen Barkley, Cherie Hodgson and myself, so I am thrilled to accept this award on their behalf. Study abroad programs are supported by a great group of people in Education Abroad and the department of agricultural economics. The dedication of these individuals provides students with truly meaningful life experiences."
Barkley added, "There is no greater reward than sharing international travel with our great students at K-State! The outstanding work of the Office of International Programs provides a once-in-a-lifetime experience for students, with knowledge and compassion that will stay with them for a lifetime!"
Barkley advised many international students and teaches international agricultural economics courses.
Since 2003, the international programs office added additional international award categories to recognize faculty, staff or administrators of the K-State community and external partners for their major contributions and sustained commitment to advancing international education at the K-State.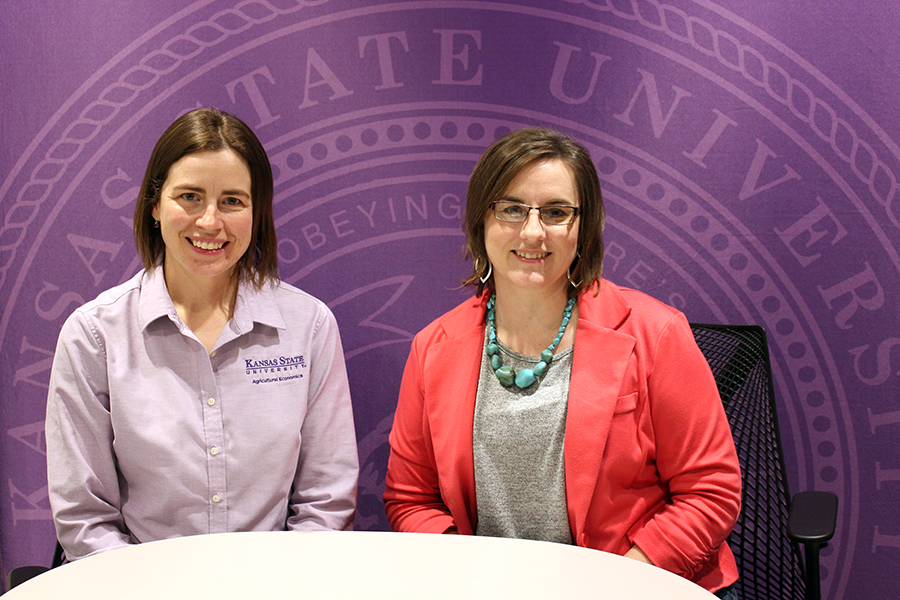 Robin Reid and LaVell Winsor
along with Dr. Mykel Taylor, Mary Bowen, Mary Huninghake (click here for full list of team members)
K-State Research and Extension Team Award 2020 for the Farm Financial Skills for Kansas Women in Agriculture program
Lead by Reid and Winsor, this large team worked together across the state of Kansas, and in their smaller groups locally, to provide meaningful programming. Seventy-five county and district extension agents across the state set up 32 host sites for the program. The series of four programs, one night a week for 4 weeks, brought in 685 participants. Topics included Farm Recordkeeping, Balance Sheets, Income Statement, Cash Flow, and Goal Setting. While the program was titled Farm Financial Skills for Kansas Women in Agriculture to target as USDA defined underserved demographic, the series was open to anyone and did attract several male participants.
"We were honored to receive this award, but the county and extension agents who got people to attend hosted and facilitated the events made the program successful. Everyone working together made it possible to provide meaningful programming to such a large group," Winsor said.
This award recognizes outstanding efforts by a group of individuals addressing one of the grand challenges facing Kansas: global food systems, water, health, community vitality, and developing tomorrow's leaders.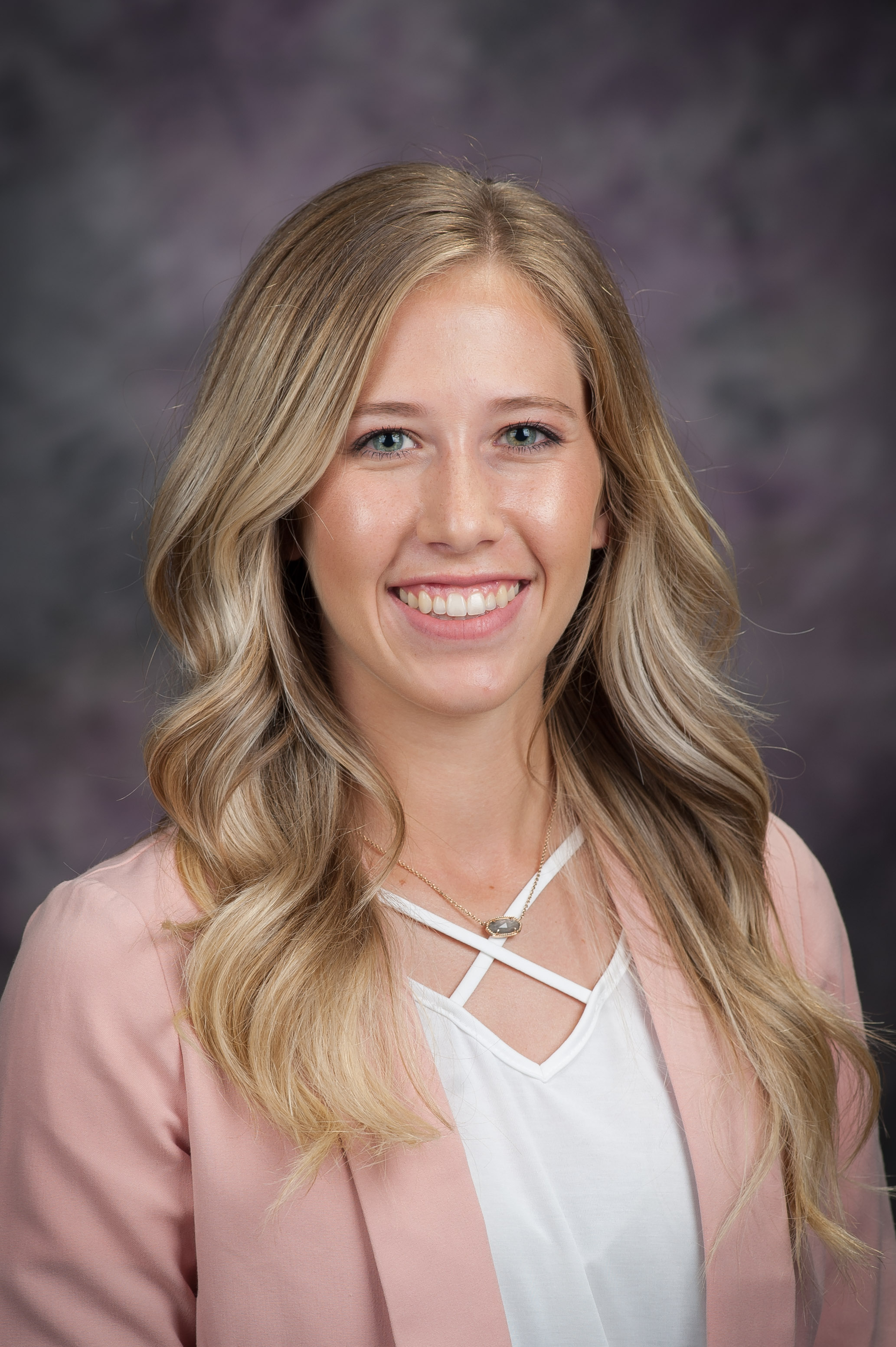 Bailey Hinkle and Devin Brand
1st Place, Agricultural and Applied Economics Association's National Case Study Competition
Bailey Hinkle and Devin Brand, master's students in agricultural economics, recently competed in the Agricultural and Applied Economics Association's national Case Study Competition and earned first place.
The students were given an in-depth case study covering a real business venture, Solinftec, a Brazilian technology and precision ag company that wants to establish a foothold in the United States. Hinkle and Brand had a month to prepare their proposed solutions and strategies for the company and to submit them in the form of a video presentation.
The video submissions were reviewed by a panel of judges, including faculty from across the United States, as well as the chief operating officer of Solinftec. Hinkle and Brand then had to present their strategy and defend their solutions to the judges in several rounds of live discussions.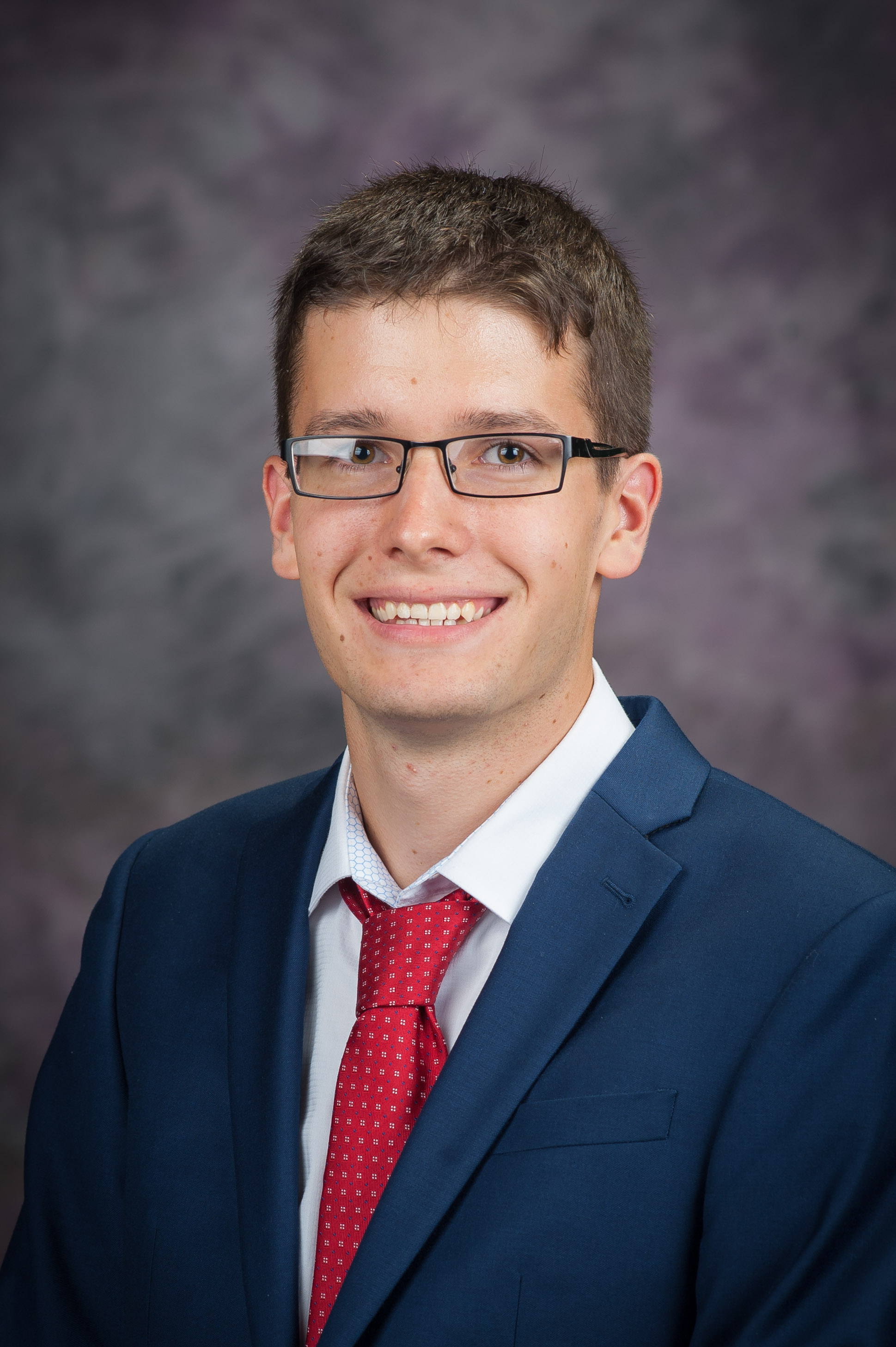 "The competition looked a little different this year due to the pandemic, but we were excited about the opportunity to use our education and skills to provide a solution to a real-world problem," Brand said. "We are grateful to our advisor, the competition organizers and the company executive who thoughtfully considered our proposed strategy."
"The first-place win in this national competition is a result of Devin and Bailey's hard work and creativity," said Aleksan Shanoyan, associate professor of agricultural economics and the team's advisor. "It is also a testament to the high-quality training they received in the department of agricultural economics at K-State."
In the past 20 years, the Agricultural Economics Case Study Team has placed in the top three 12 times and has placed first seven times in the Agricultural and Applied Economics Association competition.
"This continues the tradition of K-State agriculture economics graduate students placing top in national and international competition," Shanoyan said of the programs continued success.