K-State Alumni Association Awards
Each year the Alumni Association recognizes students annually with Anderson Senior Awards and Graduate Student Awards.
Faculty and peers nominate students for the awards, and committees consisting of members of the Alumni Association board of directors and K-State students select the recipients.
"These students are role models for leadership, community service, inspiration and academics and exemplify the caliber of students at K-State," said Tamie Redding, assistant director of student programs for the Alumni Association. "The Alumni Association is pleased to celebrate these students by recognizing them for their contributions to the Wildcat community."
The Anderson Senior Award recognizes four graduating seniors for excellence academics, leadership, inspiration and service. The award was established in 1998 and pays tribute to K-State's second president, John Anderson, who served from 1873 to 1879.
Of the eight Anderson Awards, two were awarded to Agricultural Economics students.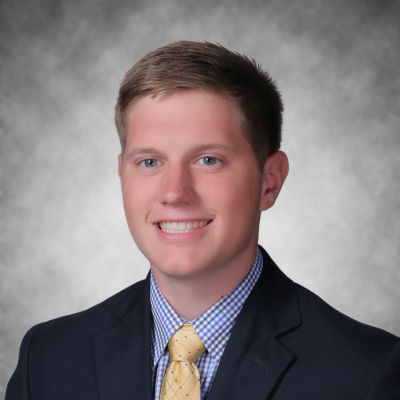 Riley Sleichter, Abilene, Kansas, agribusiness, for inspiration.
In his own words: "As I reflect on my time at Kansas State I hope the biggest impact I leave is an aspiration for the students I was involved with to be filled with ambition to chase their dreams and fulfill their goals. I have spent a lot of my time in Manhattan focused on helping develop others personally, professionally, and academically, and I love watching them succeed—whether it be getting that internship they worked for or successfully leading a group. Life can be full of so much more joy and purpose if you take the time to prioritize your personal goals and do what makes you feel fulfilled—that's the biggest impact I hope to leave: to encourage others to find their 'Why.'"
After graduation, Sleichter accepted a position with Deere and Company in their Marketing and Customer/Product Support Development Program.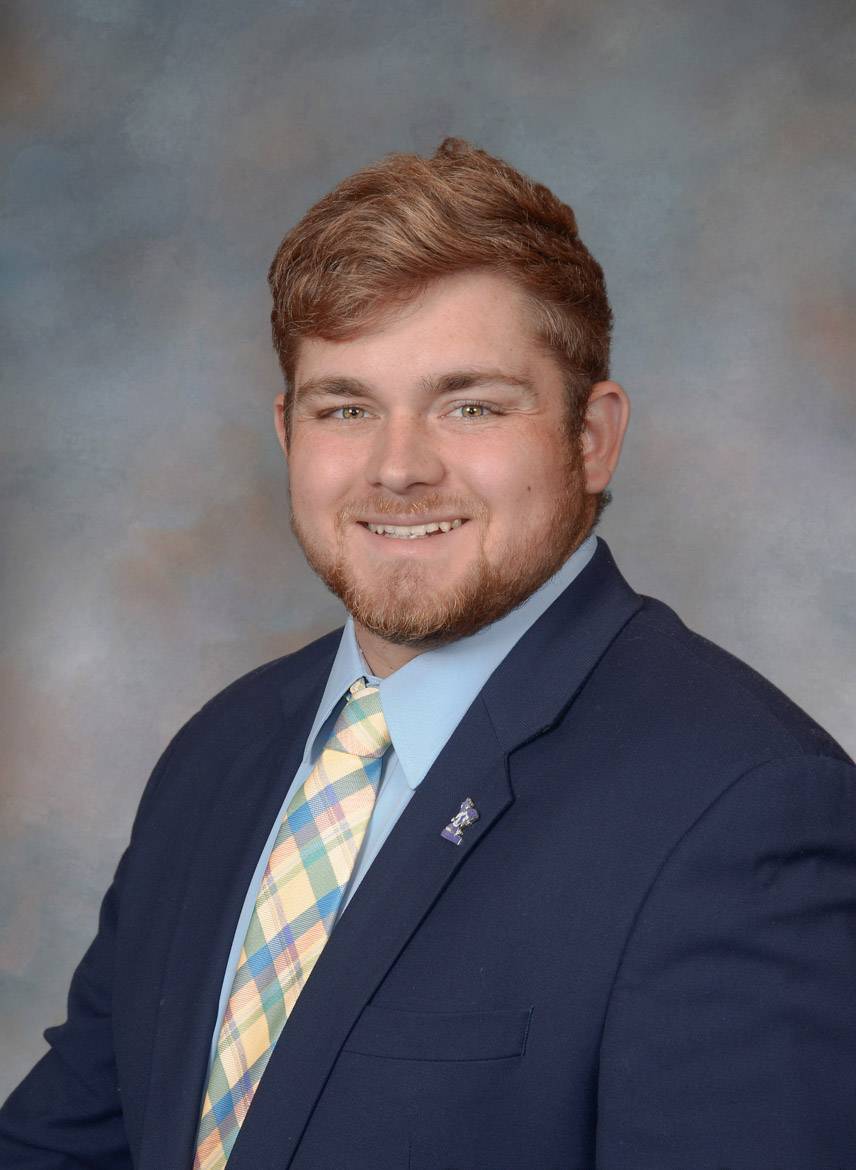 Thomas Smith,Windom, Kansas, agricultural economics, for service.
"I don't know that I would say that I have one specific instance that I feel was my biggest impact on campus, however, I would say that my biggest impact has been in the relationships that I have made. As a freshman I had a lot of upperclassmen invest in me to help me and that really helped cultivated K-State Experience for the better. After that, I made it my goal to do the same and invest in the future of K-State. I was able to do this through my fraternity, Student Governing Association, College of Agriculture Student Council. Throughout these organizations I was able to work with others to help build and invest in my fellow K-State students in hopes to make their K-State experience better. In addition, I also worked at formerly New Student Services giving tours to perspective K-State Students in hopes of showing them the university that I love so much in hopes that they would choose to come here as well. It is through these interactions that I feel I was able to impact K-State and help shape its future leaders," Smith said.
Smith has accepted a position with StoneX Group, Inc., in Kansas City, MO as a Risk Management Consultant.
The Alumni Association recognizes two graduate students with its Graduate Student Award, which was established in 2010. The award recognizes outstanding graduate students for academics, service and leadership. One of the award winners was from Agricultural Economics.

Hannah Shear, Winchester, Kentucky, doctoral candidate in agricultural economics.
Shear has served the graduate community at K-State in a variety of positions. She served as President of both the Agricultural Economics Department Graduate Student Association (GSAE) and the Graduate Student Council (GSC).
in addition to her formal leadership positions, Shear organized food drop-offs and childcare for students during the COVID-19 pandemic. She has accepted employment as an assistant professor in Agricultural Economics at Oklahoma State University.
"We celebrate with our students as they have been recognized for their hard work and leadership during their time in the Agricultural Economics Department," Dr. Allen Featherstone, department head, said. "Hannah, Riley and Thomas are all well deserving of these awards, and are positioned to make a lasting impact as they embark on their life's journey."