Agricultural Economics 2022 Outstanding Seniors
The Agricultural Economics Department has selected four students to receive the Department's 2022 Outstanding Senior Award. The award recognizes seniors in the Agricultural Economics Department for their significant contributions during their time at K-State.
"It is an honor to recognize four exceptional seniors from our department this year. Each of these students have excelled in the classroom and served their communities and our department well," Dr. Elizabeth Yeager, Associate Professor of Agricultural Economics and Director of Undergraduate Programs, said. "We appreciate all of their contributions and wish them the best as they become alumni from the Department of Agricultural Economics."
The following students were recipients of Agricultural Economics Outstanding Senior Award: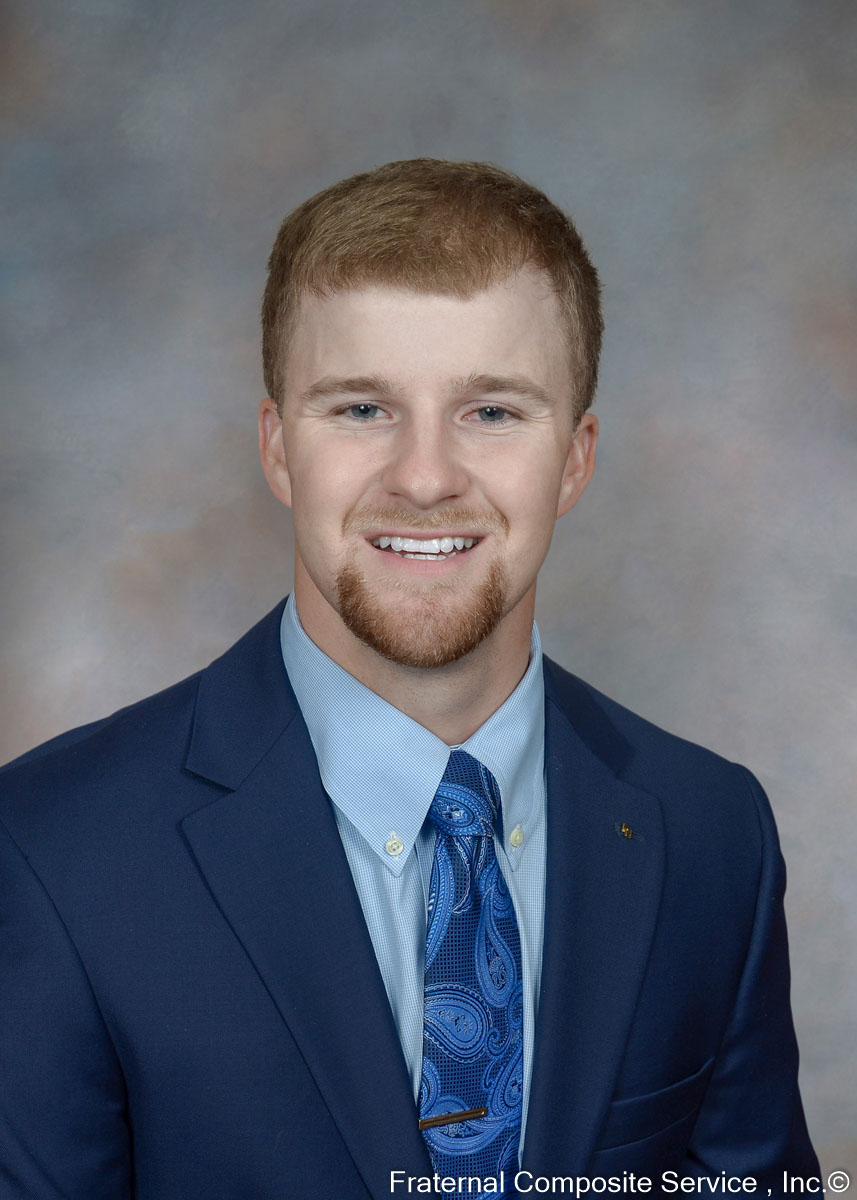 Walker Clawson, Meade, Kansas, is completing his Bachelor of Science in Agriculture, majoring in Agricultural Economics as well as Animal Sciences and Industry, with a minor in Business. During Walker's time at K-State, he has been a member of FarmHouse Fraternity, College of Agriculture Ambassadors, Ag Council, the National Agri-Marketing Association team, and the 2021 Meat Judging Team. Walker is also a student fellow with the Center for Risk Management Education and Research. He has interned with 21st Century Equipment in Alliance, Nebraska and with Desert Ranch on their Rex Ranch location near Lisco, Nebraska. After getting married following graduation, Walker will begin work with Schiff Farms, Inc. near Minatare, Nebraska. Walker will work and rotate through the farm, ranch, and feedlots, learning all aspects of the operation.
"I'm honored and humbled to have been chosen as one of the Outstanding Seniors in the Department of Agricultural Economics. I'm thankful for the staff and students that made my Ag Econ experience at KSU full of growth and life-long connections. The future of K-State Ag Econ is great and I'm excited to use the knowledge and relationships I've gained in my future career," Clawson said.
---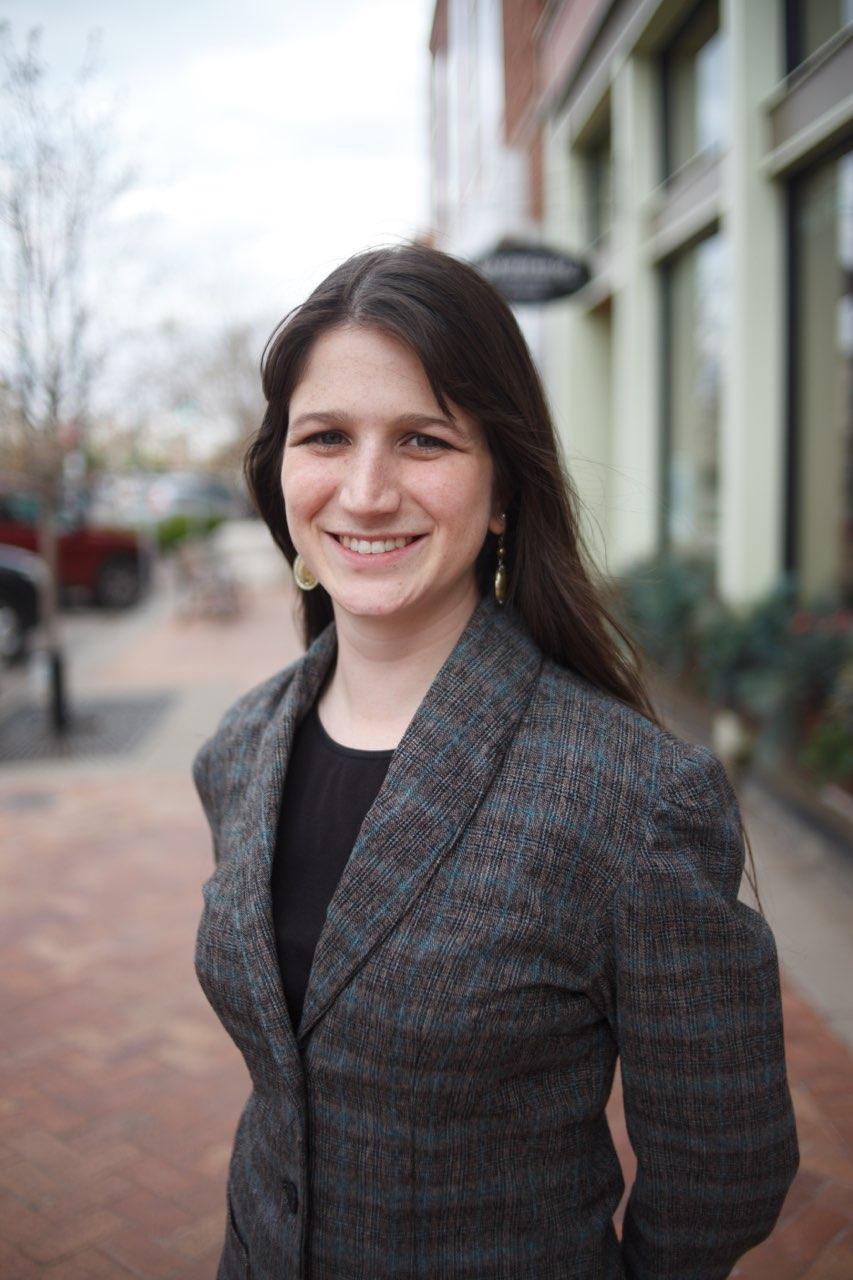 Reagan Hoskin, Pittsfield, Illinois, is completing her bachelor's degree in Agribusiness. Hoskin is a transfer student from John Wood Community College. During her time at K-State, she has been involved in the Agricultural Economics/Agribusiness Club, Pre-Law, the Swing and Salsa Club, and competed with the National Agri-Marketing Association marketing team and sales team. For the past two semesters, Reagan has worked as the teaching assistant for production economics taught by Dr. Brian Coffey. In 2019, Reagan completed a seed sales internship for AgriGold and following graduation, she will complete a marketing internship at Evoia, a startup company working with bio stimulants. In August, Reagan will attend law school at University of Kansas.
"It is an honor to receive the Outstanding Senior Award. Over the past two years, K-State has given me the opportunity to develop both hard and soft skills. I have enjoyed the classes and getting to know my professors. It has been a wonderful experience and I am grateful for my K-State family," Hoskin said.
---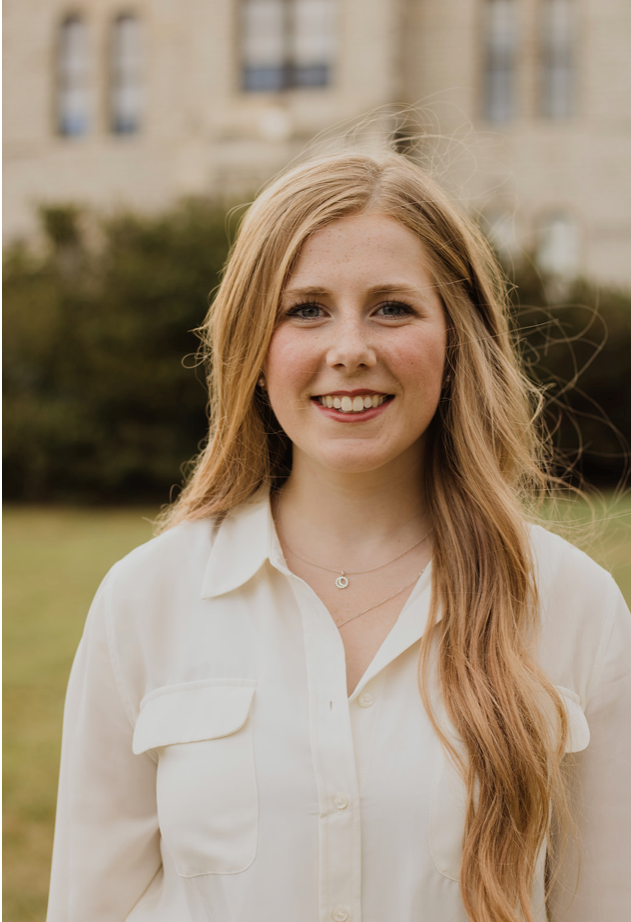 Reed Middleton, Hermiston, Oregon, is completing her Bachelor of Science in Agriculture, majoring in Agricultural Economics. Reed decided to pursue a degree at K-State because of her interest in agriculture and desire to see new places. Reed quickly found KSU and the Agricultural Economics department to be a place not only for learning, but also for building lifelong friendships and professional networks. During her time at K-State, Reed has been a College of Agriculture Ambassador, a member of Kappa Delta Sorority, a teaching assistant for Dr. Barry Flinchbaugh, and, most recently, Student Coordinator for Food Security Scholars. She will also graduate with a secondary major in Global Food Systems Leadership and minors in Spanish and Leadership Studies. Reed is currently completing her final semester abroad in Montevideo, Uruguay and will begin a Master of Science in Food Economics and Marketing at the University of Reading in September.
"The Ag Economics department has given me so much. It has served as a place to be curious and encourages me to take ownership in my own learning. Our faculty are some of our biggest cheerleaders and our peers quickly become some of our best friends and future professional connections. I am honored to receive this recognition, especially alongside such stellar peers," Middleton said.
---
Summer Santillana, Leoti, Kansas, graduated from Kansas State University with a Bachelor of Science in Agriculture, majoring in Agricultural Economics in December 2021, with Summa Cum Laude honors, and served as the College of Agriculture graduation commencement speaker. While at K-State, Summer served as the president, vice president, and chaplain of the Alpha of Clovia 4-H Cooperative Leadership House; member of the XIX Mortar Board Chapter; member of K-State Ag Economics Club; member of K-State Minorities in Agriculture, Natural Resources, and Related Sciences Chapter; and was a student assistant in the College of Ag Diversity Programs Office. Throughout her college career, she was selected as a K-State Truman Scholar nominee and a recipient of the David and Susan Barton Leadership Scholarship for 2020 and 2021, she has also received her Conflict Resolution certificate. Summer has completed an internship with Union Pacific Railroad and previously worked for Archer Daniels Midland and Scott Cooperative Association. Through her work in the Diversity Programs Office, Summer has co-facilitated numerous programs and presentations and has assisted in leading partnerships across campus. After graduation, Summer transitioned into the role of Diversity Programs Office Coordinator at the K-State College of Agriculture.
"I am honored to have been selected as one of the outstanding seniors in Agricultural Economics at K-State. Coming from a small town, I didn't know what to expect from college, but K-State Ag Econ truly provided me with professors and resources that helped it to be fun to learn and easy to find help when needed. I am proud to have come from this department and hope that it continues to grow and works to create a sense of belonging for all students," Santillana said.