Farm Finance Series for Women in Agriculture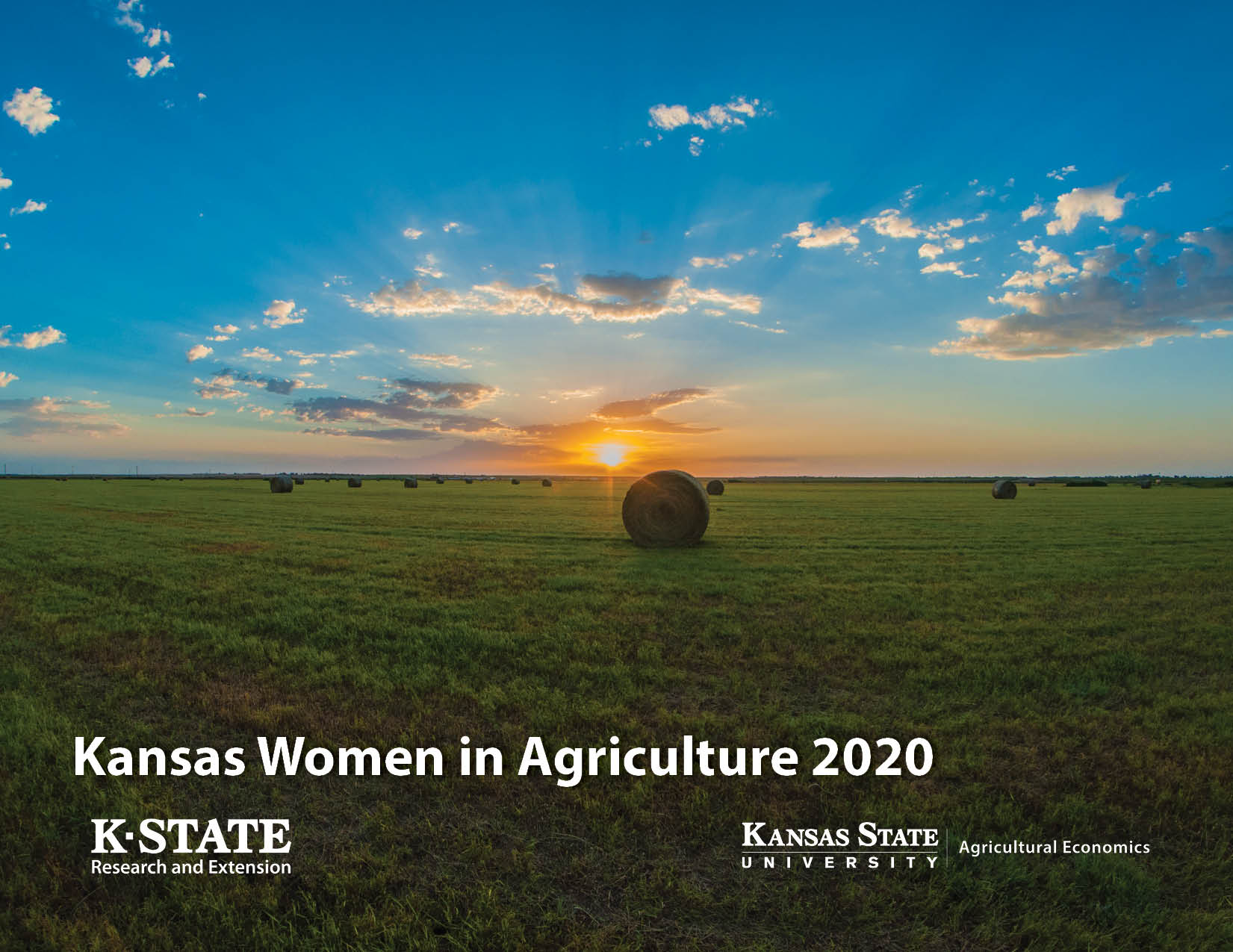 Robin Reid, K-State extension associate, and LaVell Winsor, K-State farm analyst, delivered the keynote address on farm financial risk management education to nearly 500 women across five states for Washington State University's Women in Agriculture Conference. That presentation sparked the idea to do something similar closer to home and the Farm Financial Skills for Kansas Women in Agriculture series was developed.
"The model of having webinar components mixed with local activities to reach a wider range of farm women was a wonderful idea for farm financial risk management education here in Kansas," Reid said.
In January and February, K-State Research and Extension hosted a four-part series of workshops focused on helping women sharpen their farm financial management skills during this time of struggling farm economy. The sessions were offered in 32 locations around Kansas through a combination of broadcasted keynote and local speakers.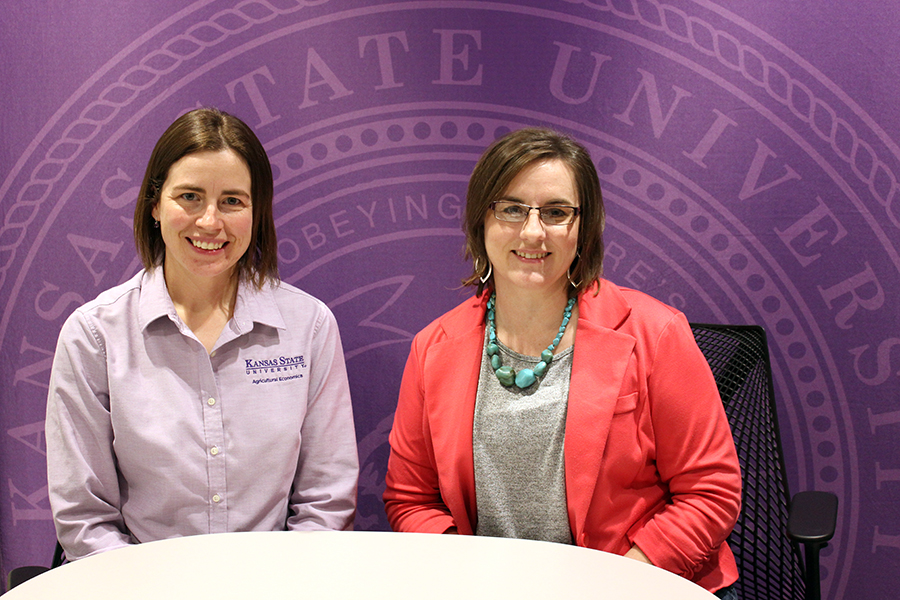 "Women in agriculture were specifically targeted for these workshops," said Reid, a farm economist for K-State Research and Extension. "They tend to be an underserved demographic, but many times are doing the books or recordkeeping for the operation. By teaching them skills necessary to turn farm records into financial statements, and then using those statements to make management decisions, farm women can increase the profitability and sustainability of their operations."
Session topics included principles of recordkeeping to develop a balance sheet, income statement and a cash flow statement. Participants worked with a case farm to assess performance and understand how these statements can be used to make management decisions. Other special topics addressed were managing family living expenses, coping with mental stress and developing a whole-farm financial management plan.
"The downturn in the farm economy has highlighted a need for more education in farm financial management, specifically focusing on debt to asset relationships, cash flow management, financial analysis and benchmarking," said Winsor, a farm analyst for K-State Research and Extension and farm wife.
Nearly 700 people across the state participated in the workshops along with 75 K-State Research and Extension agents that facilitated local programming.
Given the success of the four-part series, a fifth session was added to address the COVID-19 situation in April. The goals for the webinar was to provide context around what's impacting the agriculture markets. Ideas for practical items that producers should focus on were discussed to put some control back into their hands. There were about 250 participants on the webinar.
"Part of the reason to hold the webinar was because the agriculture economy was difficult before March, and COVID-19 made everything much more uncertain. We wanted to emphasize the importance of continued financial management on their farms so they can use their records to make changes," Winsor said. "These challenges are weighing on people and the goal was to give participants strategies for how to address the financial stress they are facing."
The sessions were well received by attendees. Comments from participants were positive.
"Thanks for putting together. Probably the best series ever offered by KSU Extension for Women in Ag."
"Getting to step out of my comfort zone and learn something new. Really enjoyed getting to know women in the farming industry."
"Every session was good. Brought awareness to many topics that I find myself thinking about on a daily basis. Will definitely be helpful in the future of our farm."
"Each session was set up well, not too much information at once. They did so well making something difficult become learnable."
The program was supported by the USDA's National Institute of Food and Agriculture through North-Central Extension Risk Management Education.