Tracey Mann 2021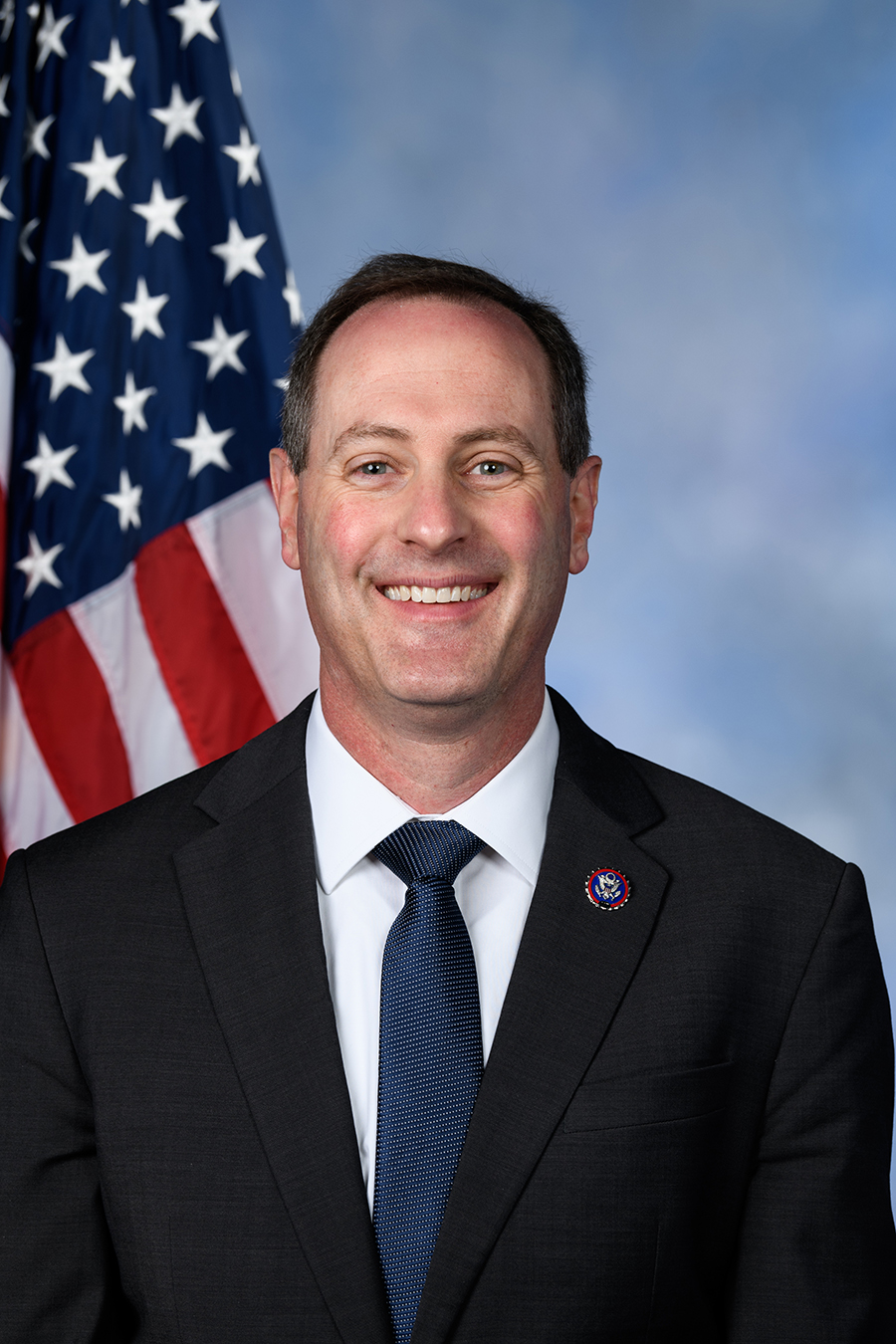 Named the 2021 Distinguished Alum, Congressman Tracey Mann is a fifth generation Kansan, who was born and raised on his family farm just south of Quinter. He is also the fifth generation to live in the family farmhouse that his great-great-grandfather ordered from the Montgomery Ward catalogue in the early 1900's.
Growing up in production agriculture Congressman Mann learned the value of hard work at a young age as he spent thousands of hours in the fields and on the family feed yard. Some of his fondest memories of those days were working cattle with his grandfather, father, and brother on Saturday afternoons while listening to K-State football on the radio.
He earned his bachelor's degree from K-State in Agricultural Economics in 2000, served on Student Senate, and was Student Body President during his time on campus.
"I still use the lessons learned in Dr. Barry Flinchbaugh's ag policy class every day," Mann said about his time at K-State. "I was shocked when Dr. [Allen] Featherstone called about receiving the Distinguished Alum Award. I am very honored and grateful for the education I received at K-State."
He was elected to the 117th Congress of the U.S. House of Representatives and serves the "Big First" District of Kansas. Congressman Mann is a tireless advocate for Kansas agriculture and conservative Kansas values.
"I decided to run for Congress because I was concerned about the direction the country was going. I could either complain and be angry, or I could run for office and do something about it. I love serving Kansans and advocating for agriculture," Mann said.
Congressman Mann proudly serves on the House Agriculture and House Veterans Affairs Committees.
Prior to representing the First District, Congressman Mann served Kansas as the 50th Lt. Governor of Kansas. Congressman Mann has worked in commercial real estate for the last 20 years. His civic engagement includes serving on several boards for Kansas organizations including Kansas Agriculture and Rural Leadership (KARL), Kansas Chamber of Commerce, The City Teen Center in Salina, and Legacy Financial.
Mann and his wife, Audrey, live in Salina, Kansas with their four children.