Steve Hunt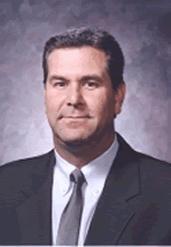 Steve Hunt is Chief Executive Officer of U.S. Premium Beef, the nation's premier producer-owned beef marketing company. As one of the founders, Hunt was instrumental in forming this unique company in 1996. USPB annually markets approximately 700,000 head of cattle for its members generating more than $500 million in annual sales. Since beginning operations in December of 1997, USPB has paid its producer-members more than $80 million in grid premiums and company dividends for producing cattle designed to meet consumer demand for higher quality beef products.
Previous to becoming involved in the formation of U.S. Premium Beef, Hunt worked in many areas of commercial banking including direct agricultural lending, credit training, finance, international and commercial lending. Most recently he worked for the Bank of Cooperatives in Wichita, Kan., in the area of cooperative lending to some of the nation's largest farm cooperatives. He also completed the Graduate Kansas Bankers Association School of Banking, Kansas State University, the American Institute of Banking Graduate School of Banking, Iowa State University, and the Graduate American Banking Association School for International Banking, University of Colorado.
Hunt is a fourth-generation beef producer, raised on a beef/crop farm near Arkansas City, Kan. He has been active in national, state and local trade and civic organizations. Steve is the recipient of the 2000 National Cattleman's Beef Association's Vision Award and the 2001 Kansas State University College of Agriculture Alumni Outstanding Young Alumnus Award. Steve has been married 21 years to Mary and has a daughter Jennifer, 14, and a son Taylor, 12.
Learn more about Steve: Beef Magazine