Jackie McClaskey 2015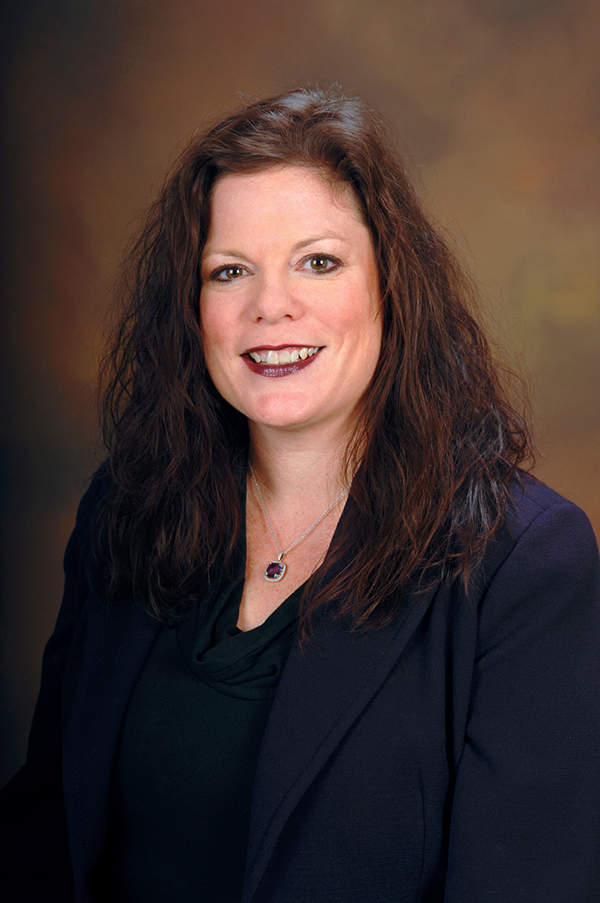 The Kansas State University Department of Agricultural Economics is pleased to announce the 2015 Distinguished Alumnus Award to Jackie McClaskey, Secretary of the Kansas Department of Agriculture. This award is given to an alumni who has demonstrated significant professional achievement related to agricultural economics or agribusiness.
"Jackie McClaskey is a wonderful example of a public servant who is dedicated to strengthening Kansas Agriculture," said Allen Featherstone, department head for agricultural economics. "The department is pleased to honor her with this award."
A native Kansan, McClaskey grew up on a diversified family farm near Girard. Her family was involved with livestock and crop production. She earned a bachelor's degree in agriculture economics from the K-State in 1993. She graduated from Texas A&M University in 1995 with a master's of science in agricultural economics. McClaskey completed requirements for a Ph.D. in Animal Science from K-State in January 2014. Her doctoral dissertation was focused on analyzing foreign animal disease response policy.
McClaskey credits her dad first and foremost in inspiring her to work in agriculture. Barry Flinchbaugh, professor emeritus of agricultural economics, influenced her to pursue agricultural policy as her career path.
"It is important for students to recognize that a professor or even a single class can develop a drive to work in a select field," McClaskey said.
McClaskey is dedicated to serving Kansas agriculture and is personally committed to developing opportunities to grow the state's diverse agricultural economy, and is dedicated to strengthening the Department of Agriculture and revitalizing the department's focus on serving the Kansas' agriculture industry and the farm and ranch families who provide food and fiber for the world.
Prior to the Department of Agriculture, McClaskey served as an assistant dean for the College of Agriculture at K-State for 13 years.
The Kansas Secretary of Agriculture is appointed by the governor and charged with leading KDA in its efforts to fulfill its mission to support the entire Kansas agricultural sector.