Edward Prosser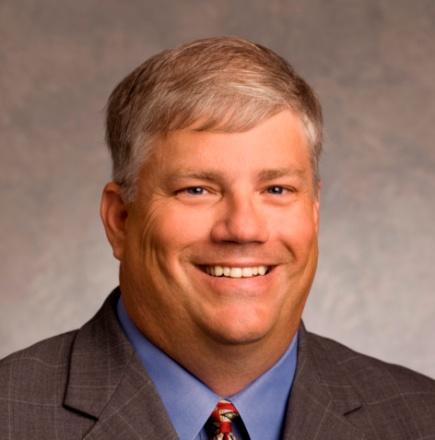 The Department of Agricultural Economics is pleased to present the 2012 Distinguished Alumnus Award to Edward F. Prosser. This award is given to an alumus who has demonstrated significant professional achievement related to agricultural economics or agribusiness.
Edward Prosser is vice president of agriculture trading for The Gavilon Group, LLC, a leading agriculture, fertilizer, and energy commodities management firm. Prosser is responsible for directing Gavilon's proprietary agricultural trading activity on exchanges around the world and helping customers develop risk management programs.
Prosser's agricultural experience spans a 25-year career at ConAgra Foods, Inc. At ConAgra Trade Group (CTG), he was instrumental in developing and managing complex riskstrategies for a number of agricultural portfolios, including the Agricultural Risk Strategies group, Livestock Central Hedge desk, and Animal By-Products desk. Prior to CTG, Prosser was general manager at ConAgra Beef Company.
Prosser is an active member of the March of Dimes Nebraska Chapter. He is a former member of the National Cattlemen's Beef Association, Colorado Livestock Association, and the National Grain and Feed Association.
Prosser earned his bachelor's degree in agricultural economics from K-State.
Learn more about Edward: Gavilon, Center for Risk Management and Research Advisory Council, CRMER December 2014 Newsletter