Gregg Doud 2017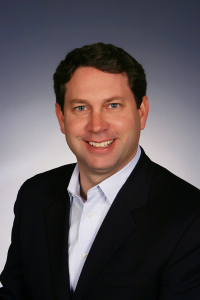 The Department of Agricultural Economics is pleased to announce the 2017 Distinguished Alumnus Award to Gregory Doud, President of the Commodity Markets Council.
Doud works to lead the top trade association for futures exchanges in tackling today's most challenging issues facing the global agricultural markets. Doud graduated with his masters in agricultural economics from the department in 1991.
Recently, President Donald Trump nominated Doud to be the Chief Agricultural Negotiator, with the rank of Ambassador in the Office of the United States Trade Representative.
Doud previously served as the chief economist for the National Cattlemen's Beef Association, and chaired the USDA/USTR Animal/Animal Products Agricultural Trade Advisory Committee and the CFTC agricultural advisory committee. He also worked with the U.S. Wheat Associates during his over 20 years in Washington, D.C.
Kansas Senator Pat Roberts has given his support to Doud after his nomination saying, "I'm pleased President Trump has nominated Gregg Doud to serve as the chief agricultural negotiator in the Office of the U.S. Trade Representative. I frequently hear from farmers and ranchers that trade tops their list of priorities. I'm confident that Gregg's experience with the global agriculture sector and his Kansas common sense will serve American Agriculture well."
Doud worked for Senator Roberts and Senator Tad Cochran as a professional staff member of the Senate Agriculture committee. He assisted in the drafting of the 2012 Farm Bill. His nomination has been supported by the American Soybean Association and the National Cattlemen's Beef Association. The position of Chief Negotiator is pivotal for the agricultural community as the United States begins to renegotiate massive trade deals such as the North American Free Trade Agreement. Doud will use his abundant experience in commodity markets, energy futures and knowledge of the entire supply chain to further the interests of the nation.
As the president for the Commodity Markets Council, Doud received the honor of ringing the Closing Bell at the Nasdaq Stock Market in July. He's also looking forward to ringing the bell for new trade deals that benefit his fellow producers.
Doud is still vested in the farm which has been in his family for over 100 years, and currently lives with his family on a horse farm in Lothian, Maryland. His life has led him through his early days on a farm in Kansas, his education at Kansas State University Department of Agricultural Economics, and finally his experience with the markets and political sphere in Washington, D.C. to rise to the top of his field and become the agricultural trade ambassador nominee for the most powerful nation in the free world.