Christine Wilson 2020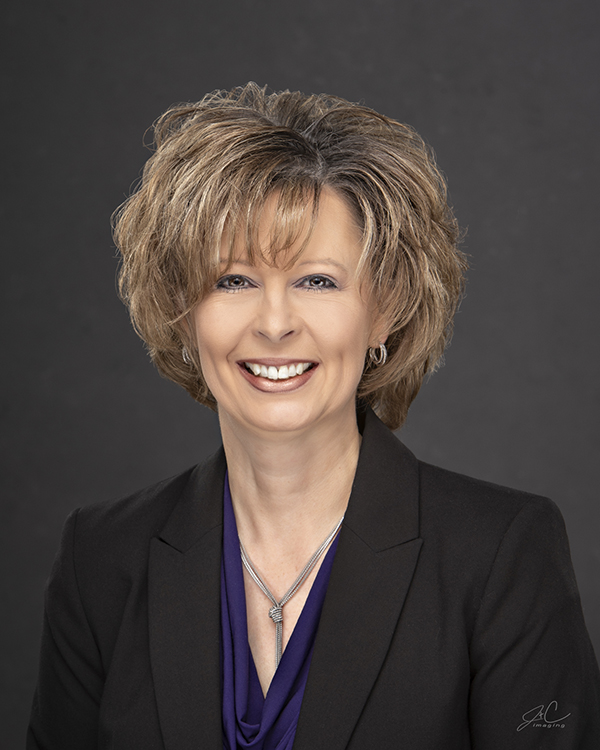 For the past 20 years, Christine Wilson's commitment to students and teaching has never wavered. Today, Wilson leads the office of academic programs as an associate dean in the College of Agriculture at Purdue University in West Lafayette, Ind.
Raised on a farm in southwestern Kansas, Wilson earned her bachelor's in agribusiness, her master's and doctorate in agricultural economics from Kansas State University. She began her career in industry, working as a grain market analyst for Koch Industries. She then returned to the university setting as an Extension Economist for Kansas State University focusing on farm management and land use value appraisal.
"I am very honored to be selected as a Distinguished Alum of the Agricultural Economics Department," Wilson said. "The Department has had many successful alumni throughout the years so it was unexpected. It is a tremendous honor. K-State's Ag Econ Department has definitely had a significant impact on my career both academically and professionally."
In 2001, Wilson joined the faculty at Purdue University teaching a variety of agricultural economics courses and conducting research in the agricultural finance, agribusiness and farm management areas. She returned to Kansas State University to serve as assistant dean for academic programs for student services and retention in the college of agriculture in 2008 and rejoined the faculty in the agricultural economics department as professor and director of undergraduate programs in 2015. She began as associate dean and director of academic programs for Purdue University's College of Agriculture in 2020.
Responsible for undergraduate academic programs, Wilson enjoys the challenge to provide students with opportunities and give them a transformational experience, in and out of the classroom while at Purdue.
"As part of leadership in the College of Agriculture, I am responsible for the vision of academic programs. We work to support our students, help them grow academically and professionally, and be successful in their chosen careers," she said.
Throughout her career, Wilson has received recognition for her excellence in teaching and advising, including the David Mugler Outstanding Teaching Award from the Kansas State Ag Alumni Association, the Kansas State University Presidential Award for Excellence in Undergraduate Teaching and the Agricultural and Applied Economics Association Distinguished Teaching Award More Than 10 Years' Experience in 2019. She also received the Charles B. Murphy Outstanding Undergraduate Teaching Award from Purdue University and the Richard L. Kohl's Outstanding Undergraduate Teacher Award from Purdue's College of Agriculture.
She and her husband, Eric Coates, have two sons: Christopher and Evan.