AgLink Archives
Fall 2011, Summer 2011, Spring 2011, Winter 2010, Spring 2010, Winter 2009, Summer 2009, Spring 2009
Fall 2011
From the Department Head, David Lambert
Welcome to the Class of 2015!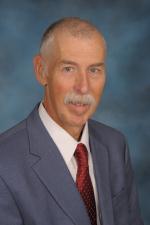 The Department of Agricultural Economics is welcoming its largest incoming class of undergraduates in recent times. Although exact numbers won't be known until after the dust settles, around 120 new students will be entering our program this fall. Approximately 380 undergraduate students have selected Agricultural Economics or Agribusiness as their majors. We have had to split our freshman orientation class, AGEC 150, into two sections to accommodate our new majors. Growth is stretching our resources, but it is a good problem to have!
Program quality and career opportunities available to our graduates fuel the surge in demand. We strive to provide individual attention both in and outside of the classroom. We challenge our students with rigorous courses, grounded in real-world applications from farming, agribusiness, and public decision making. Consistent with President Schulz's Vision 2025, we will continue and expand the engagement of our students in research and private industry opportunities. Students are challenged by the research activities of our instructors. We are providing more opportunities for students to become involved in these research projects.
New instructors and courses are being added to our undergraduate programs. Nathan Hendricks has just returned to Kansas from completing his Ph.D. at the University of California at Davis. He is already in the classroom, teaching our newest course (AGEC 315) covering issues important to global agriculture and food production. This spring, Alex Shanoyan will join the agribusiness faculty. He will teach our capstone course in agribusiness, AGEC 599. Because so many of our M.S. students wish to pursue careers in agribusiness, Alex will revitalize AGEC 890, a graduate level class on agribusiness management and strategy.
Students will benefit from the agricultural finance background of the new Director of the Arthur Capper Cooperative Center, Brian Briggeman, this spring as he teaches Agricultural Finance (AGEC 513). One other new instructor, Keith Harris, will bring his 20 years of corporate experience to the We are fortunate to be adding new firepower to our current group of excellent teachers and researchers. We welcome tomorrow's leaders to the program. They will have major impacts far into the future in agriculture, agribusiness, resource management, or any fields they choose to pursue.
---
University Grants Barton Professor Emeritus Status

K-State president Kirk Schulz has awarded David Barton, retiring director of the Arthur Capper Cooperative Center, the designation of professor emeritus of agricultural economics. Barton's new title is effective immediately. Barton has served on the agricultural economics faculty at Kansas State University for 35 years, including 27 years as ACCC director. During his tenure, he published more than 200 articles, papers, proceedings, book chapters, articles and financial planning reports.
He has designed and presented management seminar curricula, led major programs on cooperative issues and developed software for strategic financial planning in agribusiness. Barton also has held numerous leadership positions with many industry organizations such as the American Institute of Cooperation, Assocation of Cooperative Educators and National Council of Farmer Cooperatives.
Barton continues to work part time for the ACCC.
---
Graduate Students Earn First at Case Study Competition
A team of agricultural economics graduate students from the earned first place in the International Food and Agribusiness Management Association's case study competition in Frankfurt, Germany, in June.
The K-State team of Brady Brewer, David Boussios, Cooper Morris, Jessica Johnson and Jaeljattin Jean claimed first place in the IFAMA graduate student case study competition and executive industry interviews. They were given four hours to analyze a business case and craft an executive summary of the problem and their proposed solution.
"It was all about being ready to knock any business case out of the park," Morris said.
The team presented their analysis and answered questions during two rounds of judging, including one in front of an audience of hundreds of agribusiness professionals, policy makers, researchers and students from around the world.
The case study focused on Grameen Danone Foods, a Bangladesh dairy marketing yogurt. The company is a joint venture between a bank and a popular yogurt brand sold in the United States.
"The problem was that this joint venture wanted to meet a sales target and net income goal, yet they also wanted to be a social company," Brewer said. "Our solution not only had to provide value to the parent company, but also to the poverty-stricken areas in Bangladesh."
"We focused on the sales goal, tightening the supply chain and distribution system, and increasing the per-cow productivity of the small farmers."
"Our team studied case study methods, practiced public speaking, read books, learned about hot topics in agribusiness and argued relentlessly over business solutions," Morris said. "We won because we worked harder than the competition."
The team received support in the form of sponsorships from the following: CHS Inc., Koch Industries, Cargill, K-State Department of Agricultural Economics and K-State Graduate Student Council.
---
20th Symposium Examines Issues in Cooperative Finance
By Seleise Barrett, ACCC
The Arthur Capper Cooperative Center held its 20th Symposium on Cooperative Issues Aug. 30 at the K-State Alumni Center. More than 115 people attended the forum to learn about "Innovative Approaches to Cooperative Finance."
David Barton, retiring director of the ACCC, kicked off the program sharing his expertise on income distribution and balance sheet management strategies. He was followed by a leading tax expert, Teree Castanias CPA, and a leading banking expert, Amy Gales, executive vice president of CoBank.
New ACCC director Brian Briggeman shared his vision for the future of the center during the luncheon. Cooperative scholarship students also were recognized.
The afternoon was filled with in-depth case studies on different financial planning decisions made by local cooperatives in Kansas, Nebraska and Oklahoma.
---
Team Earns 2nd, 4th Places in AAEA Case Study
Kansas State University agricultural economics graduate students recently earned second and fourth places in the Agricultural and Applied Economics Association's Graduate Student Case Study Competition. The national competition took place during the AAEA's annual meeting July 24-26 in Pittsburg, PA, and is presented by the Agribusiness Economics and Management section of AAEA.
The competition allows graduate students to test their communication skills and apply their knowledge of agricultural economics and agribusiness subjects to practical situations. Teams received a copy of the case study two weeks prior to the annual meeting and prepared a 15-minute oral summary of their solution to the case. Teams also answered questions from a panel during two rounds of judging.
Nine teams competed, including California Polytechnic State University, Texas A&M University, University of Kentucky, Oklahoma State University, University of Arkansas and two teams from the University of Georgia. The second-place team included K-State agricultural economics graduate students Brady Brewer, Cooper Morris and Brian Lauer. In addition,Elizabeth Canales, also K-State agricultural economics graduate student, competed on the fourth-place team with students from the University of Minnesota, advised by Michael Boland, former professor of agricultural economics at K-State.
The case study topic was a producer-owned cooperative based in Indiana.
"The challenge was to position the cooperative to respond to the biofuels industry," said Brewer. "We had to research the ethanol industry and produce a solution that kept the cooperative balanced among its four divisions to ensure the long term viability of the cooperative and that it added value to the member owners products, the first objective of a producer owned cooperative."
The team created a broad business plan, enabling the cooperative to prepare its owners to plant more corn, increase their access to storage space, utilize dried distiller grains to mitigate increasing feed costs, and use technology to increase the quality of services, Morris said. "It was important for teams to recognize a cooperative's commitment to their owners and understand how new ethanol plants consuming 78 million bushels of corn annually would change the structure of the local agricultural economy," Lauer said.
The team of Brewer, Morris and Lauer experienced an additional twist in the competition. After their flight from Chicago O'Hare was canceled, the team drove overnight to Pittsburgh, arriving an hour after their scheduled presentation time. Vincent Amanor-Boadu, associate professor of agricultural economics, was instrumental in recruiting judges for two back-to-back presentations, enabling the team to still compete.
"His effort embodied the commitment of our faculty," Morris said.
Amanor-Boadu and other faculty, including Brian Briggeman, David Barton, Arlo Biere and David Lambert, helped the team prepare for the competition.
"They helped us work through our solutions, making sure they were not only grounded in facts and economic truths, but we presented them effectively to the judges," Morris said.
The top four teams were invited to the AEM industry dinner, where they were recognized for their success. While Morris said the team felt a sense of disappointment missing out on first place, they felt a concrete confidence that was more important than a trophy or ribbon.
"With the help of faculty, we had confidently worked through a complex analysis, survived a transportation nightmare and gave a great final presentation," he said. "As a team, we had challenged one another to reach a level of economic and business analysis we had yet to achieve. We were one step closer to being ready to complete our theses, taking another step towards our longer term goals."
---
2nd Animal Health Industry Seminar Set for Oct. 11
The Department of Agricultural Economics will host a luncheon seminar on animal health regulations from 11 a.m. to 2 p.m., Tuesday, Oct. 11, at the K-State Olathe Campus.
The seminar, the second in the Animal Health Corridor Lecture Series, will address USDA regulations for the animal health industry.
Speakers will include Dr. Byron Rippke, director of policy, evaluation and licensing for the USDA APHIS' Center for Veterinary Biologics, and Dr. Carol Rinehart, director of poultry and cattle vaccines research and development for CEVA Biomune.
"Regulatory compliance is critical in our current environment," said Kara Ross, research assistant professor and program leader. "Animal health industry professionals have continually expressed the need to have more access to expertise and resources regarding regulatory affairs."
---
EPA Recommends K-State Watershed Plan
A watershed plan for two Kansas rivers has been recognized as one of the nation's best, according to the Environmental Protection Agency.
Staff from the Office of Local Government in K-State's Department of Agricultural Economics helped develop a watershed plan for the Lower Big Blue and Lower Little Blue Rivers, a transboundary watershed in northern Kansas and southern Nebraska. The watershed drains into Tuttle Creek Lake, a flood control reservoir near Manhattan, Kan. The lake is impaired by phosphorus, total suspended solids and atrazine.
The EPA review states, "While the plan only addresses Kansas' portion of the watershed, it is overall an excellent watershed-based plan. Every required component was fully addressed, and the information for components B-I were presented in an especially effective manner. The tables and maps made the information easy to read and digest and all of the information was tied back to meeting the goals of the plan; there was little extraneous information. It was also one of the few plans that included a brief explanation of the model used in the analysis, including why the model was selected, major assumptions, and data sources used."
The review goes on to state, "Overall, the Lower Big Blue/Lower Little Blue River plan was one of the best reviewed, and it provides an excellent example of how to develop and write a watershed based plan."
Staff members cooperating on the plan development include Josh Roe and Robert Wilson of the Office of Local Government in K-State Agricultural Economics, Sue Brown of the Kansas Center for Agricultural Resources and the Environment (KCARE) and Aleksey Sheshukov of Biological and Agricultural Engineering.
---
Ag Management, Economics Grad Fellowships Offered
K-State Agricultural Economics will offer new graduate fellowships nex t year in agricultural management and economics with emphasis on resource economics and alternative energy.
The fellowships are funded by the USDA National Institute of Food and Agriculture (NIFA) National Needs Graduate Fellowship Program. Paid assistantships will be awarded to outstanding students entering the M.S. and Ph.D. programs during Spring 2012 or Fall 2012.
These unique fellowships will prepare graduates to work effectively in interdisciplinary teams addressing the production of biofuels and other renewable energy from agricultural feedstocks and its interface with the environment and rural economy.
For more information contact Jeff Williams at jwilliam@ksu.edu. Jeff Peterson, associate professor, Jason Bergtold, assistant professor, and Michael Langemeier, professor, all of agricultural economics, were also instrumental in obtaining funding.
---
KFMA Introduces New Area Economists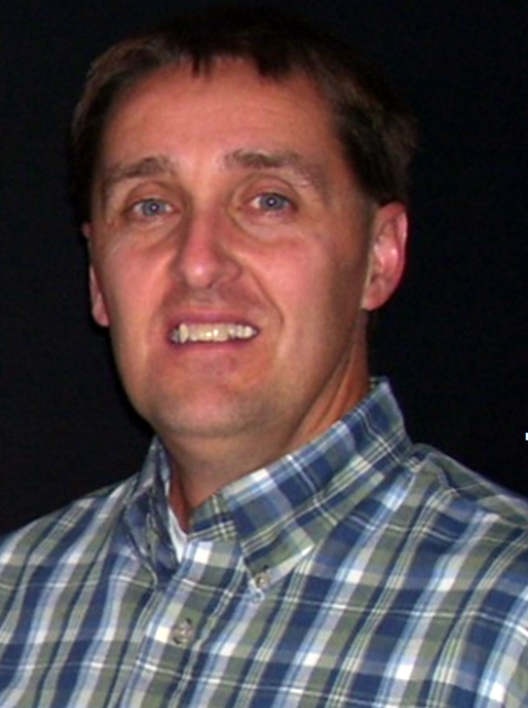 Scott Laird, Southwest
Scott Laird grew up farming in Knoxville, Iowa, raising hogs and purebred Limousin cattle. In 1986 he graduated from MidAmerica Nazarene University with a bachelor's degree in agribusiness. He returned home to farm with his in-laws and operate a livestock sale barn. He completed a master's degree in agricultural education at Iowa State University in 1994.
Laird spent 18 years at MidAmerica Nazarene University teaching agribusiness courses and managing the university farm. He and his wife Tammy have three grown sons and a daughter-in-law. He enjoys reading, running and sports.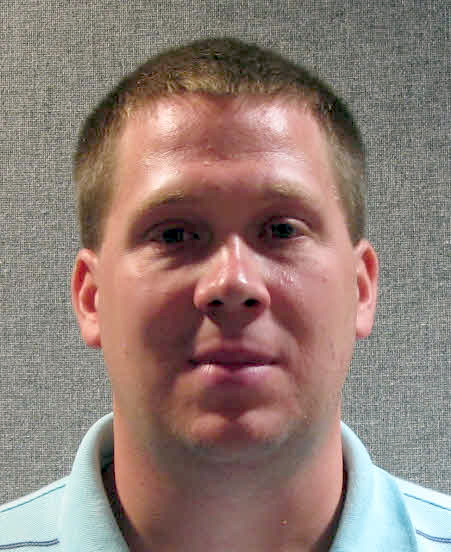 Travis Heiman, Northeast
Travis Heiman is originally from Baileyville, Kan., where his family still raises corn and soybeans. They also feed Holstein heifers for a neighbor. He earned an associate's degree in agribusiness from Cloud County Community College in 2001. In 2003, Heiman earned his bachelor's degree in animal science with an emphasis in business and master of agribusiness in 2011, both from Kansas State University.
Prior to joining KFMA, he worked with Dairy Farmers of America in Kansas City, Mo. He and his wife Julie have two daughters. He enjoys spending time with his family and watching sports.
---
MAB Plans 5th International Trip for France, Italy, Switzerland in August 2012
The Master of Agribusiness program is planning its f ifth international trip for Aug. 1-13, 2012, and will tour France, Italy and Switzerland. The tour will focus on agriculture in the European Union and is open to anyone interested in learning about the food and agriculture industry in the region.
Stops will include crop and cattle farms, dairies, cheese-making operations, wineries and olive groves, as well as professional visits to agricultural and food related industries. Guided sightseeing tours will be arranged along with free time to explore Rome and Paris.
Agriculture in the European Union France is the world's second-largest agricultural exporter, after the United States, with more than 70 percent of its exports of wine, beverages, wheat, meat, and dairy products going to other EU countries. The high quality of the nation's agricultural products contributes to the excellence of its famous cuisine.
The land and climate in Italy is well-suited for raising fruits, vegetables and grain crops. The northern part of Italy primarily produces grains, sugar beets, soybeans, meat, and dairy products, while the south specializes in fruits, vegetables, olive oil, wine, and durum wheat. Most farms are small, with the average being around seven hectares.
Switzerland is known as the land of cows, with three-quarters of the farmed area devoted to meadows and pastures, as climate and terrain make most of the country unsuitable for crops. Cereals and vegetables are limited to the lowlands.
These three countries provide different views of the agricultural industry. We hope you will join us as we explore all the region has to offer. A tentative itinerary and pricing are available at www.mab.ksu.edu. For more information, contact Mary Bowen, mjbowen@ksu.edu or 785-532-4435.
---
Lee Borck Inducted Into Cattle Feeders Hall of Fame
There's an old saying that if you want to get something done, give the job to a busy man. They are busy because they are successful. Lee Borck is one of those men.
Borck built a career in the cattle-feeding industry with hard work, strong personal relationships and an entrepreneurial spirit. Those traits are shared by many in the cattle industry, but Borck stands out as a leader for his vision and ability to guide a growing enterprise toward the future.
For his achievements and support of the cattle-feeding industry, Borck was inducted into the Cattle Feeders Hall of Fame in June in Denver, Colo. "I am humbled and deeply honored by the recognition," Borck says. "A lot of the credit goes to the good people I have been fortunate to work with and partner with over the years."
That attitude says a lot about a man who cares more about results than credit.
"Lee has been a great business partner for us and many other cattle feeders," says Knight Feed Lot manager Mark Knight. "Relationships and friendships are very important to him."
Raised on a farm homesteaded by his great-grandfather near Blue Rapids, Kan., Borck attended Kansas State University, earning a degree in agricultural economics in 1970. He began his career with the Larned Production Credit Association before joining Ward Feed Yard, Inc., in 1979.
As the feed yard's general manager, Borck developed business relationships with other feeders and began to accept industry leadership roles. By 1992, he was elected president of the Kansas Livestock Association. He has also served on the National Cattlemen's Beef Association board and the Cattlemen's Beef Board, and was president of Cattle-Fax in 1994. Borck's vision for the cattle industry, however, was not limited to volunteer leadership roles in state and national organizations. He recognized early-on that cattle feeding was an integral part of America's food system, and he helped create busi- ness relationships designed to improve the quality of beef production.
In 1988, Borck led a group of 11 feeding entities to form a marketing cooperative called Beef Marketing Group.
"We were having a difficult time competing price-wise with the larger feedyards," Borck says. "We knew we needed to get bigger to be relevant. The way we could get bigger was with cooperation rather than capital, by forming a cooperative to market our cattle."
Beef Marketing Group, then, became one of the first entities to form a working relationship with a packing company. Originally BMG fed and marketed a large percentage of Holsteins to Excel, but by 1993, BMG entered into one of the first agreements with IBP (now Tyson) to market cattle using a pricing grid. That agreement, Borck admits, made him and the other BMG principals unpopular in some corners of the cattle industry.
"At the time, Kenny Knight (a BMG member) told me we had to be friends because everybody else hated us," Borck recalls.
In retrospect, however, BMG was on the leading edge of an industry trend that helped revolutionize the way cattle are marketed and upgraded the overall quality of products offered to consumers.
"Our goals have been to make a better beef product and market cattle closer to the meat case," Borck says. "Our marketing strategies have always been to produce higher-quality cattle and earn premiums for doing so."
Earlier this year, BMG made head- lines again with the introduction of Progressive Beef, a verified system of production that includes animal care, animal handling, a HACCP-based system for feed mills and environmental compliance. In short, it's a promise to consumers that all the cattle in the production system were handled and managed properly.
"Progressive Beef was a concept that was 12 or 13 years in the making," Borck says. "It's a continuation of our efforts to produce a safe and wholesome product of the highest quality."
With the implementation of Progressive Beef, BMG helps packers and retailers fulfill the needs and desires of consumers, and makes cattle produced through the BMG system more valuable.
Today, Borck remains chairman of Beef Marketing Group, now headquartered in Manhattan, Kan., a cooperative that has a one-time feeding capacity of 250,000 head. He's also president of Innovative Livestock Services, a venture-capital company that owns six of the feed yards that comprise BMG, including Ward Feed Yard where Borck began his career. ILS includes a 25,000-acre farming operation and other services that provide advantages to ILS customers and partners.
"Lee has always been forward thinking," Knight says. "And he's always calm and he thinks before he speaks. He has a lot of experience that has benefitted all of his business partners."
Borck's passions aren't limited to cattle feeding, however. He's proud of his family — wife Kathleen and daughter and son-in-law Debi and Doug Bazzel, who have two children, Brooke, 7, and Braden, 4 — and he's an ardent supporter of Kansas State University.
"I feel fortunate for the quality education that I received at Kansas State and the life-long friendships that I have been blessed with through my association with Kansas State," Borck says.
As committed as Borck has been to the cattle industry, he's also devoted much time and resources to Kansas State in an effort to help others succeed through education. In 1992, Borck was named K-State Outstanding Stockman, an alumni fellow by the KSU College of Ag in 1995, and Distinguished Alumni by the KSU department of agricultural economics in 1998. In December 2007, he received the KSU Medal of Excellence, the university's highest honor.
Borck has also filled leadership roles at the Kansas State University Foundation, the College of Agriculture, the K-State Alumni Association and inter-collegiate athletics. He has also served on the dean's advisory council for the College of Veterinary Medicine.
Lee and Kathleen have made an annual commitment of $30,000 to the KSU Foundation to establish the Borck Leadership Scholars fund, a scholarship that will be endowed through a $1 million bequest. The Borcks have previously made multiple gifts for scholarships, research, facilities and general support of Kansas State. The Borck Leadership Scholars fund provides 15 annual scholarship awards to graduates of Kansas high schools.
In 2003, the Huck Boyd Institute for Rural Development named Borck its leader of the year. His contributions to the cattle industry were highlighted at the NCBA convention in 2009 when Borck was a Vision Award winner, which recognizes individuals in the cattle industry who have incorporated innovation into their operation that has enhanced not only their business but also the industry as a whole.
Borck is described as forward-thinking in all aspects of life and has been quoted as saying, "There is a reason the rear-view mirror is so small and the windshield is so big."
---
MAB Program to host international faculty
Since 2002, the Master of Agribusiness (MAB) program has offered agribusiness professionals a chance to study the global food and agriculture industry without leaving the U.S. One course, Comparative Food and Agriculture Systems, is internationally taught by professors in seven different regions and offers an in-depth view of the global food and agribusiness industry. Now these professors get to be the students of the U.S. food and agriculture system during a visit to Kansas Sept. 20-25.
"The course is unique in that it provides a global perspective on the world's food and agricultural system that will have to likely double output in the nex t 40 years. The course is currently taught at the University of Florida, the University of Missouri, Massey University and Moscow State University, in addition to K-State," said Allen Featherstone, professor of agricultural economics and MAB program director.
During the meeting, the group will review and update the Comparative Food and Agriculture Systems course. They also will visit a few of Kansas' premier agriculture facilities including the Hal Ross Flour Mill and the Biosecurity Research Institute (BRI), both at K-State; Frito-Lay in Topeka; Frahm Farmland in Colby; and Cow Camp Beef in Ramona.
This is the group's four th meeting since its inception. Past meetings have also been held in Toulouse, France, and Canterbury, New Zealand. In
2006, the program was awarded a USDA/CSREES International Science and Education Competitive Grant to expand the course to include new partners representing North America, Oceania, sub-Saharan Africa and South Asia.
Faculty also will present sessions during MAB's agribusiness conference discussing the energy situation, global food security and agricultural policy. Raijinder Sidhu of India's Punjab Agricultural University will provide an update of the changing energy situation and needs in India. Pavel Sorokin of Russia's Moscow State Agro-Engi- neering University will share a Russian perspective on feeding an increasing global population. Daniel Confor te of Uruguay's Universidad ORT will talk about the development of dairy and livestock trading programs between South America and China. Other faculty will par ticipate in a discussion on the future of the food and agriculture industry.
Current MAB students and alumni attending the agribusiness conference will have the opportunity for face-to-face interaction with the faculty they have previously only known virtually through recorded lectures and internet chat rooms.
---
Department Welcomes New Faculty Members
Brian Briggeman, Associate Professor, 305C Waters Hall • (785) 532-2573 • Brian.Briggeman@ksu.edu
Brian Briggeman joined the faculty this fall as associate professor of agricultural economics and director of the Arthur Capper Cooperative Center. Briggeman earned his bachelor's degree in agribusiness from K-State in 2000. He received his master's degree in agricultural economics in 2002 from Texas A&M University. In 2006, he completed his Ph.D. in agricultural economics at Purdue University. Prior to K-State, Briggeman worked as an economist for the Federal Reserve Bank of Kansas City - Omaha Branch.
Gregg Hadley, Associate Professor, 123 Umberger Hall • (785) 532-5838 • ghadley@ksu.edu
Gregg Hadley has joined the department as an associate professor of agricultural economics. He is the associate director for agriculture and natural resources for K-State Research and Extension. Hadley earned his bachelor's degree in agricultural economics at Purdue University in 1989. He earned his master's degree in 2001 and Ph.D. in 2003, both in agricultural economics from Michigan State University. Prior to coming to K-State, Hadley worked as an associate professor and extension farm management specialist at the University of Wisconsin - River Falls.
Nathan Hendricks, Assistant Professor, 304F Waters Hall • (785) 477-5430 • NPHendricks@ksu.edu
Nathan Hendricks joined the faculty this fall as assistant professor of agricultural economics and is specializing in natural resources. He teaches AGEC 315 Contemporary Issues in Global Food and Agricultural Systems. Hendricks earned his bachelor's and master's degrees in agricultural economics from K-State in 2005 and 2007, respectively. In 2011, he completed his Ph.D. in agricultural and resource economics at the University of California - Davis.
Nina Lilja, Associate Professor, 144 Waters Hall • (785) 532-5627 • nlilja@ksu.edu
Nina Lilja has been promoted to associate professor of agricultural economics. She has served as director of international agricultural programs for the College of Agriculture since 2008. Lilja earned her bachelor's degree in international service and development in 1987 from World College West. She completed her master's at the University of Illinois at Champaign-Urbana in 1992 and Ph.D. at Purdue University in 1996, both in agricultural economics. Prior to K-State, she was a senior scientist for the Consultative Group on International Agricultural Research in Colombia.
Mykel Taylor, Assistant Professor, 331C Waters Hall • (785) 532-3033 • mtaylor@ksu.edu
Mykel Taylor joined the faculty this fall as assistant professor of agricultural economics with a major appointment in extension. Taylor earned her bachelor's degree in agricultural business management in 2000 and master's degree in applied economics in 2001, both from Montana State University. She completed her Ph.D. in economics in 2008 at North Carolina State University. Prior to K-State, Taylor was an assistant professor and extension specialist for the School of Economic Sciences at Washington State University.

Summer 2011
From the Department Head, Dave Lambert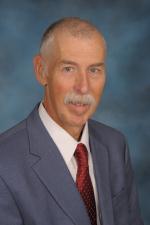 This has been a year of rebuilding in the Department. We have completed one faculty search, are near a decision on a second after interviewing four candidates, begin on-campus interviews on Thursday, April 28th, for another open position, and will commence screening of candidates for a fourth position on May 1st.
The first position will add a new faculty member with expertise in sustainable agricultural production and natural resource economics. As competition for water, energy, and land intensify, the challenges of continued food production adequate to satisfy the 9 billion inhabitants of the globe forecast for 2050 become critical. Nathan Hendricks, hired to fill this new position, will join us this summer after completing his Ph.D. at the University of California at Davis. The position was created by students accepting a tax on their tuition with the clear directive that the increased funds would go to improving teaching at K-State. Given his considerable research skills and wide interests, Nathan will challenge our undergraduate and graduate students in the classes he will be teaching.
Our currently concluding search will add an Extension economist as a partial replacement for the three Extension faculty who have left the Department over the past three years. Current faculty have done a wonderful job in keeping our research-based outreach programs strong. The addition of this new faculty member, funded with the remaining funds from the Department's recent Extension resignations and funds from the central Extension budget, will increase our ability to address Kansas agricultural issues.
David Barton, one of the founding members and long-time Director of the Arthur Capper Cooperative Center, will retire after the successful conclusion of the latest search for a replacement, though he intends to remain active in continuing some of the educational programs of the ACCC. We are bringing three highly qualified people to campus for interviews. In addition to administration of the Center, position responsibilities include conducting the research necessary to enhance the value of the Cooperatives and agribusiness information underlying the Center's programs. A teaching component has been added to the position to increase the interaction of the Center's activities with our students so we can continue to provide future agribusiness and Cooperative leaders.
The final search will be for a replacement for Mike Boland, who left the Department last summer for an endowed chair position at the University of Minnesota. Refilling this position is taking longer than anticipated. However, Mike had a tremendous program in undergraduate teaching and advising, easily engaged industry in our teaching and research programs, and had established a well- deserved international reputation for his understanding of agribusiness education. We are seeking an individual with Mike's passion who will complement our current faculty working in agricultural economics and in agribusiness.
The plan is for all four new faculty members to be a part of the Department by the end of this coming summer.
---
NAMA Takes 3rd Place in National Agri-Marketing Competition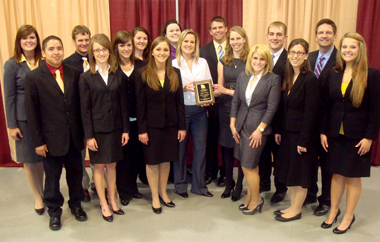 After a year of preparation and practice, the final placing of the National Agri-Marketing Association Student Marketing Competition was announced to a packed hall on April 15.
This year, the annual Agri-Marketing Conference, hosted by NAMA professionals, was held April 13-15 in Kansas City, Mo.
The K-State NAMA team placed 3rd overall in the competition of the 30 top agricultural universities in the country, including Ohio State University and Texas A&M, both of which K-State placed ahead of in the final round.
For the competition, each team develops an agricultural product and creates a marketing plan that establishes clear need, target market, financials and public relations, as well as monitoring and measurement of product success. This is presented in a written executive summary and a formal presentation to judges at the conference.
K-State's product this year was VitaGold, a supplement for bees that halts Colony Collapse Disorder. Each year, 32 percent of the United States bee population dies due to CCD, costing the agricultural industry $15 billion annually,according to the United States Department of Agriculture.
VitaGold isolates, treats and prevents the disease Nosema in bees, thus ending colony destruction. After arriving at the Agri-Marketing Conference, universities are split into five heats, each of which is composed of six teams. The top two from the first round move on to semi-finals to compete against three other teams. To move onto the final round, teams must be in the top two of their semi-final heat. Judges for each round are leaders in agricultural business and communications.
During each round, the team makes a presentation on their marketing plan to the judges with the challenge to establish need, proper market analysis, strategy, action plan, and follow-up monitoring and measurement to product launch.
"This team was successful because of talent, hard work, practice and team chemistry," said David Lehman, team advisor and marketing instructor. "We had a diverse team of talented students who worked hard to be one of the best agri-marketing teams in the nation." Students and professionals alike gain valuable contacts, experience, and skills through involvement in NAMA.
"(NAMA) provides leadership, focus, business relationships and professional improvement," said Barry E. Nelson, public relations manager for the John Deere Ag Marketing Center.
NAMA at K-State welcomes students from all colleges. Laura Nigro, senior in marketing and team member, encourages students to get involved. "It gives your real life experience building a business plan and working with people from diverse backgrounds. Plus, it's great for networking," Nigro said.
"K-State students should get involved in NAMA to learn how to create a marketing plan, apply what they have learned in many different classes to a real-world marketing situation and have a positive experience working as part of a team," Lehman said.
"Also, students have a great opportunity for networking with professional NAMA members to learn about careers and make connections that will help them get internships and jobs after graduation."
Such a successful year has established a momentum that the team will use to fuel next year's competition preparation. Lehman has nothing but a positive attitude about the team and its future.
"This is our best placing since winning back-to-back national championships in 2006 and 2007," Lehman said. "I want us to win the championship again next year."
---
Smith Named Graduate Research Assistant of the Year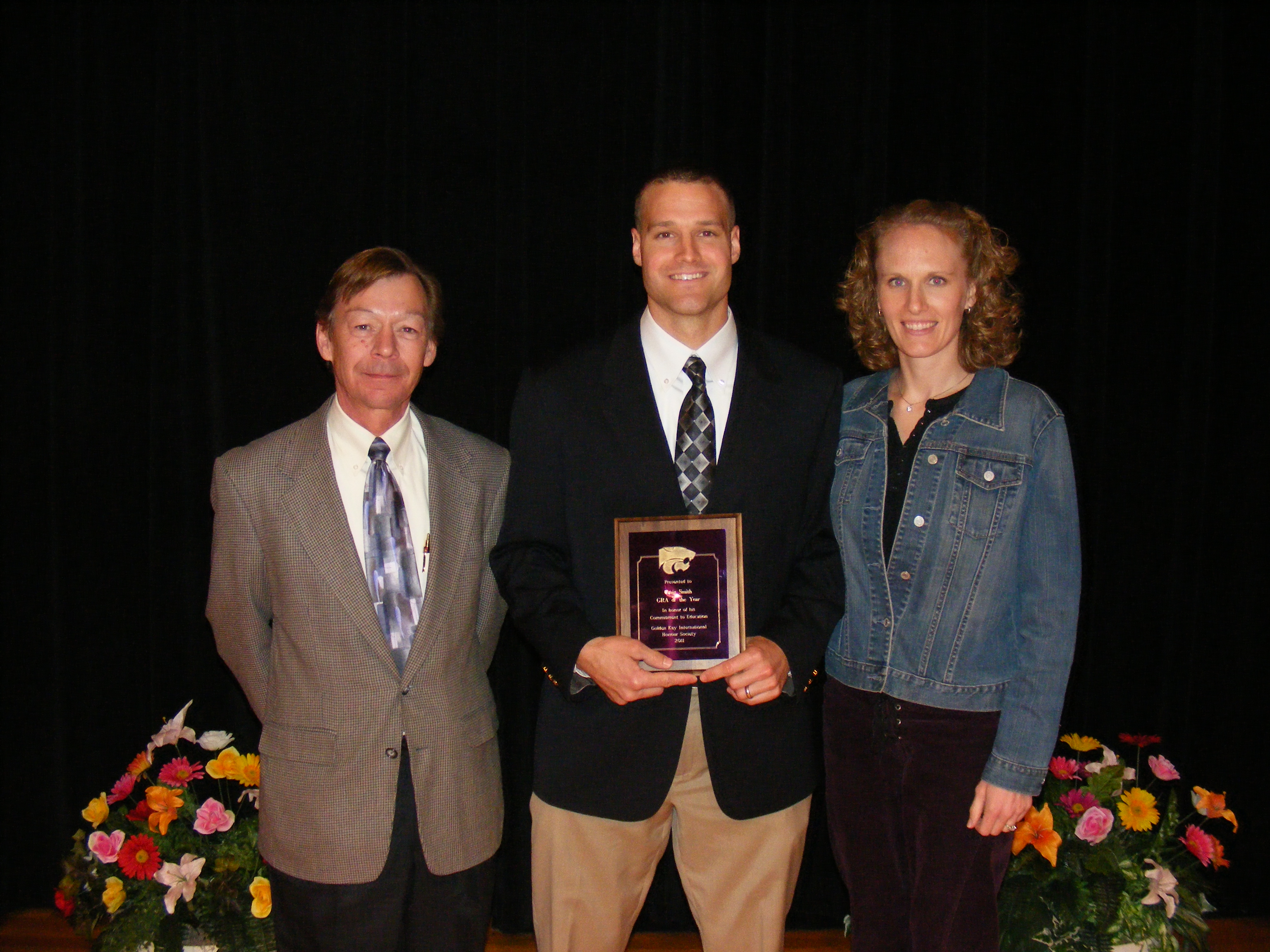 Craig Smith, Ph.D. student in agricultural economics, received the Graduate Research Assistant of the Year award in May. Dr. John Leatherman, professor of agricultural economics, nominated Smith for the award, which is given by the Golden Key International Honour Society of Kansas State University.
"This is the first time I have nominated a student as GRA of the Year," Leatherman noted. "It's not that I haven't worked with many fine students in the past, many of whom have gone on to successful careers for which I feel some sense of contribution. It's just that Craig has so surpassed the threshold of high expectation that I felt compelled to seek this recognition on his behalf."
Leatherman noted that Smith not only has a stellar academic record and an impressive record of productivity, but he also has distinguished himself by elevating the level of performance of others around him.
"For no group has this been truer than for the faculty in our department who clamor for the opportunity to work with Craig," Leatherman said. "They have routinely reported to me that Craig is unlike other graduate students with whom they work. Craig is always a co-equal collaborator bringing ideas and energy to the table. He is always a partner in problem solving and has the capacity and energy to move the project forward."
Leatherman and Smith have worked together for nearly 10 years, through two advanced degrees and as partners in Leatherman's extension outreach program. This summer, Smith is moving on to Hays, Kan., where he will be an assistant professor of agribusiness at Fort Hays State University.
---
Ph.D. Students Honored for Sustainable Energy Research
Jason Fewell and Bryon Parman, both Ph.D. students in agricultural economics, recently earned awards for their exceptional posters on sustainable energy research during the Bioenergy Symposium Poster Presentations Apr. 27-28. The program is presented by the Kansas State University Center for Sustainable Energy (CSE).
"We were very impressed with the level of research accomplishment achieved this past year," wrote the center's co-directors Mary Rezac and Ron Madl. "The outstanding quality of the posters and presentations given at the symposium made selection of the poster awards all the more challenging."
Fewell earned a $750 award for his poster. His advisor is Jason Bergtold, assistant professor of agricultural economics. Parman received $500 with his poster. His advisor is Vincent Amanor-Boadu, associate professor of agricultural economics.
The CSE receives funding from ConocoPhillips to grant the CSE poster awards.
---
Spriggs Wins Student Body President Election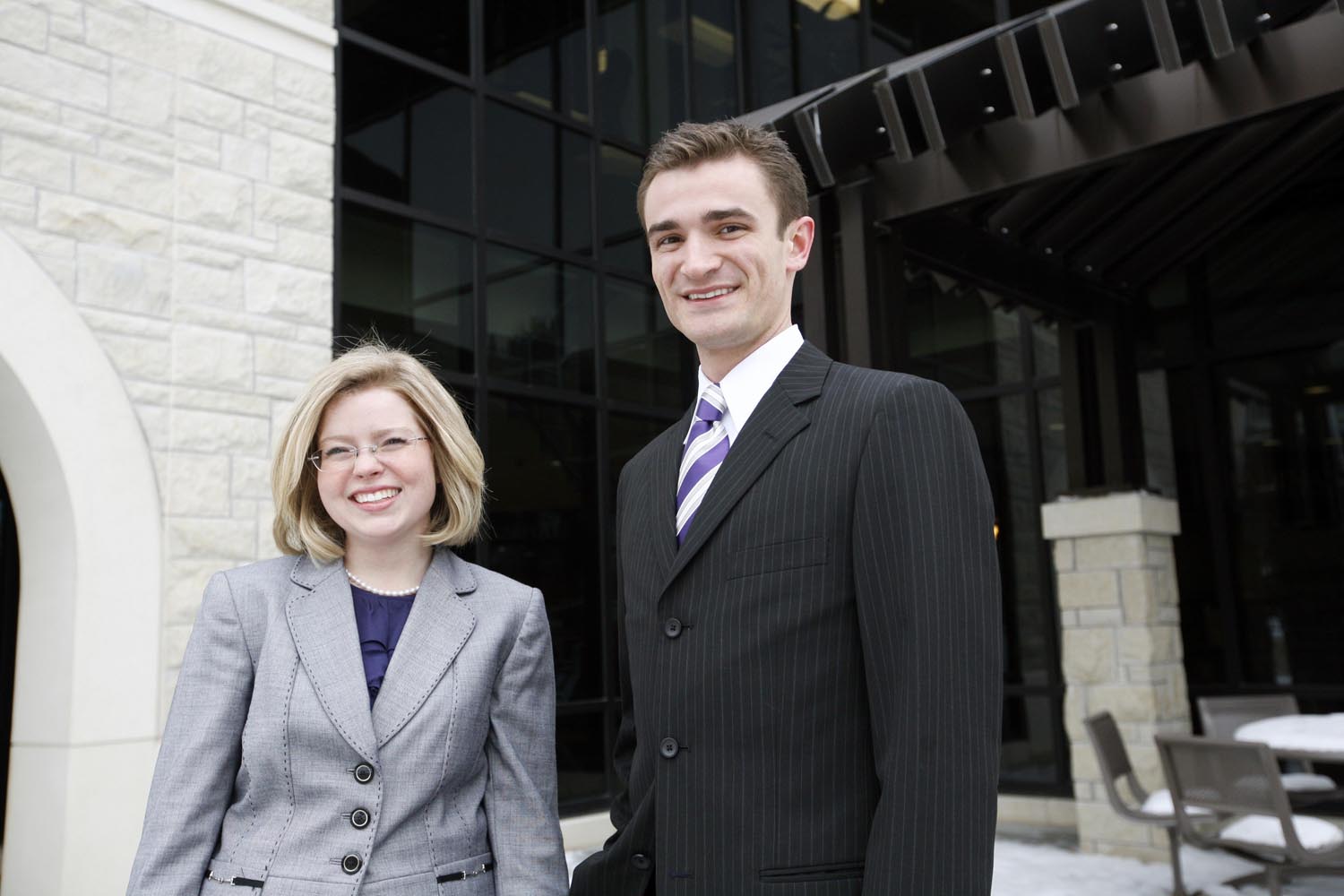 After months of campaigning, Nate Spriggs and Kate Bormann, better known by their campaign slogan "Nate & Kate", won the positions of student body president and vice president, respectively.
Spriggs, a junior in agricultural economics, and Bormann, a senior in agricultural communications and journalism, won the election with 2,667 votes compared to their opponents' 2,113 votes.
One of the campaign's promises includes a new entertainment program, in which students will be able to buy an iCAT-type of ticket for entertainment events up front instead of paying for each individual event.
"The entertainment program we want to have up and running by orientation this August so that freshman will be able to buy their tickets then," Spriggs said.
---
Ag Econ/ Agbusiness Club Elects 2011-12 Officers
• President: Logan Hedlund, senior in agribusiness, Montezuma, Kan.
• Vice President: Heather Gibson, junior in agribusiness, Copeland, Kan.
• Secretary: Brock Burnick, sophomore in agricultural economics, Mulberry, Kan.
• Treasurer: Shelby Hill, junior in agricultural economics, Satanta, Kan.
• Membership Co-Chairs: Rena Berrett, junior in agribusiness, Manhattan, Kan., and Mollie Roths, senior in agribusiness
• Ag Council Representative: Alisa Wendelburg, sophomore in agribusiness, Stafford, Kan.
• Social Co-Chairs: Ashley Rector, freshman in agribusiness, Lawrence, Kan., and Leanne Milleret, freshman in agricultural economics, Lawrence, Kan.
---
New Web Feature Highlights Research
The Department of Agricultural Economics recently launched a new video feature on www.ageconomics.ksu.edu. Research Highlights showcase the research efforts of faculty. Videos can be found under the News section of the website or on the department's YouTube channel, www.youtube.com/kstateagecon.
In the first video, Timothy Dalton, associate professor of agricultural economics, and Lutta Muhammad, principal research officer for the Kenya Agricultural Research Institute, discuss their work studying the willingness of agricultural producers in southern Africa to adopt drought-tolerant maize varieties.
A team of researchers has published an overview of Chinese beef demand, shifting consumer preferences, and the opportunities within future beef demand growth.
Agricultural economics graduate students Shonda Anderson, 2011 master's graduate, Casey Bieroth, 2010 master's graduate, and Grace Tucker, master's student, collaborated with Ted Schroeder, professor of agricultural economics, to write, "Chinese Beef Consumption Trends: Implications for Future Trading Partners."
The publication is available online at AgManager.info. Anderson, Tucker and Schroeder were interviewed in April on Agriculture Today, the official radio program of K-State Research and Extension.
In 2010, the United States exported more than $4 billion worth of beef to its trading partners around the world.
Export sales accounted for approximately 9 percent of total U.S. beef production. Developing, regaining and expanding access to global trading partners is crucial to expanding demand for U.S. beef. China represents an important U.S. trading partner for many reasons including population and income growth, shifting consumer preferences, and changing political and regulatory environments.
---
Graduate becomes Ag Policy Adviser
One agribusiness graduate is moving up the ranks as a Congressional staff member.
Wayne Stoskopf, a May 2010 graduate in agribusiness, formerly of Hoisington, served as an intern in summer 2009 for Jerry Moran, then the state's 1st District congressman. During Moran's campaign for the U.S. Senate in 2010, Stoskopf was a field director in central Kansas. He has since transitioned into a new role as a staff assistant for Rep. Lynn Jenkins, who represents Kansas' 2nd District. In addition to constituent services, Stoskopf advises Jenkins on agricultural policy. This role is especially impor tant given that Jenkins is a member of the House trade subcommittee.
"It allows her to be a strong advocate for Kansas agriculture," Stoskopf said. "I'm excited about continuing to assist her as an adviser. She works to open more trade markets for agriculture producers. As a K-State College of Agriculture graduate, this is a perfect fit."
He credits leadership experiences at K-State as good preparation for working in Washington, D.C. Stoskopf ser ved as student body vice president in 2009-2010. He also was a member of Blue Key, the senior leadership honorary, and other student organizations.
---
Ag Econ Graduate Pursues Country Music Dream
How did you spend spring break? Some college students went to a sunny beach, a family trip or just caught up on their sleep. One student spent his spring break going to Nashville – not just to listen to country music singers, but to identify a studio where he could sing himself. This is an up-and-coming country western singer with deep roots in rural Kansas. Rusty Rierson, a native of El Dorado, grew up on the family farm near Leon in Butler County.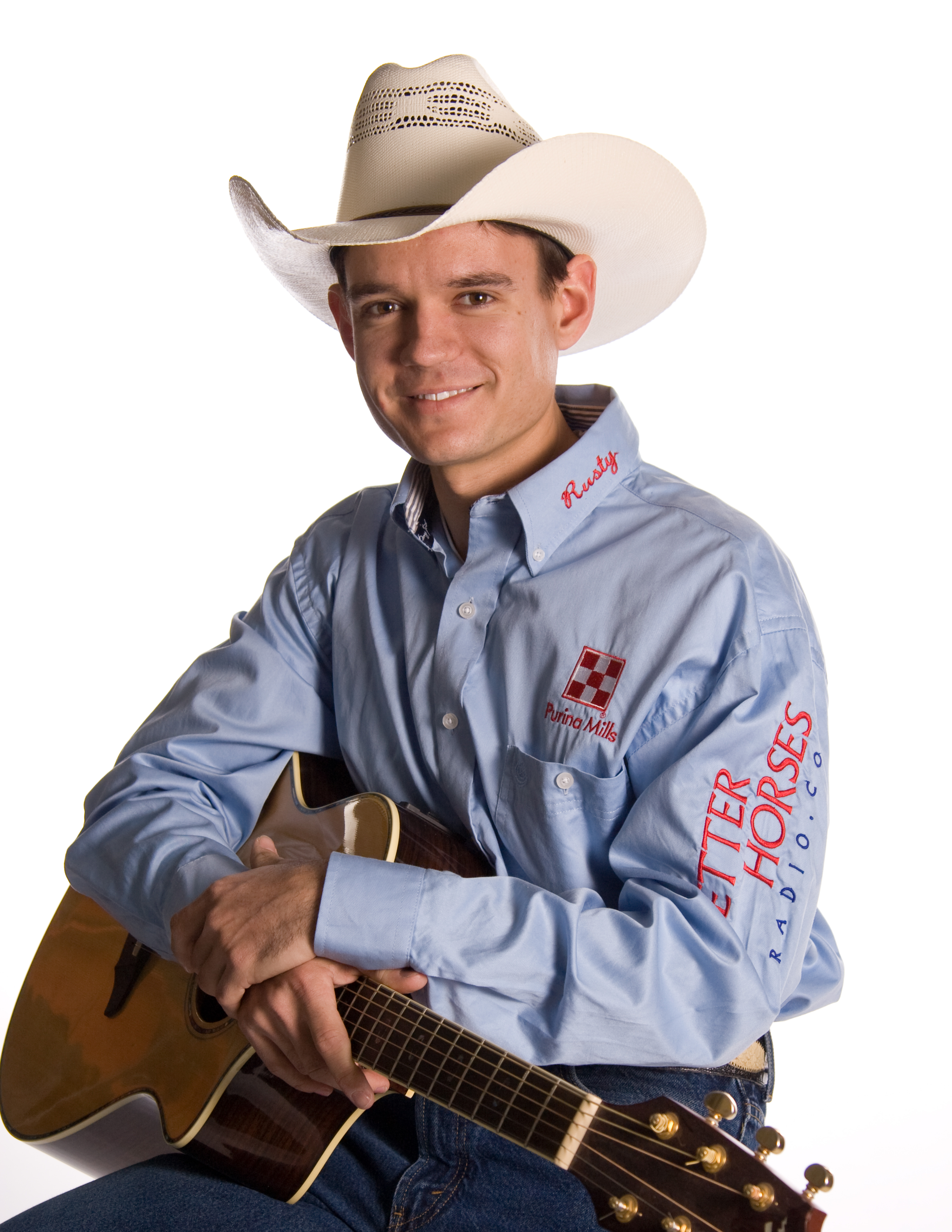 "I was really shy growing up," Rusty said. "I wouldn't even sing in front of my mom and dad." But he did enjoy singing, and he started out singing along with the radio on the tractor while working in the field. "That's where I learned to harmonize," Rusty said.
At age 14, he started singing in church. At age 16, his dad got him a guitar and suggested they take guitar lessons together.
"I suspect this was all Dad's strategy to get me started on the guitar, and sure enough it worked," he said. He found he loved playing the guitar and singing.
Meanwhile, he went on to K-State and got a degree in agricultural economics. In spring 2011, he will complete a master's degree in animal science. But at the same time, his music career has blossomed.
In 2005, he went to the Kansas Farm Bureau Young Farmer and Rancher Talent Find and won the contest. He got to play at the state fair and has been invited back since. In 2007 Rusty won the "Colgate Country Showdown" at the state level and placed in the top 15 nationally. Now he is actively traveling and touring.
Rusty has played in Kansas, Missouri, Las Vegas, Texas, Mississippi, New Mexico, Oklahoma, and California. He played in Mexico while on a church mission trip and in Central America while on a K-State study abroad program. Traveling with the Better Horses radio network, he has played rodeos, barrel races and horse events all over the Midwest, including at the National Finals Rodeo in Las Vegas in 2009.
Rusty has produced three albums, with more than 20,000 copies now in print. In 2009 he released "Good Morning Glory," a patriotic single and tribute to veterans that also includes a song written for legendary bull rider Lane Frost.
While Rusty is writing and performing songs for the modern country-music market, he enjoys gospel and the old-time cowboy singing as well.
"My mom and dad loved Don Williams, Conway Twitty and Merle Haggard, so we got to listen to the older style of music," Rusty said. "I know lots of songs that were popular 20 years before I was born."
During spring break, Rusty visited Nashville to select a studio to produce his new album. It happens that the producer he selected is Dolly Parton's cousin. More importantly, the producer generates high quality production and helps market the album once it is produced.
"It was awesome. I had never been exposed to that quality of professional musicians before," Rusty said.
For more information on his upcoming album, his upcoming performance schedule and more, visit rustyrierson.com.
---
Team Leads Review of USDA's Agricultural Resource Management Survey
Two faculty members are helping lead a nationwide team of researchers in a review of the USDA's Agricultural Resource Management Survey, which annually measures the financial health of farms and ranches.
Allen Featherstone, professor of agricultural economics, and Christine Wilson, assistant dean of the College of Agriculture, have teamed up with Chuck Moss, professor of food and resource economics at the University of Florida, to lead the year-long review. Their task is to review the survey and make recommendations for improvements.
"Basically when the USDA constructs income statements and balance sheets, we want to make sure that they're measuring what they should be measuring," he said.
So far, the team has found that changes to depreciation methods might need to be considered, as the survey has historically used tax depreciation which tends to overstate expenses, Featherstone said.
The team began reviewing the survey in September 2010 and expects to complete their review by this fall, Featherstone said.
---
Ag Economics, Agribusiness Degrees Offer Salary Benefits
New data available from the U.S. Census Bureau's American Community Survey permits comparisons of earnings by college graduates based on major.
Researchers at Georgetown University's Center on Education and the Workforce have collected and analyzed earnings data from the ACS. The full report can be downloaded at the Georgetown site: http://cew.georgetown.edu/whatsitworth.
The sample contains information on 171 college majors in 15 major categories. The total sample has earnings data for nearly 34 million Americans. Students receiving undergraduate degrees in business compose the largest group (25.0 percent). Students majoring in agriculture and natural resources comprise 1.6 percent of the sample. Agricultural economics majors comprise 6 percent (32,427 graduates) of the students graduating within the agriculture and natural resource category.
The unique feature of the report is the characterization of earnings' distributions by major. Instead of such frequently reported figures as average earnings of a college graduate are 84 percent higher than individuals with just a high school diploma, lifetime earnings from individual majors are reported.
For example, lifetime earnings for students majoring in engineering are $1,090,000. Education majors earn on average $241,000 over their working lifetimes. Correlated with these lifetime earnings estimates are median incomes by major. Median income for individuals with a bachelor's degree in petroleum engineering is $120,000 per year.
Median income for individuals with a bachelor's degree in counseling/ psychology, the lowest reported median income, is $29,000 per year. The income figures are for all full-time workers regardless of graduation date, and thus do not represent starting salaries.
Within the agriculture and natural resource category, the highest median income is earned by people with degrees in Food Science ($65,000). Agricultural economics graduates are tied in second place (with Forestry), with a median income of $60,000 per year. Earnings at the 25 percent (75 percent) percentile for agricultural economics graduates are $39,000 ($92,000).
This initial report suffers from many of the problems of preliminary analyses, such as failing to account for time in the workplace, current occupations, and other conditioning factors. However, these failings aside, the report provides preliminary estimates of the value of a graduate (i.e., post-B.S.) degree (40 percent salary boost), and gender and racial characteristics of agricultural economics graduates. Unfortunately, sample sizes were too small to determine income gaps due to gender and race.
On a positive note, 98 percent of the respondents with undergraduate degrees in agricultural economics are employed, tied for first among the agriculture and natural resource majors.
Although these results might persuade a high school student to focus on university studies in petroleum engineering, the report strengthens the argument for studying agricultural economics (and, by extension, agribusiness). The earnings distribution is high relative to all agriculture and natural resource fields. Median incomes also compare favorably with those reported for business majors. Employment prospects are good.
These findings just support the conclusion that 350 K-State students choosing to major in agricultural economics (and agribusiness) have already exhibited fantastic critical thinking and decision making skills!
---
Schulte Featured on Market Journal TV Program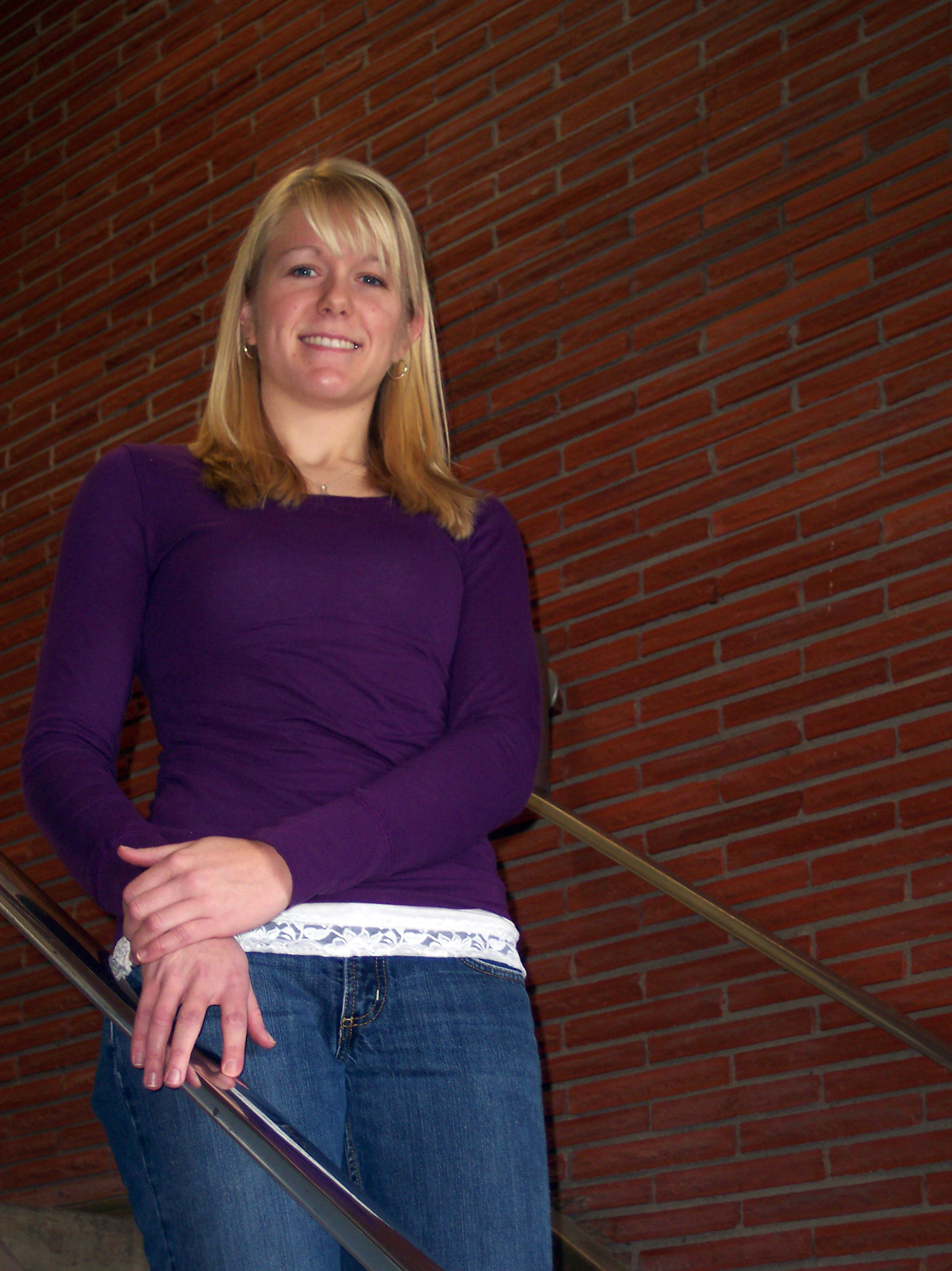 Kristen Schulte, master's student in agricultural economics, spoke with Doug Jose, host of Market Journal, about financial farm management on Friday, Apr. 15, in Lincoln, Neb. Market Journal is a television program produced for agricultural producers by the University of Nebraska-Lincoln Extension.
Schulte says producer peer groups of 8 to 10 operators is an effective method to benchmark the financial position of the farm and monitor its progress. To watch the full interview, visit http://marketjournal.unl.edu/april15 and scroll down to find Schulte's interview.
---
Department Hosts Visiting Scholar From India
Kondapi Srinivas spent the month of April collaborating with K-State faculty as a visiting scholar in the Department of Agricultural Economics.
Srinivas is a professor and principal scientist of Agricultural Economics at the National Academy of Agricultural Research Management in Rajendranagar, Hyderabad, India. His areas of expertise include rural livelihoods analysis, agricultural finance, microfinance, rural extension, agri-marketing, project evaluation and monitoring, hill farming systems and agribusiness management.
During his visit, Srinivas presented a seminar entitled "Microfinance in India."
---
Staff Members Celebrate 25 Years at K-State
Two employees from the Department of Agricultural Economics are celebrating 25 years of service at Kansas State University. Carla Kay Woodyard, senior administrative assistant, and Deana Foster, administrative assistant, have each served 25 years as employees at K-State. Woodyard and Foster were honored at a recognition ceremony Apr. 27. The program recognized employees who have reached the milestones of 5, 15, 25, 35 and 45 years of service during 2010.

Spring 2011
Graduate Program Ranked Among Top 10
Peers rank K-State's Department of Agricultural Economics among the top 10 in the nation, according to a report by the National Research Council (NRC).
Compared to about 50 U.S. programs, K-State's agricultural economics Ph.D. was ranked first in "student support and outcomes" based on factors such as Ph.D. graduate placement at academic institu- tions and time to graduation.
The NRC rankings are confirmed at graduate-school.phds.org, where K-State Agricultural Economics is listed fifth of 28 ranked schools. A 2010 report examines students' success in publishing dissertation research in professional journals using 50 years of data from 41 Ph.D.-granting agricultural economics programs. In the latest years surveyed (2001-2005), K-State scored second in the percentage of dissertations successfully published in the peer-reviewed academic press, outperforming programs at UC Berkeley, UC Davis and Maryland.
In an Oregon State University survey of 50 top agricultural economists, K-State fared best in the areas of "Agribusiness, Marketing and Industrial Organization" (ranking third) and in "Farm Management, Finance and Production' (ranking fourth).
Finally, in a study of graduate student productivity, the median journal article output of K-State graduates is similar to students graduating from Cornell and Wisconsin. The top 25 percent of students publish more than graduates from all other programs except for Maryland.
---
Students Select Schurle for Award
Bryan Schurle, professor of agricultural economics, was selected as one of two fall 2010 College of Agriculture Faculty of the Semester. Dave Nichols, professor of animal sciences and industry, received the other faculty honor. The award is given by the College of Ag Student Council. Students within clubs and organizations nominated faculty. Schurle teaches courses in principles of agricultural economics, agricultural finance and risk management.
---
MAST Course Concludes With 2nd On-campus Session
The second on-campus session of MAST (Management Analysis and Strategic Thinking) was held Feb. 22-23 at the K-State Alumni Center.
Presentations included Crop Economics by Michael Langemeier; Livestock Economics by Glynn Tonsor; Macroeconomic Trends and Asset Bubbles by Bryan Schurle; Farming in the Nearby Future by Kevin Dhuyvetter and Terry Kastens; Identification of Unique Resources by Michael Langemeier; and Identifying Resource Gaps by Vincent Amanor-Boadu.
2010-11 MAST participants:
• Adam Baldwin, Baldwin Farms, McPherson, KS
• Tanner Brown, Solomon Creek Farms, Colby, KS
• Ben Bunger, LeDi Farms, Kearney, NE
• Bill Came, Came Farms Inc., Salina, KS
• Andrew Carlson, Wood Farm Inc., Viola, KS
• Richard Golden, Golden Wheat Ranch, Lenexa, KS
• Margaret Golden-Bowker, Golden Wheat Ranch, Lake Quivira, KS
• Gennifer House, Golden Wheat Ranch, Goodland, KS
• Jonie James, Harvey County Extension Council, Newton, KS
• Kevin Keller, Ogallah, KS
• Brad Klaassen, Pine Tree Feeders, Goessel, KS
• Derik Klaassen, Pine Tree Feeders, Goessel, KS
• Martin Lager, Grinnell, KS
• Rebecca Lewis, Hawk High, Owner/Operator, Baldwin City, KS
• Rodney Lierz, Powhattan, KS
• Albert Lobmeyer, Lobmeyer Enterprises Inc., President, Leoti, KS
• John Maurer, The Commerce Trust Company, Wichita, KS
• Joel McClenahan, Langenegger Ag LLC, Newton, KS
• Austin Nokes, Nokes Hay Service, Albert, KS
• Kirby Smith, Citizens State Bank, Goessel, KS
• Jackie Springer-Chandler, Springer Family Foods & Dale Springer Farms, Neodesha, KS
• Cynthia Steeples, JC Steeples, Palco, KS
• Tina Terry, Krafft Family Farm, Glade, KS
• Lynel Unrau, Unrau Farms, Newton, KS
• Doreen Waechter, Waechter Farms, Emporia, KS
• Spencer West, Sauder West Farms Inc, Neosho Falls, KS
• David Wood, Wood Farm Inc., Solomon, KS
---
Student Studio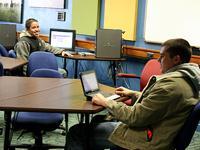 Agricultural economics and agribusiness students started the spring semester with a new computer studio made possible by a gift from an anonymous donor.
The student computer studio received a complete makeover during the holiday break, including new carpet, fresh paint, colorful acoustic panels and large dry-erase whiteboards. Students can even plug in their laptops or portable USB drives to display their projects and presentations on the 60-inch professional flatscreen monitor at the front of the room.
"It's amazing," said Katelynn Wilms, senior in agribusiness. "It creates an excellent study environment."
In addition to the cheerful colors through paint and acoustic panels, the computer studio features canvas gallery-style prints of Flint Hills scenes by photographers Dave Leiker of Emporia and Edward Sturr of Manhattan.
"We really like the pictures and the bright colors help motivate me to study even when it's dreary outside," Wilms said.
The student computer studio provides a welcoming space for studying, meetings and class projects. Students can access the departmental computer cloud wirelessly through their laptops or work on one of the desktop computer stations. They also can send projects to print on the room's network printer.
A couch and two swiveling armchairs are popular hangouts for students taking a break to study or socialize between classes. In addition, modular tables make it simple to reorganize into classroom and roundtable settings.
"We really want to say thank you," Wilms said, as the students seated next to her nodded in agreement. "This is awesome."
---
KFMA Introduces new area economists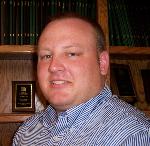 Marc Allison, South Central
Marc Allison grew up on a farm in Greenfield, Mo. His family raises crossbred beef cattle, corn, wheat, and soybeans. Allison's father farms full time and his mother is a third-grade teacher. His younger brother and sister both attend Missouri State University. He received his bachelor's degree from Missouri State University in agricultural business (Finance and Management) and master's degree from Texas A&M University in agricultural economics. His hobbies include watching sports, specifically the St. Louis Cardinals and Kansas City Chiefs, and collecting farm toys.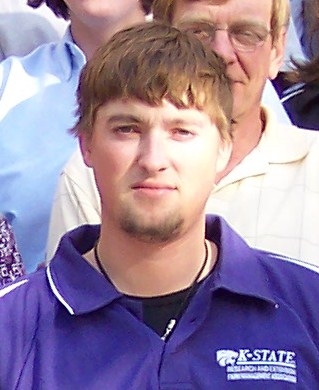 Will Feldkamp, North Central
Will Feldkamp grew up on a ranch in Sylvan Grove, Kan., on a purebred Red Angus operation. His father and mother are both K-State alumni and retired veterinarians. Feldkamp's father and brother currently farm together. Felkamp received a bachelor's degree in agribusiness from K-State in 2003. He worked for four years as the agricultural loan officer at Thunder Bank in Sylvan Grove prior to joining KFMA as an area economist. His hobbies include farming, watching hockey, hunting and playing any kind of sports.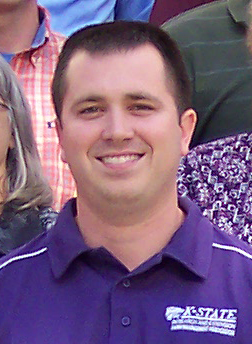 Cole Miller, South Central
Cole Miller grew up on a wheat farm in Cheney, Kan. He completed his bachelor's degree in agribusiness in 2007 and master's degree in agricultural economics in 2008, both at K-State. As a student, he worked with Michael Langemeier, professor of agricultural economics, researching cost efficiency of labor and its impact on Kansas farms. Miller worked for two years as a loan pricing analyst at US AgBank in Wichita, Kan. Miller and his wife, Jenny, live in Cheney. His hobbies include hunting, golfing, softball, basketball and spending time with family.
---
Smart Sense: Reducing Cost, Enhancing Competitiveness Through Training
Despite its importance in the knowledge economy, training is still not a strategic issue for some agriculture, agribusiness and agri-food companies. They are so focused on the bottom line that they lose sight of their top-line enhancing oppor tunities presented by investing in training and capacity development.
A recent study conducted in the Animal Health Corridor — the region bordered on the east by Columbia, Mo., the north by St. Joseph, Mo., and on the west by Manhattan, Kan. — revealed employee concerns about the rapid obsolescence of knowledge and skills and its effect on their firms' competitiveness.
The study, conducted by Vincent Amanor-Boadu, associate professor of agribusiness economics and management, showed that this rapid obsolescence of knowledge and skills is emanating from rapid introduction of new technologies, increasing customer knowledge and swiftly changing and globalizing marketplace.
According to the study's results, employees are willing to address this problem by investing time and effort, but indicated a need for financial support from their employers.
Employers may look at employee training support as investments. When made right, these investments can lead to significant reductions in costs and/or enhancements in top-line numbers.
For example, providing training in decision-making and strategic thinking can augment employees' opportunity- scoping capabilities, allowing them to discover new revenue sources or cost savings. Similarly, investing in risk prevention training, such as the Food and Drug Administration's (FDA) Employees FIRST initiative, helps food industry employees increase their food defense awareness and reduce associated remediation costs.
The Department of Agricultural Economics at K-State has a number of outreach programs to help animal and health food industry companies achieve their training objectives.
It also is working with industry stakeholders and K-State Olathe partners to develop new programs that address specific needs, from sharpening employees' financial management skills to developing competitiveness in international trade environments.
Industry stakeholders interested in discussing how they can par ticipate in these program development initiatives should contact Dr. Vincent Amanor-Boadu at vincent@ksu.edu or (785) 532-3520 for more information.
---
Commissions Fund Data System Upgrades
Data collection and handling systems at the K-MAR-105 Association and Kansas Farm Management Association are getting a major upgrade thanks to funding from three commodity commissions. The Kansas Wheat Commission and the Kansas Soybean Commission are each providing three years of funding, and the Kansas Corn Commission is providing two years of funding to transition to the KFMA relationship-based database. "The new system will allow the economists in the field to update client information and run reports without being connected to K-MAR," said Koren Elder, KFMA director of systems and programming. "They will synchronize their data once they have a connection again."
The first phase of the project is focused on replacing the whole farm analysis portion of the current system. The next phase will be focused on replacing existing data entry systems. Faculty Michael Langemeier, Bryan Schurle, and Kevin Herbel are working with Mark Dikeman and Elder to combine input from KFMA economists. The KFMA program began serving Kansas farm families in 1931. The K-MAR-105 Association was organized in 1968 to manage KFMA data. The database has been computerized at KMAR since 1973. KFMA includes 21 economists across the state working with 2,340 members and more than 3,100 farm families.
---
15 Ag Econ Students Selected as Ambassadors
• Jamie Briscoe, junior in agribusiness, Lincoln, Kan.
• Logan Britton, sophomore in agricultural economics and agricultural communications and journalism, Bartlett, Kan.
• Brock Burnick, sophomore in agricultural economics and pre-law, Mulberry, Kan.
• Jeff Cather, freshman in agribusiness, Anthony, Kan.
• Heather Gibson, junior in agribusiness, Copeland, Kan.
• Michelle Hill, sophomore in agricultural economics, Wichita, Kan.
• Shelby Hill, junior in agricultural economics, Satanta, Kan.
• Reagan Kays, freshman in agribusiness, Weir, Kan.
• Garrett Lister, junior in agricultural economics, Marysville, Kan.
• Leanne Milleret, freshman in agricultural economics, Lawrence, Kan.
• Boone Ott, junior in agribusiness, Coffeyville, Kan.
• Ashley Rector, freshman in agribusiness, Lawrence, Kan.
• Bret Schneller, freshman in agribusiness, Overland Park, Kan.
• Nate Spriggs, junior in agricultural economics, Manhattan, Kan.
• Candace Weeda, junior in agricultural economics, Creston, Ia.
---
Interdisciplinary Research Teams Study Sustainable Bioenergy
K-State's Integrating the Socioeconomic, Technical and Agricultural aspects of Renewable Bioenergy (I-STAR) program offers a unique interdisciplinary research team approach for Ph.D. research projects and is supported by funding from the National Science Foundation Integrated Graduate Education Research Traineeship (IGERT) program.
"Training graduate students in the key issues of sustainable biorefining requires they have an understanding of the role of agriculture, technology and social science in the integrated process design," said Mary Rezac, I-STAR project director, ConocoPhilips professor of sustainable energy and professor of chemical engineering at K-State.
"In this program, we will leverage our prior success at integrating students and faculty from across the supply chain in creation of core research teams to address key questions. Each team will advance the science, technology and policy of a specific technological subject," she said. I-STAR trainees and faculty collaborate on interdisciplinary bioenergy issue teams for their research projects. Each trainee on a team shares the same core faculty of his or her thesis committee to guarantee crossdisciplinary impact. The IGERT core research team is developing a new ammonia synthesis process using water, air, sunlight and biomass. Ammonia is widely used as a fertilizer and the demand will increase with dedicated energy crop production due to the world's increasing need for food. The team hopes to provide an economical ammonia production process at atmospheric pressure, without the massive use of fossil fuels characterizing the conventional process.
I-STAR trainee dissertation projects are conducted with an integrated, concurrent approach which overlaps faculty supervisory committee memberships, regular joint meetings of the teams, and student and faculty submission of dissertation chapters and publications addressing the collaborative research issues and results.
All I-STAR trainees are working on projects that integrate considerations of at least two of the three system components — agriculture, technology and social science. This integration is not achieved through traditional graduate education and is the cornerstone of preparing I-STAR trainees for success in addressing complex interdisciplinary issues of the future.
For more information on the K-State NSF I-STAR IGERT program, contact Keith Rutlin, educational programs administrator, at (785) 532-2029 or rutlin@ksu.edu, or go to http://igert.ksu.edu/home.
---
Department Welcomes Visiting Scholar from China
The Department of Agricultural Economics welcomed a visiting scholar from China at the beginning of the spring semester. Dr. Guixia Wang of Jilin Agricultural University recently began her one-year sabbatical in the department. Wang is cooperating with faculty to research livestock marketing. She is collaborating with John Crespi, Ted Shroeder and Sean Fox, all professors of agricultural economics, and Tian Xia, assistant professor of agricultural economics.
Wang earned her Ph.D. at China Agricultural University and M.S. at Shenyang Agricultural University. She holds a B.S. from Jilin Agricultural University, where she is a professor of economics and management. Wang also has been a visiting scholar at Wagenigen University in the Netherlands.
---
Ag Finance Students Analyze KFMA Data
Students in the fall Agricultural Finance class applied their newly acquired financial analysis skills with real data during a unique case study project. Lee Schulz, Ph.D. student in agricultural economics, developed a course project for his students in AGEC 513 using data from the Kansas Farm Management Association (KFMA).
"Being able to work with real financial data is invaluable in that, it's a fact of life that real-world data is very complex and it takes an incredible amount of time and effort to analyze it," Schulz said. "The process can be very difficult but it's important that the students see the reality."
Students were provided with a Profit- Link Business Analysis for a fictional case farm developed using real data from KFMA farms. Their project was to use financial analysis to determine the strengths, weaknesses and recommendations for improvement for the case farm. They summarized their recommendations in a paper. Students also relied on data fromwww.AgManager.info for benchmark comparisons and trend analysis.
"After completing the project, students should feel confident in discussing financial analysis in the context of a firm's business strategy and the broader market conditions," Schulz said. "I think the project helped prepare students for jobs in agricultural finance because many of the skills utilized are expected for many entry-level positions. Learning by doing will allow students entering the agricultural finance sector to hit the ground running after they graduate."
The project helped emphasize that students learn financial analysis most effectively by performing the analysis on actual firms, Schulz added.
"Students did a great job integrating concepts from finance, economics, business strategy, and accounting," he said. "This was evident in the student's ability to tie together the information from the several analytical tools to tell a complete story about a firm's financial condition."
---
Ag Management and Economics Graduate Fellowships Offered
State Agricultural Economics will offer new graduate fellowships next year in agricultural management and economics with emphasis on resource economics and alternative energy. The fellowships are funded by the USDA National Institute of Food and Agriculture (NIFA) National Needs Graduate Fellowship Program. Paid assistantships will be awarded to outstanding students entering the M.S. and Ph.D. programs during Fall 2011 or Fall 2012. Each will have two positions. These unique fellowships will prepare graduates to work effectively in interdisciplinary teams addressing the production of biofuels and other renewable energy from agricultural feedstocks and its interface with the environment and rural economy.
For further information contact Jeff Williams at jwilliam@ksu.edu. Jeff Peterson, associate professor, Jason Bergtold, assistant professor, and Michael Langemeier, professor, all of agricultural economics, were also instrumental in obtaining funding.
---
"Options Strategies" in Africa
KSU Option Strategies spreadsheet developed by Kevin Dhuyvetter, professor of agricultural economics, appears on the Grain SA website at www.grainsa.co.za translated into Afrikaan language. Grain SA provides strategic support to grain producers in South Africa to promote sustainable production and profitability. Dhuyvetter's spreadsheet is designed to compare alternative marketing strategies using futures and options markets. It also was the most downloaded spreadsheet from AgManager.info in 2010. Find it under the Tools tab.
---
Crespi Serves as Panelist
John Crespi, professor of agricultural economics and director of graduate studies, was a panelist in the December 2010 U.S. Department of Agriculture/ U.S. Department of Justice Joint Public Workshop on Competition Issues in the agriculture industry in Washington, D.C.
---
Barnaby Speaks on Marketing
Art Barnaby, professor of agricultural economics, presented the Risk Assessed Marketing Workshop at the Texas A&M Master Marketer Program in January. He spoke about integrated marketing/production management combining government programs, crop insurance and alternative marketing techniques.
---
Bergtold to Lead Grant Research
Jason Bergtold, assistant professor of agricultural economics, will serve as principal investigator on a grant researching carbon offsets and conservation crop production. The grant is part of the USDA's National Institute of Food and Agriculture.
The team includes co-principal investigator Jeff Peterson, associate professor of agricultural economics, Jeff Williams and Michael Langemeier, both professors of agricultural economics, and Scott Staggenborg, professor of agronomy.

Winter 2010
K-State Agricultural Economics Ph.D. Dissertation Rate Among Highest in the Nation
The decline in funding across the nation of agricultural economics graduate programs has been a topic of discussion for many years, but a recent study by K-State Agricultural Economics professors, Dr. Michael Boland and Dr. John Crespi, "What do Our Ph.D. Dissertations Tell Us about Our Profession and Our graduate Programs? A Census of Dissertations in Agricultural Economics from 1951 to 2005" is the first to offer a comprehensive study of the history and current state of the profession's highest degree.
The study shows even as nationwide the number of Ph.D.s in agricultural economics has trended downward; K-State is second in the nation in dissertation publication rates, far above the national average. Between the years 2001-2005, only 28 percent of agricultural economics dissertations were published in at least one national or regional association journal
or other select professional journals. During that same time period, K-State had a 63 percent dissertation publication rate.
"The pronounced growth of K-State's publication rate is especially important in light of the fact that the overall publication rate today for all schools (28%) is not much higher than it was in the 1950s (24%)," Boland said.
Crespi suggests the high dissertation publication rate is reflective of K-State's emphasis on high quality students.
"Our class sizes are smaller due to the high standard we require of PhD students, but it's well worth it when you see the quality research they produce," he said.
Another reason Crespi suggests for high publication rates is the specialized training the department provides to our PhD students.
"Our instructors and courses encourage the writing of papers and the submission of manuscripts to conferences. We have three or four classes in the PhD program alone where a quality paper is required. This helps in the publication process. But, most of all, we have an outstanding faculty that encourages graduate students to write excellent, publishable dissertations and guides them through the process," he said.
The research also finds although K-State's PhD students focus on a broad range of areas in their research, the most common areas are production economics, agricultural marketing and development.
Crespi believes this emphasis speaks to the strengths of our department in those core areas.
"If someone wants to focus their studies in the area of production economics, for example, I can honestly think of no better school to do that than Kansas State."
Alumna Tweets Her Way to Success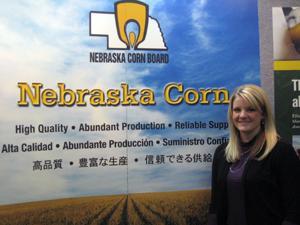 In her new position as Ag Promotion Coordinator for the Nebraska Corn Board, Kelsey Pope, M.S. '09, is responsible to stay on the cutting edge of social media and help farmers arrive there as well. Even though her main responsibility is working with Nebraska's livestock industry, she truly enjoys the interaction of social media and how she can use it to advocate for agriculture.
The growth of social media sites is unprecedented. Among the most popular are YouTube, Twitter and Facebook. Founded in February 2004, Facebook is a social website that helps people communicate more efficiently with their friends, family and coworkers. The company develops technologies that facilitate the sharing of information through social connections. Currently, Facebook has more than 350 million active users, up from 150 million active users in January 2009.
Pope is capitalizing on this growth and turning it into a full-scale effort to utilize Web 2.0 technologies to promote the Board's activities throughout Nebraska.
"When I arrived, Nebraska Corn Board already had a blog, but I've pushed for using other social media outlets to fulfill our role as educators, promoters and researchers of corn throughout Nebraska," Pope said.
Now the Board not only blogs, but is LinkedIn, regularly tweets through Twitter, and has a following on Facebook.
"We're excited for the opportunity to have Kelsey on staff," said Don Hutchens, executive director of the Nebraska Corn Board. "The livestock sector is critical to Nebraska and is the best way to add value to corn and distillers grains, which is produced by corn ethanol plants. In this position, Kelsey works on several livestock initiatives and other outreach efforts, helping to maintain and grow an important sector of our economy. By developing new avenues of communication, she also helps us to reach out to farmers in more ways, encourage communication between farmers and help explain farming and agriculture to those who are interested in food production."
Pope has also endeavored to educate producers on the value of social media for their individual businesses.
In August 2009, the Corn Farmers Coalition conducted three focus groups in Denver, Indianapolis, and New York City. The results were good, showing ninety percent of those surveyed held a positive view of farmers. It also conveyed where consumers get their information is just as important.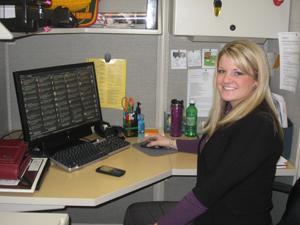 "The research shows that 95 percent of consumers believe that farmers are a trustworthy source of information about agriculture, even above doctors and professional trade organizations. So to have farmers share the facts, like our dedication to the environment and our ability to produce more corn on fewer acres, means we're more effective in helping promote agriculture," Pope said.
"People in agriculture need to be there to engage consumers, to be a credible source. By doing this, we'll make new friends. Advocates for agriculture. Consumers want to hear from farmers about where food comes from, and social media allows the best venue for farmers to reach them with the truth," she said.
With this motivation, Pope frequently presents information on how the Nebraska Corn Board is using social media and then goes a step further to help individuals set up their own blogs, Facebook profiles, or Twitter accounts.
"I'm visiting industry conferences, tradeshows, 4-H meetings, FFA events, and the state fair to share with producers how we're sharing information and encouraging them to do the same. If someone wants assistance from me afterwards, to create their own, I have my computer and smart phone there ready to help them," Pope said.
Much to her delight the power of social media has taken her message across Nebraska and into other parts of the United States and the world. Individuals from Russia, United Kingdom, France, Israel, and Japan regularly seek out information provided by the Board.
"We're just at the beginning, but social media is taking our activities and promotion of agriculture in Nebraska further than I imagined," she said.
Alumna Leads National Association of Wheat Growers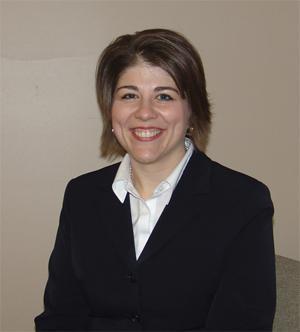 Dana Peterson will assume leadership of the National Association of Wheat Growers as chief executive officer on Jan. 20, 2010. As the Association's chief staff officer, Peterson will be responsible for implementing policy created by the NAWG Board of Directors and directing advocacy before Congress and federal agencies on topics ranging from federal farm policy to environmental regulation, biotechnology, transportation and taxes. Peterson will be responsible for all managerial aspects of the organization, as well as the activities of its affiliated nonprofit foundation and political action committee and management of a building on Capitol Hill owned by the NAWG Foundation.
Peterson came to NAWG from Kansas Wheat, where she worked on policy and membership for almost nine years. Before coming to Kansas Wheat, Peterson spent a short time on the staff of the Kansas Farm Bureau working on environmental programs.
As producer policy specialist at Kansas Wheat, Peterson has been intimately involved in key issues on the national and state levels for nearly a decade. Her experience includes participation in the last two farm bill debates; the push to increase research funding and give wheat producers access to bio-technology; and the industry's look at new uses and expanded markets for wheat and wheat by-products, including cellulosic ethanol.
During her time at Kansas Wheat, Peterson also spent significant time managing federal and state grants for producer risk management education and participating in the budgeting process for a $4 million award from the Kansas Bioscience Authority.
Peterson is a double graduate of Kansas State University, having obtained bachelor's and master's degrees in agricultural economics there.
She has been an active member of American Agri-Women through the state affiliate Kansas Agri-Women, which provided her first visits to Capitol Hill, as well as the Kansas Foundation for Agriculture in the Classroom and the Kansas Agricultural and Rural Leadership program. During college she studied the costs of federal regulation on small and medium-sized meat packing plants after traveling extensively through the Great Plains on the K-State Meats Judging Team.
Peterson was raised on a wheat farm near Smith Center, Kan., where her family produces primarily wheat, grain sorghum and cattle. Her family first homesteaded the ground two of her four brothers now farm in 1871.
Outside of the office, Peterson is active in her church and with her family, and enjoys hobbies like reading, running and gardening.
Faculty Member Presents at 7th Annual K-State Teaching Retreat
Dr. Bob Burton presented at the 7th annual K-State Teaching Retreat, "Meeting Students Where They Are".
Dr. Robert Burton shared, "Using DRA to Fund a Teaching Shop". His goal was to stimulate discussion on how undergraduate teaching shops could be analogous to productive research programs. Burton believes teaching shops have a potential to mitigate decreasing funding for undergraduate teaching.
Teaching approximately 200 students per year, Burton thinks teaching retreats allow for rejuvenation of ideas and practices.
"As a faculty member, too often we're so busy with our schedules and class content, we don't pause to think about mechanics unless we take time at a retreat like this one," Burton said.
With 26 years of teaching experience, a Burton says a teaching retreat provides an opportunity to share ideas and learn from others, something he's always willing to do.
"I want my classes to relay information in fresh and innovative ways," Burton said.
Woolverton Retires from K-State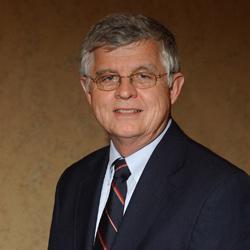 Dr. Michael Woolverton, Professor and Grain Marketing Extension Specialist retired from K-State Agricultural Economics in December after four years of service.
"It was a joy for me to end my academic career in the Kansas State University Department of Agricultural Economics. Not only was it a return to my alma mater, but it gave me the opportunity to work as a traditional agricultural economist. Most of my career was spent doing other things; the majority of time working in business school-type environments. The faculty and staff in the department, the college, and at IGP were
a pleasure to work with, but even more pleasurable for me was meeting and talking with the hundreds of farmers, ranchers, ag-bankers, and others across Kansas as I participated in various activities and traveled the State," Woolverton said.
Woolverton received his Ph.D. from the University of Missouri. After serving on the faculties of Ohio State University and Arizona State University, he became the Continental Grain Professor of Agribusiness at the American Graduate School of International Management, where he now has emeritus status. While Woolverton was Professor and Extension specialist at Kansas State University, his responsibilities included grain market analysis and outlook and international trade policy analysis.
Over his career he wrote five textbooks, the most recent of which was Agribusiness Marketing: The Management Perspective, and was the founder and long-time Managing Editor of Agribusiness: An International Journal. He was a member of the founding board of directors of the International Agribusiness Management Association, now called the International Food and Agribusiness Management Association. Woolverton was named an Association Fellow in 2003.
Woolverton's research interests included structure and performance of the grain and oilseed marketing system, overseas commodity market development, risk management in marketing and purchasing grain and oilseed commodities, agribusiness marketing management, and strategic leadership. He had extensive international experience including long-term assignments in Europe and Asia and short-term executive education programs in Europe, Eastern Europe, Southeast Asia, Central Asia, and North Africa.
Dr. Art Barnaby, professor, describes Woolverton as the quintessential gentleman and consummate professional.
"Mike will be sorely missed in the department. He brought not only academic experience, but also industry experience which is so hard to come by. Many people across the nation were attracted to his work on ethanol and how it fit into the fuel vs. food debate," Barnaby said.
Mike and his wife plan to treat the first year of retirement as a sabbatical.
"We will do some traveling in the U.S.; there is a possibility that we will go overseas on one or more short term assignments; I am currently teaching in the MAB program; and I will continue to conduct macroeconomic and agricultural outlook analysis. After this first year, we will firm up long term plans," he said.

Spring 2010
Economic Impacts of Drought-Tolerant Corn in Africa Could Have Wide-Reaching Implications
It's not unusual for researchers to try to determine the best crops to plant in a particular climate, but a K-State University agricultural economist will go a step further.
Tim Dalton, international development specialist, is working to calculate the potential economic impacts of drought-tolerant corn, also referred to as maize, in target African countries and will estimate the distribution of those benefits between poor farmers, poor consumers and the rest of society. "The data and statistics we collect on the economic impacts of drought tolerant maize will help policy makers and other stakeholders make informed decisions about the appropriate levels of investment and support needed to help the distribution of these varieties and hybrids," Dalton said.
Corn is an incredibly important food source in many African countries," he said, adding that about 50 percent of the calories consumed in some African countries come from corn-based products. In addition, about 40 percent of the area planted to maize is produced in dry land areas prone to drought without irrigation.
"With global climate change expected to increase temperatures by at least two degrees and shorten the length of the rainy season by 2030 in Southern Africa, we could see nearly a 30 percent reduction in corn production within the southern Africa region without new crop technologies. That's not very far off. It could be devastating to African farmers," he said.
The two-year research effort is funded by a $498,000 grant from the Bill and Melinda Gates Foundation. Under this grant, Dalton's research will calculate the potential impact on producers and consumers of maize developed through the Water Efficient Maize for Africa (WEMA) project led by the African Agricultural Technology Foundation in Nairobi. The research will include Kenya, Uganda, Tanzania, Mozambique and South Africa and evaluate several economic, climatic, social, technological and regulatory scenarios.
Dalton is collaborating with Rutgers University in New Jersey, scientists at the University of California-Berkeley, Wellesley College and the University of Pretoria in addition to agricultural research organizations in the five countries. He is already gathering information from small farmers he refers to as "smallholders," producing less than 12 acres of maize. Much of their production goes toward feeding their families, he said.
Arthur Capper Cooperative Center Celebrates 25 Years of Service to Cooperatives
In Kansas and across the Midwest, when most people think of a cooperative, they picture cooperative grain elevators – those tall, white "castles of the plains." Today, agricultural cooperatives are usually much more than the grain companies they began life as more than 100 years ago. Farmer co-ops have evolved, along with the farmer-members who own and govern them, and who accrue benefits based on their patronization of coops.
Farmer co-ops are now typically large, diversified agri-businesses. As such, most of them not only market their members' grain, but also provide them with fertilizer, fuel, feed and other farm inputs. Many farmer co-ops also provide agronomic services to members. It is not uncommon for these co-ops to have sales in the hundreds of millions of dollars and to employ more than 100 people.
Large or small, these co-ops are a vital part of the rural agricultural economy. Agricultural cooperatives, and co-ops in general, use a unique form of business that also has unique educational needs. For example, the principles of governance, finance and strategy must be adjusted and integrated to fit the principles underlying the cooperative business model.
The Arthur Capper Cooperative Center (ACCC, or "Center") at Kansas State University (K-State) recently celebrated 25 years of providing education and research-based information to students and to the leaders, employees and farmer-members of agricultural cooperatives and to stakeholders in other types of cooperatives.
During the past 25 years, ACCC's education programs have also evolved to help meet the needs of these modern and successful cooperative agribusinesses.
Successful public-private partnership: Bridging the gap
"The Center was established in 1984, at the request of the cooperative business community, as a public-private partnership between K-State and the Kansas Cooperative Council – the agent for all types of cooperatives in Kansas," says Dr. David Barton, professor of agricultural economics and ACCC director.
In the early 1980s, cooperative leaders felt there was a strong need for more co-op education and they wanted K-State to significantly enhance its co-op educational programs. The Council offered to raise a $1 million endowment and to provide in-kind advice and support. The Center began operations in 1985 once the minimum start-up goal of $250,000 had been raised.
Kansas cooperative leaders had the foresight to act before Kansas joined the ranks of other states which lost their co-operative education programs due to faculty retirements, budget cuts and changing priorities at universities. The public-private partnership agreement creating the ACCC was signed on June 11, 1984, and was witnessed by 14 founders, including cooperative leaders and university faculty.
ACCC marked its 25th anniversary in late 2009 at the annual Symposium and Leadership Roundtable for cooperative leaders. The silver anniversary was used as a time to celebrate and honor the spirit of the Kansas cooperative community's effort to enhance co-op education through the establishment of ACCC. Six of the original founders of the Center attended the gathering, which included current co-op leaders, university faculty and students.
Name and work honor co-op giant
The Center bears the name of Arthur Capper, a prominent figure in the history of agricultural cooperatives and Kansas, says Barton, who helped found ACCC and has served as its director since 1984. Capper was a five-term U.S. senator and leader of the farm bloc in the Senate.
Capper co-sponsored the 1922 federal Capper-Volstead Act, which clarified the antitrust status of agricultural marketing cooperatives. The law provides a limited antitrust exemption
allowing farmers to join together to market their products without violating antitrust laws. Capper was also a two-term governor of Kansas, newspaper publisher ("Topeka Daily Capital," among others) and a philanthropist (Capper Foundation for Crippled Children).
"The Center's primary goal is to help people understand the nature and role of cooperatives in our society," Barton says. "We focus first on educating students at K-State and leaders of Kansas cooperatives, but we also work with students and cooperative leaders in many other states and in some other countries.
"We are proactive in learning about issues faced by a wide range of leaders and organizations, searching for and constructing research-based educational programs to address those issues, and sharing that knowledge with a very wide audience," Barton continues. "In doing so, we promote understanding of the unique cooperative business form, including its advantages and disadvantages, and then helping cooperatives be successful.
"It is clear to me that if we didn't have co-ops, we would need to invent them."
Positioned for the future
An advisory council – comprised of cooperative leaders and university faculty – meets annually to discuss past accomplishments and set future goals for the program. This is done with an eye on the Center's mission and vision: to serve as a premier center of excellence in cooperative education and to be the first choice of those interested in cooperative education.
These expectations, in combination with the guidance and accountability built into the organizational culture, have helped the ACCC become recognized as a leading center of excellence in cooperative education. The Center's programs are now in high demand in Kansas and many other states.
"For the last 10 years, finance, strategy and governance have been the most significant issues [being focused on by the Center]," Barton says. "Now, risk management and human resource management have risen in importance for both cooperatives and their members. We share our knowledge on these critical issues with cooperative leaders in many states, at the request of educational and industry organizations in those states, through our curriculum-oriented educational programs and special assis- tance projects."
Dr. Michael Boland, professor of agricultural economics and associate director of the center, leads the student-related educational activities, conducts research and participates in many of the outreach programs.
"Cooperatives are a major employer in rural Kansas communities," Boland says. "In my class, I integrate case studies to help educate students about cooperatives. I also prepare case studies, conduct research projects and participate as an organizer and instructor in the extension oriented leadership education programs."
Three-dimensional program
ACCC's portfolio of educational programs span all three dimensions of land-grant universities – teaching, research and extension, or outreach – and focus primarily on two audiences: students and cooperative leaders.
Programs for students include scholarships, internships, cooperative-study tours, development of case studies, development of a textbook on cooperatives, integration of cooperative knowledge into university courses, and supervision of graduate student's writing theses on cooperative topics. Programs for co-op leaders include a symposium, CEO roundtable and cooperative marketing leader roundtable, all of which are held annually. It also facilitates board retreats, financial planning projects, one-day seminars on governance, finance and strategic thinking, and other special projects addressing current issues.
An on-going challenge will be the retention and recruitment of faculty to lead, develop and deliver cutting-edge programs. The current director, David Barton, is approaching normal retirement age and says he expects to hand over the leadership reins to a successor in the near future. Boland, professor in agricultural economics and the associate director, is expected to be his successor.
The hope is that additional faculty can be hired to participate in the educational programs of the center as current faculty retire or leave, even though budget pressures will make this a challenge. A development campaign is currently underway to enhance the endowment fund and to create distinguished faculty positions in an effort to recruit and retain faculty.
Sources of success
The ACCC's 25th anniversary celebration event provided information about why, and how, the Center was organized, who was involved and what it has accomplished.
At the event, Barton said there are five key sources of the Center's past and future success:
• First, people make the difference. Money was, and is, important, but much more important is the advice and involvement of leaders in the cooperative community.
• Second, the vision of the founders and their passion to see it achieved are critical.
• Third, partnerships and trusting relationships are essential. The written memorandum of understanding laid the foundation by promising service from the Center to the cooperative community, assuring autonomy to be creative and independent, and establishing a system of accountability.
• Fourth, to achieve a challenging vision and mission requires more than people, vision and partnerships. It also requires resources. The original endowment goal of $1 million was achieved in 2002 and the current endowment stands at $1.7 million. An ambitious development campaign is currently under way. In addition, monetary and non-monetary resources have been and will need to be provided by numerous partners.
• Fifth, all parties have expressed gratitude for what has been accomplished and agree the Center has been, and continues to be, good for K-State and for the cooperative community."
For more information about the Arthur Capper Cooperative Center, go to www.accc.ksu.edu.
KFMA Improves Management Decisions
When I sat down next to Daryl Roney prior to a recent board meeting of the North Central Kansas Farm Management Association, he seemed to appreciate my interest in his involvement with the KFMA. On the contrary, as he sipped his coffee and greeted fellow board members, he readily shared his thoughts on the benefits the KFMA program creates.
"As an ag banker who works with KFMA members, I can share how appreciative I am of the KFMA," Roney said. "Our customers, who choose to be members, are able to receive timely information on many aspects of their businesses, which helps them make better decisions as managers."
The KFMA, one of the largest farm management programs in the U.S., works cooperatively with farm families to provide members with production and financial management information for use in decision making. For twenty five years Roney, President of UMB Bank in Abilene, Kansas, has served on the North Central KFMA board, most of those years holding the position of board treasurer.
When a client first comes into the bank, Roney is able to identify KFMA members quickly, "They come in and can show their businesses are well-managed and budgeted. Their operations tend to run more smoothly because there's research behind their decisions and they plan thoroughly for the future."
KFMA members work with individual economists through on-farm visits to complete whole-farm analysis, enterprise analysis, and other educational programs. Association Economists assist producers in developing sound farm accounting systems, comparing performance with similar farms, marketing and asset investment strategies and tax planning and preparation.
Roney most appreciates the relationships that build over time between producers and the field economists. "Over time KFMA members operate more efficiently. Typically you see two producers with simi- lar enterprises and one could have a much lower cost per acre because he has a field economist who analyzes his numbers and helps identify business strengths and weaknesses,
as compared to the other who wouldn't understand where his operation sits financially."
The KFMA program helps create better managers on the farm, and better the farmer, the healthier the customer. It's not only bankers who appreciate the KFMA program, nearly 3000 producers across the state share in the benefits available through KFMA membership.
Larry Karl has been a KFMA member since the late 70s and partners with his brother in a diversified crop and livestock operation.
"My membership in the KFMA means I'm able to compare my farm to other similar farms in the area, which gives me a better understanding of our operation, and a complete financial analysis allows us to make good business decisions," Karl said.
Working with Dave Rempe, his KFMA field economist, Karl says the required year-end inventory is an activity which yields his farm great benefits.
"Farming is an opportunity that a lot of people don't understand completely. It's about expanding or diversifying, making the most of your business and with the analytical point of view the KFMA program provides, you're able to have foresight to see the opportunities that come to light. That's part of the reason we're involved with KFMA," Karl said.
Looking back over the years as a KFMA member Karl likens the relationships to the one he shares with his brother as business partners.
"We both have different skills to a certain degree, but the openness to accept other ideas than our own has been our greatest asset over the years," Karl explained. "That's part of where the KFMA fits into our operation as well, they give you information that expands your thinking and provides other points of view."
For more information on the Kansas Farm Management Association visit www.agmanager.info/kfma.
Alumnus, Lee Borck, Receives Feeding Operation Award
The 2009 Beef Industry Vision Award, sponsored by Micro Beef Technologies, Amarillo, T.X., recognizes individuals, businesses and organizations in the cattle industry that have incorporated innovation into their operation in an effort to enhance not only their business, but also the industry as a whole. The award honors winners in all segments of the beef industry: cow/calf operation, feeding operation, livestock market, packer/ processor and retail. Nominees were evaluated on the basis of effective use of technology, impact on production costs, ingenuity of implementation, innovative marketing, impact on the industry and optimum resource management. Lee Borck is president of Innovative Livestock Services and chairman of the board of the Beef Marketing Group cooperative, which represents one of the most significant and unique feeding groups in the U.S.
Borck conceived the business model, encompassing 15 independent feed yards located in Kansas and Nebraska. He has developed an approach to meeting customer needs through alignment between the producer and the meat case. He is an active member of the Kansas Livestock Association and served as president in 1992. He has served on the NCBA board, the CBB and was president of Cattle-Fax in 1994. Lee also has provided leadership for his alma mater, Kansas State University, and in December 2007 received the KSU Medal of Excellence, the university's highest honor. Borck is forward-thinking in all aspects of life and has been quoted as saying, "There is a reason the rear-view mirror is so small and the windshield is so big."
Mary Winnie Honored as a K-State Classified Employee of the Year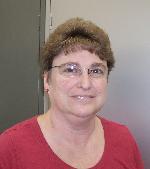 Mary Winnie, administrative specialist, has been named a 2009 K-State Classified Employee of the Year. The award honors her dedicated service during 2009, but any member of the faculty will agree it's an award she could have received during any time throughout her tenure in the department.
"Mary is a wonderful team player and committed to the mission of the Department and the university," Dr. Kevin Dhuyvetter said. "Her attention to detail has contributed significantly to enhancing the quality of my own professional activities here at K-State, as I believe has for my colleagues in extension and teaching. She is extremely deserving of this award and I'm very proud of her."
A one year guarantee was the request Barry Flinchbaugh, professor emeritus, made when he hired Mary Winnie to work as an administrative assistant in the Department of Agricultural Economics.
"Twenty three years later, we still laugh at how slowly that year is passing," Winnie shared. In those 23 years, business practices have certainly transformed.
"The biggest change I've experienced in my day-to-day assignments has dealt with computer technology. Long gone are the days of typing memos and carbon copies. Now many of the professors do their own work, instead of depending on a secretary," she said.
As administrative specialist, Winnie is assigned to several faculty members while overseeing office staff and student workers. It's this interaction with people that has made her job rewarding.
"I always come back to working for the faculty and students of the department. The relationships built after so many years become very meaningful," Winnie shared.
Western Agricultural Economics Association Names Kay Albright Outstanding Senior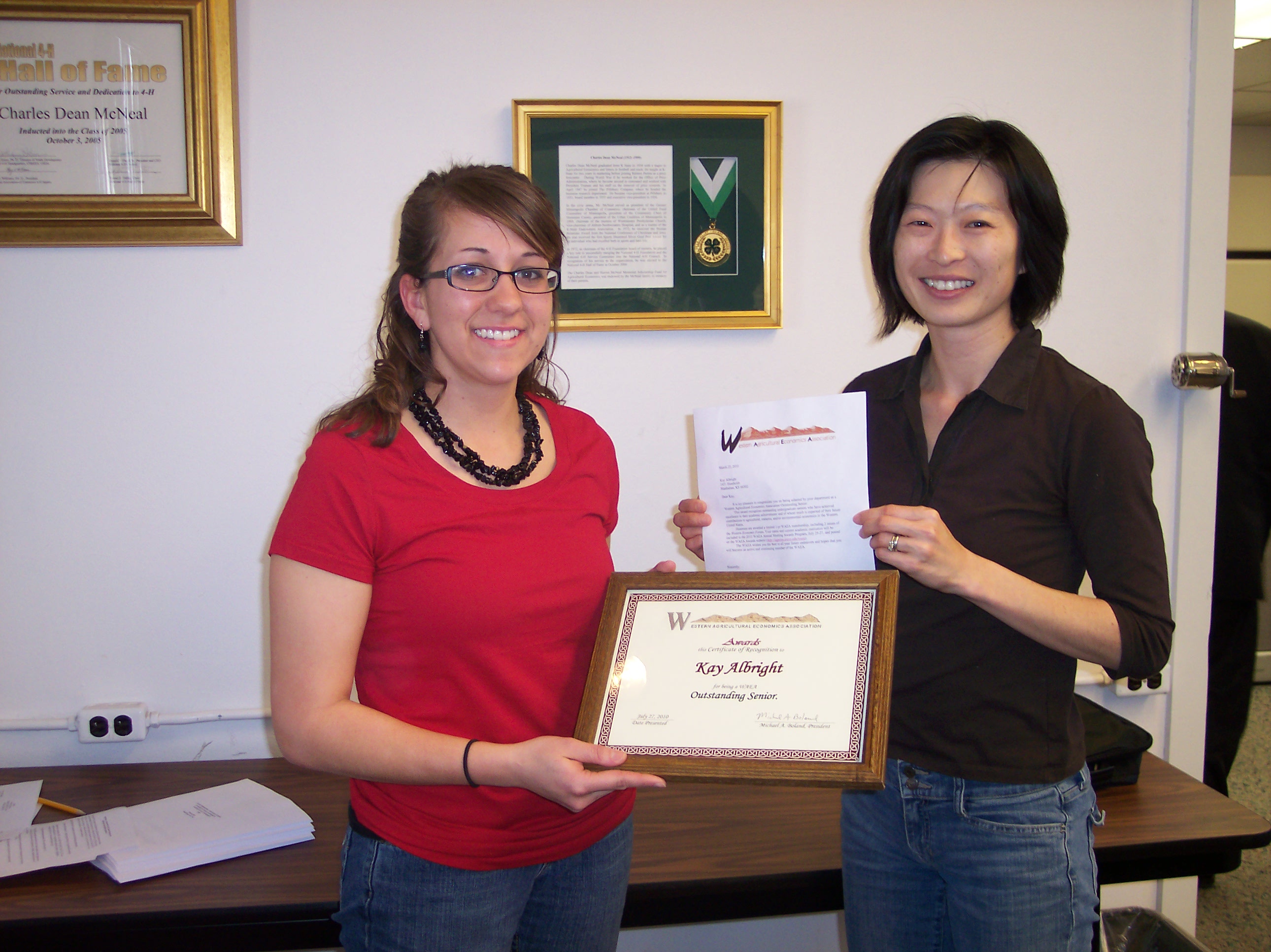 Each year the Western Agricultural Economics Association selects undergraduate seniors from across the nation who have achieved excellence in their academic achievements and of whom much is expected of their future contributions to agricultural, resource, and/or environmental economics.
This year the department is pleased to announce that Kay Albright, from Delia, Kansas, is the recipient of this national honor. Kay already displays great promise by maintaining a high GPA and being actively involved in College and Department activities. Kay is also pursuing her master's degree while finishing her bachelor's degree through the Four Plus One program.
Craig Smith Wins Research Poster Competition
Craig Smith, Ph.D. student, was one of two K-State students awarded a $500.00 scholarship for his poster at the Capitol Graduate Research Summit on March 25 in Topeka.
Craig's poster, entitled "Using Watershed Manager to Cost-Effectively Target Cropland Best Management Practices," was one of ten posters from K-State at the summit. The ten participants were selected earlier this semester from approximately 70 entrants at the K-State research forum.
Craig's co-authors were his major professor, Dr. Jeff Williams, Josh Roe, and Dr. John Leatherman.
Extension Livestock Specialist Returns to Join Faculty at Alma Mater
Glynn Tonsor, assistant professor and extension livestock specialist, who arrived on the K-State campus at the beginning of April, is already making a positive impact on department research and Extension activities.
"I just wrapped up my second radio interview with Eric Atkinson on Agriculture Today. I've joined discussions with several faculty members on some developing grant project proposals, and I continue to transition the active projects and articles I began in Michigan to Kansas," Tonsor said.
As he settles in to the department, Tonsor's goal remains to conduct applied research throughout the livestock marketing system.
"I want to get my research results to relevant policymakers and industry members nationally and regionally, especially in the areas of food safety, animal welfare and well being, and meat and livestock price analysis," he said.
Tonsor arrived ready to jump into work and agreed to offer two presentations at the department's Risk and Profit Conference in August.
"I'm on the slate for the livestock outlook talk and will give another about the economics of animal welfare," he said. "Mostly, I'm looking forward to meeting industry professionals and connecting them to meaningful information for their businesses."
In addition to conferences, Tonsor plans on using resources like www.agmanager.info and radio interviews to help him reach as many Kansans as possible on a regular basis.
Tonsor returns to Manhattan after several years on the faculty of Michigan State.
Since completing his doctoral work at K-State, Tonsor said the new downtown development and housing expansion along Scenic Drive are the biggest changes in Manhattan, but effects of budget cuts and retirements are also a noticable transformation within the department.
"While Manhattan has grown, the department has had a reduction in resources in particular compared to when I started my Ph.D. work. There are half a dozen less faculty on campus that would have interplayed in my position," he said.
However, Coming to Kansas from Michigan, especially with its economically, hard-hit areas like Detroit, makes establishing a new home at K-State avantageous.
"Riley County has fared better than many of others in the U.S., plus it's hard to beat working at your alma mater. K-State has a very positive future and I'm happy to be apart of it," he added.
Students and co-op leaders reap major benefits from program
Jeff Bechard was the first ACCC co-op student intern. He completed his internship at Farmway Co-op in Beloit, Kan., and is now president of AgMark LLC, a grain marketing company in Beloit owned by several co-ops, including Farmway Co-op.
"While at K-State, I worked for Dr. Barton and took his class on ag cooperatives," Bechard says. "I learned a lot about cooperatives thanks to him. I appreciate being able to attend the center's high-quality educational programs, such as the CEO Roundtable for Cooperative Managers. Also, the generous scholarships provided to college students are another terrific benefit." The ACCC has awarded $314,700 in scholarships on behalf of the cooperative community since 1985.
Ashley Guenther, a senior majoring in ag communications and journalism and ag economics, is one of the students benefiting from ACCC scholarships and a co-op internship. She received a CHS Foundation University Scholarship in 2008 and the Otis and Mary Lee Molz Cooperative Scholarship in 2009.
"The Molzes are well-known, respected leaders in the state, national and international co-op community," Barton said. "Now, they're encouraging the next generation to plan a future with cooperatives. They established their annual scholarship in 2005 and actively participate in the scholarship interview and selection process."
"Having Mr. and Mrs. Molz involved in the interview process made receiving this scholarship more valuable to me," Guenther says. "I was able to openly share my career passions and lifetime goals and visit with two amazing stewards of the cooperative education community. My hope is to work with agriculturalists in third-world countries, as the Molzes have done. I was very impressed by their care and concern for me as a student and as a future leader in agriculture."
Last summer, Guenther interned at CHS Inc., a Fortune 500 company and the largest regional agricultural cooperative in the country, owned by U.S. local agricultural cooperatives and agricultural producers.
"During my summer at CHS Inc. in Minnesota, I split my time between the marketing communications group and the CHS Foundation," Guenther says.
As part of her duties, she helped with the filming of a tribute to the Arthur Capper Cooperative Center and the educational partnership with CHS, shown at CHS's annual meeting.
Terry Kohler, general manager of Farmers Cooperative Elevator in Cheney, Kan., became directly involved with the ACCC while serving on the Kansas Cooperative Council (KCC) board. When he became board chairman of KCC, he also became chairman of the 15-member ACCC Advisory Council. After leaving the KCC board, he continued as a member of the advisory council and also became chair of the KCC's Development Campaign to increase the financial resources in the endowment supporting the ACCC.
Kohler is a strong supporter of education for cooperative leaders, noting that the KCC, with assistance from the ACCC, offers the Director Development Program, a four-course leadership education program. The board of directors at his cooperative requires all new directors to complete the courses during their first three-year terms on the board.
"The Center has been very important in the education of cooperative leaders in dealing with timely issues and subjects," Kohler said.
"I have especially appreciated the annual Symposium on Cooperative Issues targeted at Kansas co-op leaders, and the special assistance projects the center offers to individual co-ops to improve their financial planning, such as income distribution and equity management strategies."

Winter 2009
Ag Econ Alumnus Wins Rhodes Scholarship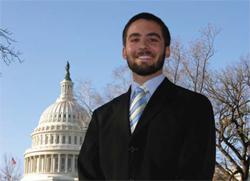 Vincent Hofer, recently selected Rhodes Scholar, will soon join the ranks of former President Bill Clinton and Former U.S. Poet Laureate Robert Penn Warren. Hofer, '08, K-State's eighth Rhodes Scholar winner since 1986 and Ag Econ's second, knows being named a Rhodes Scholar is a life-changing event.
"Being selected as a Rhodes Scholar is an unbelievable opportunity, as well as an incredible challenge. Minutes after the announcement that I was selected, the committee challenged me to 'go out and make a difference in the world.' U.S. Senators, world-renowned researchers, composers, CEOs of major corporations, a President of the United States and many more fall in the pile of Rhodes Scholars, so I'll join a network of individuals who have accomplished amazing things throughout their lives," Hofer said.
James Hohenbary, assistant dean for nationally competitive scholarhips, is convinced Vincent will make excellent use of this opportunity.
"The Rhodes will give Vincent the chance to pursue Latin American studies and Development Studies at Oxford University, one of the top universities in the world," said Hohenbary. "Not only was Vincent an outstanding student and leader in his career at K-State, he has a great work ethic, intense intellectual curiosity, and a deep concern for the welfare of others. I am thrilled to see him recognized in this way."
Hofer approaches his time at Oxford with great expectation, but without a sense of naiveté.
"I've already had a chance to meet with several former Rhodes Scholars over the past few weeks and heard some amazing stories of their time at England. Oxford is an epicenter of intellectual thought on a wide range of topics, and I really look forward to meeting individuals with similar interests and career ambitions. Nevertheless, from traveling and living abroad before, I realize there will be a cultural-transition period that will prove testing, but I look forward to the challenges and obstacles that await me," he said.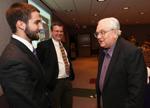 During these next few months, Hofer will continue to work for U.S. Senator Sam Brownback in Washington, D.C., as a legislative correspondent. After completing graduate studies at Oxford, Hofer plans to pursue a career in international development.
When asked why he believes he was selected, Vincent humbly admits he'll never know for certain, but understands the competition was tough.
"The pool selected for interviews at the district level is always top-notch, and I honestly didn't feel I stood much of a chance after hearing some of the other candidates' stories and accomplishments. However, I do know the guidance and advice I received from K-State faculty and staff during my college tenure, and the weeks leading up to the interview, set me up for success in the competition. My unique degree (international agribusiness), studies abroad, internships, and leadership experiences were items the committee found particularly interesting and fitting for Oxford," he said.
Former Rhodes Scholars from Kansas Sate University
2009 – Vincent Hofer, agribusiness, Franklin
2003 – Ben Champion, chemistry, Olathe
1998 – Jonathan Winkler, math, physics, and English, Wichita
1991 – Kristy Parker, history, Valley Center
1990 – Mary E. Hale, history and speech, Topeka; Janelle B. Larson, animal sciences and industry and social sciences, Hiawatha
1987 – Kelly Welch, agricultural economics and economics, Moran
1986 – Virgil Wiebe, political science, geography, and pre-law, Garden City
1979 – Ann K. Jorns, foods and nutrition science, pre-med, Manhattan
1978 – Elaine C. Hefty, microbiology, Valley Falls
1974 – Roger D. Sorrell, anthropology and history, Garden City
1937 – Horton M. Laude, agronomy, Manhattan
1928 – Paul E. Pfuetze, general sciences, Manhattan
Former Rhodes Scholar Winner Shares Lessons Learned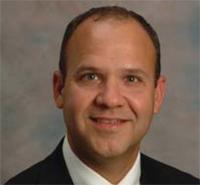 As a Rhodes Scholar himself, Kelly Welch knows the journey ahead of Vincent is one he will recall with great fondness.
"Those first few weeks after the winners are announced are tremendous. But after all the euphoria and the accolades have subsided, when he realizes he has to wait for the adventure to start, that's when I'd like to talk with him," Welch shared.
Speaking with wisdom from experience, Welch alludes to a special bond all Rhodes Scholars share as he passes on his well-wishes to Vincent.
Much like Vincent, Welch was an active leader and excellent student during his tenure at K-State. His faculty advisors, Dr. Bryan Schurle and then Associate Dean, Dr. David Mugler, encouraged him to apply for nationwide scholarships.
"I spent a lot of time in Dr. Mugler's office, and between him and Dr. Schurle they convinced me to try for some of the scholarships available. The Rhodes was one I had never even heard of. I applied for the Truman my sophomore year and didn't win. Then I applied for the Marshall and Rhodes at the same time. There are so many talented individuals out there, and there is a lot of chance in it. I know the competition is so much more fierce now. I'm so thankful that I didn't have to compete with Vincent," he added.
As a former Rhodes Scholar, Welch has been asked to serve on several selection committees. As someone reviewing the applicants, Welch shares they look for individuals who are willing to "fight the world's fight".
"There are innumerous ways to fight the fight, but it's in the way an individual chooses to fight the fight, to share his or her passion that distinguishes the applicants. It encompasses intellectual ability and demonstrated force of character exemplified in what they do. Many take that to mean pursuing politics, but you can pursue this is so many different areas," he said.
Of his own time at Oxford, Welch remembers plenty of opportunities for growth and personal development.
"Oxford is a different world. There's no way to predict it, and I wasn't ready for it. It was a lot of fun. The history, tradition and a strongly different culture took awhile to learn to love, but I made enduring friendships that have followed me through life," he said.
Welch recalls arriving on campus and quickly learning of a stark contrast between the culture in England and that of the Midwest.
"I walked up to some peers and introduced myself. I remember being greeted by cold, blank stares. It wasn't until later that I learned in England you are introduced to people by others, not yourself. Vincent will learn to love this part of the culture, so different from our own, just as I did," Welch said.
There to pursue graduate studies, Welch chose to study philosophy, politics, and economics.
"At K-State, I fell in love with agricultural economics and later macroeconomics. Because I was a double major, most of my time was focused on these two subjects. When I got to Oxford I wanted to expand beyond what I had traditionally pursued," he explained.
After returning from Oxford in 1989, Welch took a job as a management consultant in Washington, D.C., then moved to the Federal Reserve Bank in Kansas City. Soon thereafter he decided to pursue his Ph.D. in Finance at the University of Chicago, then served on the faculty at K-State and USC. He now calls the University of Kansas his home.
"The exposure to different cultures was a broadening experience I was eager for. But, I knew I wanted to return to Kansas and I was fortunate the opportunities came along to do so."
For Vincent, just starting his journey, Welch advises him to be excited for it.
"Enjoy it, the time one has for such opportunities is limited. I'm not one who wishes I was back there now, but I do cherish the memories. Now, all Vincent has to do is figure out how to fill the time between now and September when the real adventure begins."
K-State Ag Econ Professor Recognized as One of the Best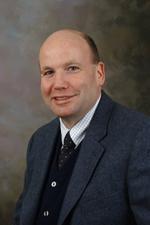 Michael Boland, a professor of agricultural economics at Kansas State University, is a 2008 regional winner in the U.S. Department of Agriculture's National Awards Program for Excellence in College and University Teaching in the Food and Agricultural Sciences.
The awards program recognizes a select group of college and university teachers who excel at teaching, make a positive impact on student learning, and influence other teachers by example. The program also seeks to focus national attention on the teaching role as fundamental to the development of the scientific and professional expertise essential to the future growth and progress of the nation's food and agricultural system.
Two national winners of the honor were selected, while Boland was one of six regional winners.
A K-State faculty member since 1996, Boland specializes in agribusiness management and teaches both graduate and undergraduate courses in agribusiness strategy and an international agribusiness course in conjunction with a study tour.
Boland has been recognized for his teaching nationally, by the university and by his college. His honors include serving as co-chair in 2003-04 of the National Food and Agribusiness Management Education Commission, which was created by the Department of Agriculture to conduct a national study on undergraduate and graduate agribusiness programs and recommend future curriculum areas. He is now serving as chair of the International Agribusiness Task Force, which has been funded by the Department of Agriculture to analyze ways of integrating international competitiveness in undergraduate programs.
Boland was named K-State's 2005-2006 Coffman Chair for University Distinguished Teaching Scholars; received the David J. Mugler Outstanding Teaching Award from the K-State College of Agriculture in 2003; and was the recipient of a K-State Presidential Award for Excellence in Undergraduate Teaching in 2001.
He has taught or lectured in more than 30 countries across the world and has led five international agribusiness study tours in Central and South America and in Australia and New Zealand.
At K-State, Boland also serves as associate director of the Arthur Capper Cooperative Center and has co-authored more than 20 case studies on cooperatives.
Boland earned a bachelor's in business administration from the University of St. Thomas, where he graduated cum laude. He earned a master's in agricultural education from the University of Minnesota at St. Paul, and a master's and a doctorate in agricultural economics from Purdue University.
Emeritus Faculty & Friends Scholarship Fund
Agricultural Economics emeritus faculty & friends searching for opportunities to give back to the University, the profession, and the department that has provided substantial benefits to each of us professionally and personally now have a home. There is considerable financial need for graduate student support to continue the success of the department in recruiting and preparing high quality graduate students for leadership roles in agriculture.
The Scholarship Fund will support department research and honor outstanding domestic graduate students or prospective graduate students in Agricultural Economics at KSU whose graduate programs benefit the Kansas agricultural economy.
Program emphasis changes over time requiring new ideas and sources of funding, but the results never change. Through this fund emeritus faculty and friends have an opportunity to help ensure the success of outstanding students in agricultural economics, and the University's positive impact on Kansas agriculture.
The Fund successfully opened with almost $100,000.
It is organized to be open ended and will continue to be open to all future gifts. It is the wishes of the Emeritus Faculty and Friends of the Department that this fund should develop into a significant amount. Therefore, a goal of $250,000 has been set initially to be raised in the next four years.
For more information or to contribute please contact Orlan Buller, emeritus professor, obuller@ksu.edu or 785.539.4640; or Kim Schirer, director of development KIMS@found.ksu.edu or 785.532.7517
www.found.ksu.edu

Summer 2009
2009 Risk & Profit Conference Offers Financial Clarity for Producers
In the midst of maddening financial uncertainty, gathering pertinent, reliable economic information is one of the best ways to prepare for future business decisions. This is the goal of the 14th annual Department of Agricultural Economics Risk & Profit Conference scheduled for August 20-21, 2009 on the K-State campus at the Alumni Center.
As the conference theme "Economics: Macro, Micro, Maddening" suggests, the focus of the conference will cover an array of contemporary economic issues and how they relate to agriculture in Kansas, the nation, and the world. The first of three keynote speakers, Dr. Allen Featherstone, will open the conference Thursday with a talk entitled, "Impacts of the Financial Market Crisis on the Agriculture Sector". This presentation will be a broad overview of how the current economic environment affects business financial bottom-lines.
According to Rich Llewelyn, conference coordinator, Risk and Profit gives participants the chance to interact with a wide-range of department faculty while getting up-to-date knowledge during the breakout sessions. This year's conference features twenty new breakout sessions dealing with farm management, technology, marketing, and policy issues, in addition to featuring more livestock topics than in previous years. Sessions will take place in the afternoon Thursday, with an evening speaker following. A trade show of displays and information by vendors specializing in goods and services for producers and agribusinesses will also be available in the lobby concourse between sessions. Friday morning, after breakfast, the general session will feature Dr. James Mintert who will share his Livestock Outlook, and Dr. Mike Woolverton who will offer his Grain Outlook.
"One of the highlights I'm looking forward to is a keynote address, Friday afternoon, by our new University President, Dr. Kirk Schulz," said Llewelyn. "He's going to give an overview of his vision for K-State's future as a land-grant university. It will also give participants an idea of how he is going to manage within the midst of these tight economic times. He also desires to make it a time to interact with participants, so I hope people bring their K-State thoughts and questions."
Registration is now open for Risk and Profit. An early bird special is available at the price of $205.00 for the first person and $185.00 for each additional person on the same registration until August 11. After the eleventh, the price for the conference is $230.00 for each registration. Hotel accommodation information and other conference details are available online at www.agmanager.info or by calling Rich Llewellyn at 785.532.1504.
K-State's Presidential Award Recognizes Ag Econ Faculty Member for Excellence in Teaching
Six Kansas State University faculty members received a 2009 Presidential Award for their compassion, dedication and creativity as teachers, advisers or admin- istrators. Among those receiving the Presidential Awards for Undergraduate Teaching Excellence was Joseph Arata, assistant professor of agricultural economics.
Arata teaches three undergraduate courses in agricultural economics and is known to students as "Jumpin' Joe" for his enthusiastic and comedic teaching style. As a former Wall Street economist and trader on the stock exchange, Arata relates real-world knowledge to benefit his students.
"I employ a variety of active learning strategies that will engage students in current economic problems while encouraging them to employ their critical thinking skills to analyze and evaluate these problems," Arata said.
Recent agricultural economics graduate Andy Stickle took Futures Trading with Arata.
"I not only enjoyed Dr. Arata's class, but learned a lot. His one of a kind teaching style and upbeat attitude made learning fun. His ability to keep us focused helped me understand the material in a real-life way," Stickle said.
Now a farmer near Lincoln, Kansas, Jason Coover remembers Arata's classes with fondness.
"His personality made it so much more entertaining than a regular lecture class. He'd tell stories about growing up in Brooklyn and how he ended up in Vietnam, I don't know if they were true, but they sure made me want to come to class," Coover said.
Though Coover insisted it wasn't just all storytelling. The information he received in class, especially Futures Trading, he uses daily on the farm.
Prior to joining K-State in 1996, Arata was vice president at Merrill Lynch Capital Markets where he managed the risk level and the finance structure for commodity inventories. He has a bachelor's in economics and mathematics from St. Peters College and a Ph.D. in agricultural economics from K-State.
"The Presidential Awards acknowledge that the creativity, dedication and excellence of its faculty members are what make a university great," said Jon Wefald, K-State president. The awards, which include a $2,500 honorarium and plaque, are sponsored by the K-State president's office and Curtin Property Co.
Insurance Workshop Provides Answers to Current Industry Issues
The phone ringing in Beth Deters' office at Southwind Crop Insurance in Seneca, Kansas has most recently been customers wondering about how the harvest price of wheat is situated.
"The only reason that it's an issue is that the harvest price is significantly lower and will require a smaller yield loss to trigger a claim. They want to understand what's going on," Deters said.
Working as a crop insurance agent for nine years, Deters places special emphasis on good customer service by staying on top of current issues and trends.
"I want to keep my skills updated so I read crop insurance magazines, farm magazines and make sure I don't miss company update meetings," she added.
Another avenue of education she enlists is attending the K-State Insurance Workshop each year. This one-day workshop helps crop insurance agents, agricultural lenders, farmers, ranchers, and other financial consultants provide better risk management information and advice to their clients or apply to their farm-ranch.
"I first heard about the conference shortly after I was licensed to sell insurance, but at the time I worked with a company that didn't see value in that type of continued training. When I switched jobs, that changed, and I haven't missed a conference now in four years."
This year, as the Insurance Workshop approaches, Deters is bringing her questions and interests in understanding the costs of inputs versus the outcome in price, as well as wanting more knowledge of where the new Obama administration is going to take the crop insurance industry.
"I'm also interested in how the new FSA farm programs, SURE and ACRE, are working. I'm probably more concerned than some with the crop insurance because it's my main source of income, and we farm, so changes to it could drastically affect me personally," Deters said.
Dr. Art Barnaby, extension specialist in risk management and presenter at the Workshop, said ACRE and SURE will be a hot topic to many agents.
"People are interested in the interaction of the SURE and ACRE with the crop insurance decision. How much of the new farm program is a compliment and how much is a competitor with crop insurance? They also want to know how to explain the difference to farmers who may think the new program will allow them cut their crop insurance coverage," Barnaby said.
For agents like Deters, who want to provide the best service, Barnaby sees the Workshop as an important component to their continued education.
"To effectively sell insurance it is helpful for agents to understand the farm program so they can educate farmers on how insurance is part of the total plan. It also provides an update on current public policy – a policy geared to cutting crop insurance programs while providing a new free disaster aid program," Barnaby said.
This year's K-State Insurance Workshop will be held at four locations: Brush, Colorado (November 10); Grand Island, Nebraska (November 11); Salina, Kansas (November 12); and Enid, Oklahoma (November 13). For more information about the workshop or to register please visit www.agmanager.info.
New Cattle and Crop Spraying Web Dashboards Make Information Accessible
For many, the internet provides entertainment, connections with loved ones, and facilitates business transactions. It also provides access to practical research provided by faculty in the Department of Agricultural Economics to the more than 42,000 people who visit agmanager.info each month. Now, web dashboards make it easier to translate some of the decision-tools they find there into better business strategy.
Two web dashboards, "Economics of Crop Spraying" and "Cattle Buy/Sell" have been created by Dr. Kevin Dhuyvetter, extension specialist.
"We believe that decision tools play a huge role in helping producers, lenders, consultants, and others make informed decisions," explained Dhuyvetter.
The "Cattle Buy/Sell" decision tool was originally created because of a producer need brought to our attention at a K-State annual conference.
"The producer had developed a "grid" on paper that he would take to the sale barn when buying calves. A county agent asked me if something like that could be made into a spreadsheet and out of that conversation 'Cattle Buy/Sell' was developed," Dhuyvetter said.
According to Dhuyvetter, although the spreadsheet has been available for some time, the web-dashboard will allow people without Excel on their computers or knowledge of how to use spreadsheets access to the information.
"We wanted to make the spreadsheets as accessible for all of our clientele," he said.
The purpose for "Cattle Buy/Sell" is provide a tool to calculate the maximum price that can be paid for calves or feeders given an expected selling price and cost of gain. Additionally, it also calculates the breakeven selling price needed given a purchase price and an estimated cost of gain. The results are based on inputs selected by the producer. The tool automatically recalculates every time an additional input is entered.
Dhuyvetter developed the "Economics of Spraying Crops" along with Dr. Doug Jardine, Extension Specialist in Plant Pathology.
"When the threat of soybean rust started becoming a concern in Kansas we developed a spreadsheet so producers could evaluate whether or not it made economic sense to spray," Dhuyvetter explained. "While soybean rust was the disease that spurred us to develop the tool, the web dashboard goes beyond soybeans to include the economics of spraying any type of crop."
Feedback from users, will determine if more web dashboard decision tools are developed in the future Dhuyvetter said. It is important to note that some decision tools cannot be converted into the dashboard form.
"Some decision tools require many more inputs and are more complex, and thus do not lend themselves to this type of format. But we look forward to providing what we can," he said.
Arthur Capper Cooperative Center To Celebrate Silver Anniversary
The Arthur Capper Cooperative Center (ACCC) is celebrating twenty-five years of providing high quality education programs.
Dr. David Barton, director of the ACCC, is looking forward to celebrating the positive affects the ACCC has had on the cooperative industry over the years.
"Our greatest impact on the industry has been the work we have achieved in implementing good business practices concerning cooperative finances and improved financial management, as well as developing cooperative governance. We've seen improve co-op decision making thoughout the industry at the executive and board levels," he said.
Barton said the success the ACCC has enjoyed is clearly because of industry leaders.
"Our achievements are based primarily on the vision of cooperative leaders. They saw a need for high quality education and have continued to support us as we pursue their vision," Barton explained.
As for the next twenty-five years, Barton looks forward to the ACCC continuing to provide high-priority educational opportunities for businesses and individuals.
The ACCC will celebrate their past and future this year at the 2009 Symposium and Leadership Roundtable on September 2-3 in Wichita, Kansas. The focus of the symposium will be Risk Management Strategies for Cooperatives. It will address a wide-range of issues including risk, strategy and finance from different perspectives.
The ACCC is charged with providing research-based information, education and assistance to people interested in cooperative-based businesses. These people include cooperative members, directors, managers and employees; students and faculty at educational institutions; the general public and public officials; and owners, directors, managers and employees of non-cooperative agribusinesses.
For more information about the symposium please contact Seleise Barrett at 785.532.1522 or visit the ACCC website at www.ksu.edu/accc.
2009 Risk & Profit Keynote Speakers
Dr. Kirk H. Schulz, President of Kansas State University will be speaking on "The Future of Kansas State University in Addressing the Land Grant Mission". Dr. Schulz was born in Portsmouth, Virginia, in 1963. He was raised in Norfolk, Virginia, where he attended Norfolk Christian High School. Following graduation from high school in 1981, he attended Old Dominion University for 3 years, after which he transferred to Virginia Tech in 1984. Kirk enrolled in the Chemical Engineering program there, graduating with his B.S. and Ph.D. degrees in Chemical Engineering in 1986 and 1991, respectively. He did his doctoral work in metal oxide surface chemistry under the direction of Dr. David Cox.
Following graduation from Virginia Tech, Kirk took a faculty position as an Assistant Professor of Chemical Engineering at the University of North Dakota in Grand Forks, North Dakota. Following 4 years at UND, he moved in 1995 to Michigan Tech as an Assistant Professor of Chemical Engineering. He was promoted to Associate Professor in 1998, and assumed the Chairmanship of the Department of Chemical Engineering at Michigan Tech that same year. Kirk served on the faculty at Mississippi State University from 2001 to 2009, assuming a series of administrative positions of increasing responsibility. At MSU, he served as Director of the Dave C. Swalm School of Chemical Engineering from 2001 to 2004, Dean of the James Worth Bagley College of Engineering from 2004 to 2006, and Vice President for Research and Economic Development from 2007 to 2009.
In early 2009, Dr. Schulz was selected as the 13th President of Kansas State University. Kirk is a member of the ABET Engineering Accreditation Commission (EAC) and is an active member of AIChE, ASEE, and ABET. In recognition of his work in chemical engineering, he was named a Fellow of the American Association for the Advancement of Science (AAAS) in 2007 and a Fellow of the American Society for Engineering Education (ASEE) in 2008. He is married to Noel Nunnally Schulz, who is the Pasley Professor of Electrical and Computer Engineering at K-State. They have two sons, Tim (18), a freshman at Mississippi State University, and Andrew (14), a student at Manhattan High School.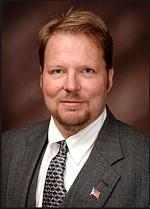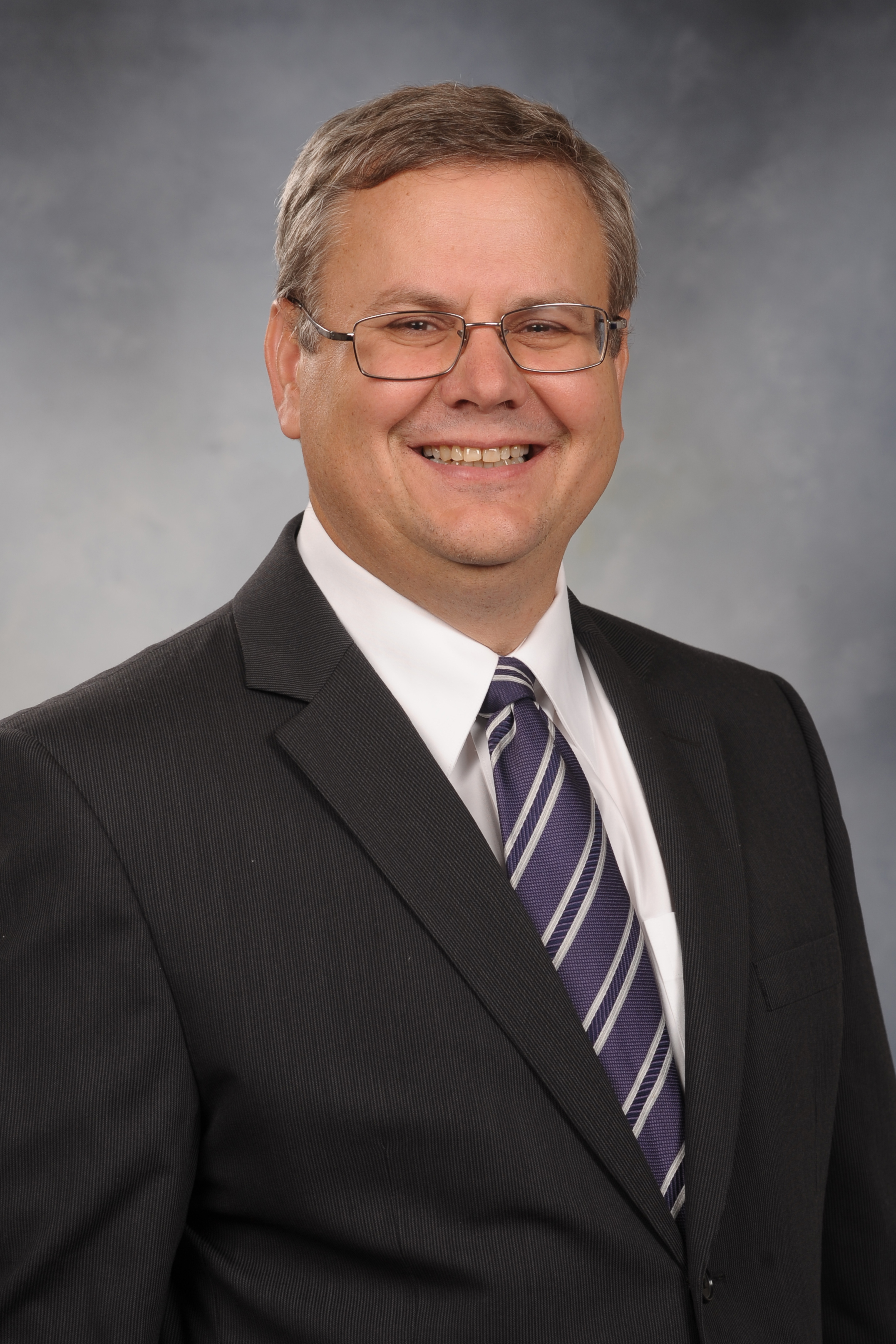 Lon Frahm is the 6th generation of his family to farm in Thomas County, Kansas. His great-grandfather was one of the first in the area to adopt summer fallow practices. In addition to managing Frahm Farmland, Lon serves as Chairman of the Board for Midwest Energy based in Hays, the largest combination gas/electric utility in the state. Recently, he was named 2009 Top Producer of the Year during the Top Producer Seminar in Chicago. He will be hosted by Eric Atkinson from KSRN radio for a Thursday night discussion, "A Conversation with A Top Kansas Producer".
Dr. Allen Featherstone is the Director of the Masters of Agribusiness program and Professor of Agricultural Economics at Kansas State University, as well as recent interim department head. Dr. Featherstone is a leading scholar in agricultural finance, with his work resulting in teaching and research awards as well as quotation in the Wall Street Journal and other popular publications. He has more than 90 published journal articles. Allen also has international experience lecturing and researching in Europe, Asia, Africa, and South America. He will open the conference on Thursday with a talk entitled "Impacts of the Financial Market Crisis on the Agriculture Sector".
Will ACRE Pay On My Farm? Extension Specialist Provides Specifics in Upcoming Webinar
Looking for the latest information on likely payments under the ACRE program? Producers that have not made an ACRE decision or simply would like to have the latest ACRE information will want to register for a K-State webinar focusing entirely on ACRE payments. Farmers, ag lenders, insurance agents, USDA, and others will find this bottom line approach to ACRE a little different than other approaches to the ACRE decision.
According to Dr. Art Barnaby, after the last crop report, the market took a substantial hit, so he expects the interest in ACRE has increased by corn and grain sorghum farmers. By August, he estimates over 40% of the wheat price will have been determined and the winter wheat crop has been harvested, but the marketing year for corn does not start until September 1 and the crop is still growing. Therefore, his level of confidence in the wheat numbers is much greater than corn. With so much at stake, the webinar will focus on wheat, corn, grain sorghum and soybeans.
Dr. Art Barnaby will present his webinar on ACRE Tuesday, August 4, 2009. The focus of the workshop will be on the national average price and state yields by crop that will determine any ACRE payments for 2009. The objective is provide all current information that will have help farmers to decide if the odds are high in their state for an ACRE payment and the size of the ACRE payment.
Joining Barnaby for the presentation, Troy Dumler, area extension specialist, will spend time highlighting his ACRE model in Excel for farmers to test out their own numbers. Barnaby will focus on the very narrow issue of NASS price and state yield. Those two numbers will determine which states are eligible and the size of the ACRE check. The purpose will be to "surround" this issue, but farmers will have to make the final decision if they think ACRE will pay. In some states it will be clear whether or not to participate. But there will also be states where the numbers are close and will require farmers to make a difficult decision.
Participants will be able to type in questions throughout the presentation and receive a file prior to the event with analysis on different states as requested by the participants. Accessing the webinar will only require access to a high speed internet connection.The registration fee is $50 for a single viewer license and $250 for a group license, with a discounted price available prior to July 28. Registration will be limited to 250 on a first-come first-serve basis. The program will be offered at two times: 7:00 a.m. and at noon12:00 noon, Central Standard Daylight Savings Time.Registration is available at: http://commerce.cashnet.com/KSUAGECON. If you have questions or would like more information about sponsoring a meeting with a group license, please contact Rich Llwelyn at 785.532.1504.

Spring 2009
David Lambert to Lead K-State Agricultural Economics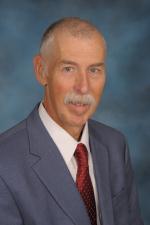 Kansas State University has named David K. Lambert to lead its Department of Agricultural Economics. Lambert, who is a professor and former department chair in the Department of Agribusiness and Applied Economics at North Dakota State University, will assume his new responsibilities at K-State August 3.
"We are so pleased to have Dr. David Lambert come on board," said Fred Cholick, dean of K-State´s College of Agriculture and director of K-State Research
and Extension. "His international experience, as well as his years in research, teaching, and extension, will prove valuable as he guides our agricultural economics efforts. In addition, his time spent in government work will bring a new perspective to our college and the department."
Lambert earned a Ph.D. in agricultural and resource economics from Oregon State University, and master´s and bachelor´s degrees from the University of California, Davis. He also spent one and a half years at Georg August Universität in Göttingen, Germany, first in the University of California´s Education Abroad Program and later as a research assistant.
He has been on faculty at NDSU since 1998. Prior to that he was an assistant and later, associate professor at the University of Nevada, Reno from 1984 to 1998. During his years at NDSU and the University of Nevada, Reno, he taught graduate and undergraduate courses, authored numerous journal articles, and is currently nearing the end of his three year term as the editor of the Journal of Agricultural and Resource Economics.
"I am very excited to soon be a part of a great university that is preparing tomorrow's leaders through its excellent educational programs, is providing research-based answers to today's agricultural and natural resource problems, and is working with the state's public and private decision makers to help them make the best choices for their families, their businesses, and for the people of the state," Lambert said.
He and Cybil Perkins, married now for 27 years, met as undergraduates while both attended UC Davis. Cybil is the assistant editor for the Journal, and serves in numerous volunteer roles around the Fargo area. The couple has two sons. Tyler is a junior at Hamline University in St. Paul, Minnesota, and Dylan is a sophomore in high school.
As head of the Department of Agricultural Economics within K-State´s College of Agriculture, Lambert will lead a department that includes 54 faculty members, including the Kansas Farm Management Program. In the current academic year, 300 undergraduate students are enrolled in the department´s agribusiness and agricultural economics degree programs. The department also has 108 graduate students enrolled in the Master of Agribusiness (M.A.B.), master of agricultural economics (M.S.), or the doctorate of economics (Ph.D.) programs.
The department also has an active research program providing both public and private decision makers with valuable insight into important agricultural economics, agribusiness, and rural development issues.
In order to convey that research-backed information to Kansans and others, K-State´s agricultural economics department provides information and education on issues of significance to agriculture and rural areas in Kansas. The department´s extension and outreach program consists of state specialists, area specialists, and KFMA economists, making K-State´s agricultural economics extension team one of the largest of its kind in the country. K-State´s agricultural economists host the annual Risk and Profit Conference for producers and other agribusiness professionals, as well as many other educational outreach programs throughout the state.
Students & Alumni Tour Southeast Asian Agribusiness
With expansive river valleys and deltas, rich soils, and a humid tropical climate, Southeast Asia has plentiful agricultural resources, but less than one-third of Southeast Asia's land is in agricultural use and most are small family or communal farms. Due to a growing population, the region is one of the largest marketplaces for food and the rapid economic growth of these countries shows potential for positive growth in the agricultural industry.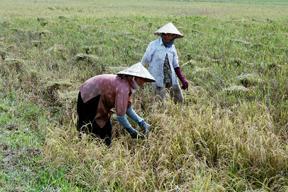 The K-State Master of Agribusiness (MAB) distance education program offered students and alumni a chance to learn about the food and agriculture industry in Southeast Asia during a trip to Malaysia, Thailand and Vietnam.
"The MAB trip to Southeast Asia was a great experience. We really enjoyed learning about the agribusiness and industry in the region. The cultural and historical tours really added to the experience. It was fascinating to learn how the different countries' government structures have influenced business and agriculture. It added a glimpse of the culture we might not have otherwise experienced if we traveled on our own," Leslie Svacina, Communications Director of Minnesota Agri-Growth Council, St. Paul, Minn., and MAB student said.
With stops in three countries, the group visited a variety of crop and livestock operations, agricultural and food-related industries, and aquaculture, including stops at the Malaysian Palm Oil Board, PKPS Tilapia Farm, and the Forest Research Institute of Malaysia in Kuala Lumpur, Malaysia; C.P. Retails and Marketing (CPRAM), Chiameng Rice Mill and the United Nations in Bangkok, Thailand; Dabaco Feed Mill and local wet markets in Hanoi, Vietnam; and a Cargill feed mill and small-to-large size back-yard hog farms outside of Ho Chi Minh City, Vietnam.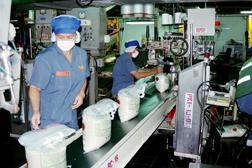 "The trip demonstrated to me how entwined our food systems are. On our first visit in Thailand, the tour of CP food processing facility allowed us to see first hand the use of competitively priced labor in the making of food which inevitably ends up on our dinner tables at home," Clair Doan, Manager of Commercial Banking – Agriculture at the National Bank of Canada, in London, Ontario said. "And at the Chiameng Rice Mill, rice was being processed for shipping to Canada; it was interesting to see our government regulated food labels in dual languages (French and English) being printed on large bags of rice destined for North America."
These visits also provided glimpses of an agriculture industry at varying stages of development. For example, palm oil, rice and ready-to-eat food industries in Malaysia and Thailand are highly developed with modern processing plants, while the rice industry in Vietnam still relies on hand planting and harvesting small plots of land. Some rice farmers are just beginning to modernize, showing great potential for growth. In addition, the visits gave the group a feel for the differences and similarities between Western and Eastern practices.
"It was interesting to see the different ways things are done. For instance, we visited three hog farms in Vietnam, all called 'backyard hog farms' because they are literally in the backyard. The largest farm had 30 sows and was a only few steps from the family's home in the middle of their village," Svacina said, "but they chose to use a U.S. feed source because of the company's reputation and the performance of the feed."
Allen Featherstone, Agricultural Economics Professor and Director of the Master of Agribusiness program, thinks people enjoyed getting a different perspective on agriculture.
"While agriculture in Southeast Asia is different than in the U.S., Southeast Asia is an important importer of U.S. agricultural products including dried distillers grains along with other feed grains. Vietnam and Thailand are major suppliers of rice. In addition, Malaysia is the world's largest producer of palm oil which is second to soybeans as the largest contributor of vegetable oil. As such, Malaysia may be an important supplier of biodiesel."
Time was also set aside for enjoying the culture, shopping and sightseeing in each of the locations. Stops at famous sites such as Batu Caves, the Malaysian rainforest, Grand Palace, Halong Bay and the Cu Chi Tunnels were highlights. Group members had opportunities to shop for bargains in bustling night markets and enjoyed wonderful meals of combinations of fresh fi sh and chicken, fruit and rice.
The Master of Agribusiness has lead tours of South America, visiting Brazil, Argentina and Uruguay in 2004,
and Russia in 2006. The program is beginning to plan for the fourth international trip tentatively scheduled for April 16-May 1, 2010 to Australia and New Zealand.
"I thoroughly enjoyed traveling with the K-State group -- the mix of current students, staff, alumni and spouses all with an interest in agriculture allowed for interesting discussions. I strongly encourage the participation in travel opportunities organized by the MAB program," Doan said.
"Although it may not have been a restful trip, the busy schedule strengthened my education about global food and agribusiness management and allowed us to tour, meet and interact with real people in Malaysia, Thailand and Vietnam."
Alumna transitions from internship to career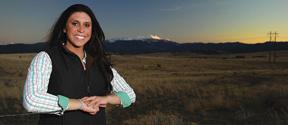 Just over a year ago, then-college-senior Crystal Cline prepared to attend Kansas State University's ag career fair by researching a short list of companies. One of the nine companies on her list was an organization new to her called CHS.
"It was important for me to get a job in agriculture. As I learned more about CHS, I knew it fit me, my personality and where I wanted to go with my
career," says Cline. An agribusiness major with an animal science minor, Cline spent much of her college career in the feed mill at Kansas State learning the intricacies of mixing feed for a variety of animals.
That paid off with the animal nutrition business of CHS. What started as an internship in sales and marketing grew into a full-time career as the CHS nutrition
consultant and territory manager covering western Montana. When Cline began her internship in Montana, the Bucyrus, Kan., native didn't know what to expect. She hoped to combine her knowledge of animal science and animal nutrition with her love of horses in an interesting summer experience that might offer career options. What she found brought her back to Montana after graduating in May 2008.
"I love being out here, working with customers and knowing that I'm really helping them in their businesses," she says, standing at the edge of a broad sweep of pastureland dotted with horses. "I had no idea how vast CHS is as a company. There's a lot of flexibility to advance my career here." Cline, an avid outdoorswoman, puts on more than 1,200 miles each week visiting ranchers and feed dealers. Her background in raising and showing horses is invaluable in understanding customers and their needs.
"Paying attention to the details makes a difference in building relationships. It takes time, but it's so worth it," she says. She hopes to one day apply her knowledge and attention to detail to opening her own horse-breeding operation. In 2009, Cline will take on managing a program that recognizes championship 4-H members who use Payback® products from CHS. It's a great way to support young people who are interested in agriculture and expose them to
opportunities within CHS, she says.
"Students tend to look only to certain companies when it comes to careers in animal science and nutrition," she explains." But there are so many opportunities out here. They need to look seriously at CHS."
Q & A with Warren Buffett reward for ag econ student's persistence
In the Cloud Room on the 15th floor of an office building in Omaha, Neb., members of the Student Finance Association took part in a two-hour question-and-answer session with Warren Buffett last Saturday. Buffett is the chief executive officer of Berkshire Hathaway and was named by Forbes Magazine as the richest person in the world in early 2008, but was moved to No. 2 in 2009 after losing $25 billion last year.
During the question and answer session, Laura Liston, president of SFA and senior in finance and accounting, said Buffett answered very specific finance questions as well as general questions about life lessons, imparting his wisdom on the future field-of-finance students.
Greg Foote, bond funds chairman of SFA and senior in agricultural economics, said communication was one of the most important issues Buffett discussed.

"He told all of us we are great students and have learned all this information ... [but you] have to communicate what you think to other individuals," he said.
Matt Hewitt, vice president of special events for SFA and senior in finance and accounting, described Buffett as funny, witty and down-to-earth and said the funniest comment Buffett made was that "strategic planning is a waste of time." He said this was because, as Buffett explained, any acquisition or merger should be a wise decision, so it would obviously be strategic.

The SFA group presented Buffett with a personalized K-State football jersey and a football signed by Coach Bill Snyder after the event. "After lunch, he kept a smile on his face and took a picture with every single person who wanted to take a picture," Hewitt said.
Foote said in order to allow the group the opportunity to visit, he sent Buffett a written letter last fall and was told there was a two to three year waiting list for visits. Foote then got a hold of Buffett's secretary's e-mail address and began flooding her inbox with requests.
His persistence worked, and when a group canceled early this year, SFA was able to attend in its place. The K-State members made up just 27 of the event's 100-plus
attendees, Foote said.
Hewitt said four other schools were also in attendance, including students from Australia, and the SFA students were the only undergraduate group. Along with the question and answer session, the group visited Nebraska Furniture Mart and Borsheim's, a jewelry store, and had lunch at a steakhouse, which Buffett paid for, Liston said. Both Nebraska Furniture Mart and Borsheim's are subsidiaries of Berkshire Hathaway.
Foote said the trip will help the K-State SFA in the future and has also promoted K-State and the College of Business. Hewitt said group members "hope we made a good impression for the future."
Masters in Agribusiness Scholarship makes graduate school possible
Amy Brusk wanted to go back to school, but quitting her job to do so was impossible.
"I realized my skills were based in a technical science and my clear weakness was a lack of business knowledge. I needed to fill that void, but I also had to find a program that would fit my schedule without having to give up my job," Brusk said. As a grant specialist for the Department of Clinical Sciences in the K-State College of Veterinary Medicine, Brusk looked into both the K-State MBA and the Master of Agribusiness (MAB) program, but quickly determined the MAB program was the better choice for her situation.
"As I learned more about the MBA, I realized it was heavily populated and I would receive more one-on-one attention in the MAB program. I also wanted to stay consistent with my undergraduate degree in animal science. MAB's unique application of agriculture throughout business fulfilled all the outcomes I needed," she said. With her decision made, Brusk was hesitant to start the degree program; the monetary obstacle of paying for school seemed too large to overcome. It was when Brusk learned she had received the Masters in Agribusiness Scholarship, along with one from an outside source, she saw the way clear to begin.
"I waivered for two years because of the time and money, when I received the scholarships they relieved the financial burden and I was able to begin the degree," Brusk said. Scheduled to defend her thesis this April, Brusk is pleased she will soon have a master's degree under her belt.
"Bachelor's degrees are a dime a dozen, and a master's degree is what it's going to take in the current economic climate to climb the ladder and progress," Brusk said.
Lynnette Brummett, MAB Coordinator, said the program saw a tremendous increase in applications for January 2009.
"Industry awareness and the reputation of the program are causing individuals to look at the program, including those who may not have before," Brummett said. "MAB is still relatively new, but with 12 completed cohorts, we have more and more graduates in industry, with their achievements and by word of mouth, the awareness of MAB is growing," she added.
Word of mouth is how current MAB student, Kevin Heikes, learned of the Master of Agribusiness program. "The year before I began, I had two colleagues who had gone through the program. Talking to them about their experiences convinced me it was something I could pursue. I realized it was one of the top programs in the country and a lot of executive programs don't focus on agribusiness. I knew this would prove to be a good fit for me," he said.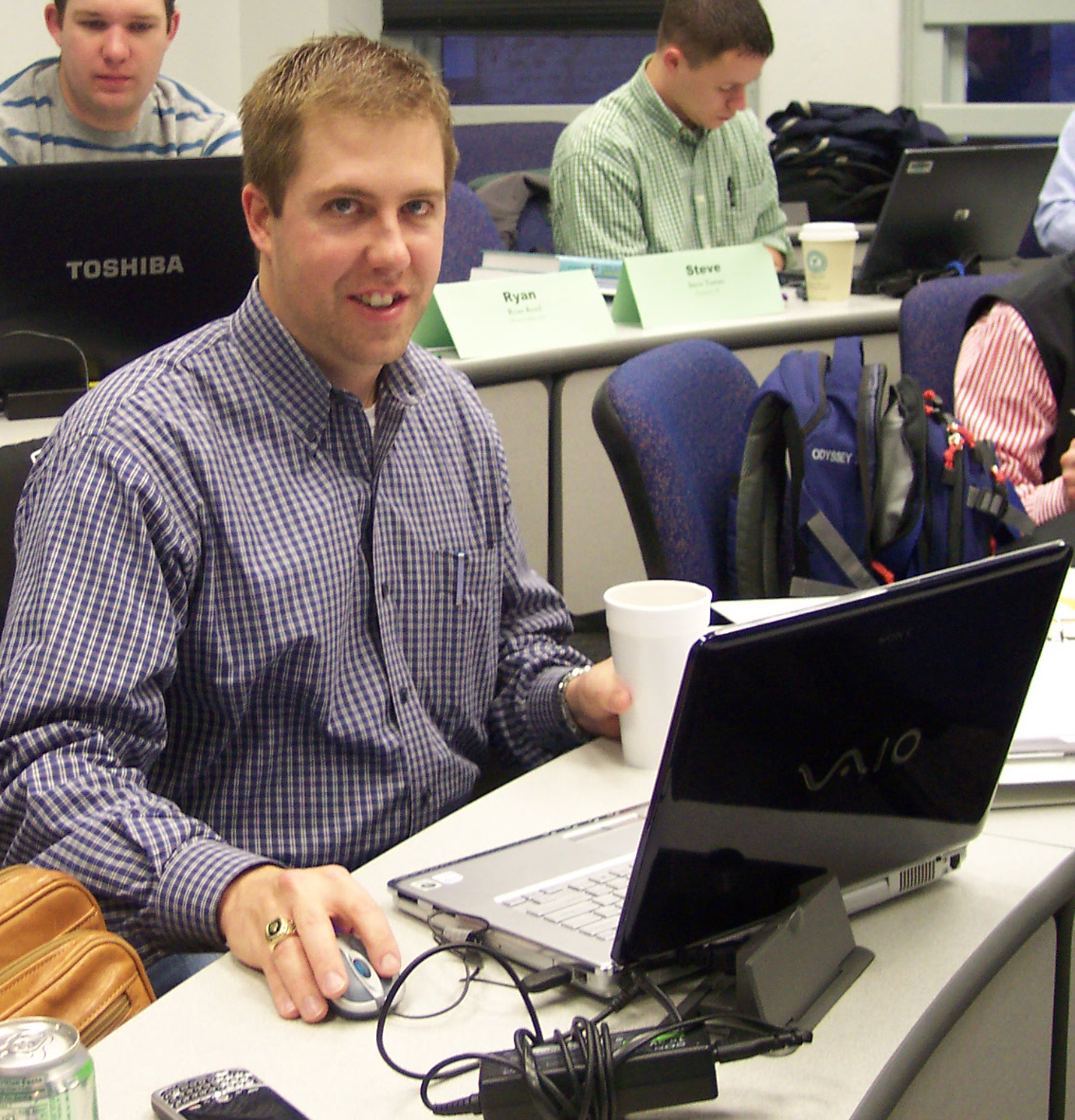 For Heikes, the benefits of an MAB degree are multiple.
"I actually didn't take the MAB to get a raise or get a promotion. I'm doing this to broaden my own skill set. My company is young and entrepreneurial. My goal is to be in a environment is incredibly motivating."
With some career experience and a young daughter, he and his wife recognized he was at a point where family-life would never be more accommodating to achieve his degree.
"There are students in class with me who have kids' sports and activities every night of the week, so I know it's doable, however, it made sense for us to start at this point in our lives," he said.
"The way it is designed, that you can have a career and family while you go through the program is an important advantage," Heikes added.
But a career and young family wasn't Heikes' only concern as he headed back to school. Funding his education by himself requires careful planning.
"I received a scholarship to help me balance life while I'm in school. A scholarship means someone believes in what you're doing and the financial aid is a great help. I'm very thankful for it," he said.
Describing his experience with the Master of Agribusiness program, Heikes calls it a time of growth.
"I'm an operations person, very black and white in my approach, a master's degree refines you and allows you to see the grey in situations and causes you to think differently. "
The Masters in Agribusiness Alumni Scholarship Fund
For many professionals looking to re-train or augment their skills in agribusiness, one of the most difficult propositions is paying for graduate school amidst their family and career responsibilities. Professionals accepted into the Masters in Agribusiness program are a self-selecting group of highly motivated achievers. With your contribution, the Masters in Agribusiness Alumni Scholarship fund helps make "going back to school" a possibility.
The Scholarship Fund supports and honors outstanding graduate students or prospective graduate students in K-State Agricultural Economics Masters in Agribusiness program.
Program emphasis changes over time requiring new ideas and sources of funding, but the results never change. Through this fund friends and alumni of K- State Agricultural Economics have an opportunity to help ensure the success of outstanding students in the MAB program, and the University's positive impact on agriculture.
For more information or to contribute please contact Allen Featherstone, professor, afeather@ksu.edu or 785.532.4441; or Kim Schirer, director of development KIMS@found.ksu.edu or 785.532.7517 www.found.ksu.edu.
MAB student named 2009 Top Producer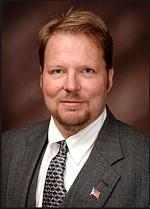 Lon Frahm, Colby, Kansas, was named 2009 Top Producer of the Year during the Top Producer Seminar in Chicago, Illinois.
Frahm, an accomplished pianist and tenor soloist, has succeeded at the last thing he ever wanted to do when he was a child. In fact, he was devastated - angry and insulted actually - when he received the results of his high school aptitude test. The career best suited for him: farmer.
However, he has willingly persevered and accomplished much within his farming business, building it into a multi-million dollar business. Without question, Frahm is the epitome of a top producer, but he stands out for his superior management of employees, whom he credits for much of his success. Though none of his direct family members are involved in the operation on a daily basis, Frahm Farmland's employees are very much part of this family business.
Frahm keeps no secrets from his employees, which surprises many people in this small town and runs against conventional thinking of many in farm country.
"I share my financials with all the employees," Frahm says. "I don't show the actual tax returns, but everything else they know. It creates a lot of engagement and gives them a sense of ownership they wouldn't have otherwise. I think it's a great way to do business. Keeping secrets is a lot of work."
Business responsibility is very important to Frahm and something he learned at the young age of 28 when his father died of a heart attack. As the oldest of three children, Frahm was charged with keeping the farm together and providing financial security for his mother and two siblings. No small task considering this happened right in the middle of the 1980s farm crisis. Today, his brother and sister are partners in the business, but Frahm is the on-site manager of the farm that has been in their family for six generations.
Dr. Terry Kastens, K-State Ag Econ, was an instructor of Frahm when he participated in the K-State MAST program, "He's one of the best farm managers that I know. Besides his modern innovation with equipment and facilities, he's innovative in the way he treats his employees. He's also a life-long learner, always wanting to further his knowledge in agriculture and especially economics."