Welcome to Agricultural Economics
The Department of Agricultural Economics proudly lives the Kansas State University land-grant mission by serving agriculture and related fields through teaching, research, and extension outreach. During 2012 we celebrated 100 years of service, we are proud of the tradition of excellence that we have established among our students, graduates, faculty, staff, extension personnel, and the agricultural community at large.
---
Undergraduate Programs
Future Students | Current Students | Advising and enrollment
STUDENTS, click here to schedule your advising and enrollment appointment!
---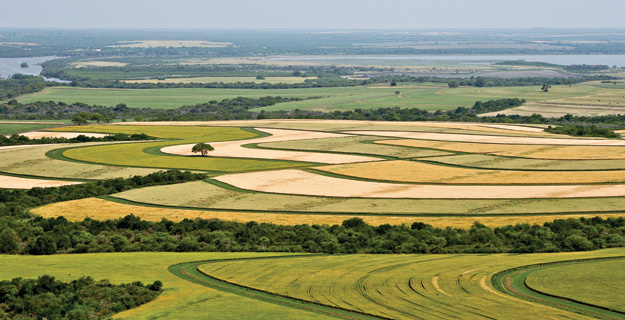 MAB Trip to South America K-State's Master of Agribusiness (MAB) program is offering travel to Brazil and Argentina to learn about the food and agriculture industry in South America. The trip includes visits to agricultural and food-related industries and guided sightseeing tours with free time to explore Buenos Aires, the waterfalls at Iguazu, and Sao Paulo. The tour (February 20 – March 7, 2015) is open to anyone with an interest in international agribusiness. For information, go to:
www.mab.ksu.edu/Alumni/SAmerica15.html or contact
Mary Bowen at 785.532.4435, mjbowen@ksu.edu.
---
Graduate Programs
Future Students | Current Students
Research
The Department has a wide variety of research experience. Learn More about our faculty and student research projects and achievements.
Extension and Outreach
AgManager.info
Arthur Capper Cooperative Center
Feed the Future Innovation Lab for Collaborative Research on Sorghum and Millet
Kansas Farm Management Association
K-MAR-105
MAST: Management Analysis and Strategic Thinking
Monitoring, Evaluation and Technical Support Services in Ghana
Office of Local Government
Department-wide
Master of Agribusiness Program
Center for Risk Management Education and Research
Employment Opportunities
Agricultural Economics email
Twitter | Facebook | YouTube | Blog
---
For more information about this website or any news and media related items, please contact Amanda Erichsen at aerichsen@k-state.edu or 785.532.6994.
---