Welcome to Agricultural Economics
The Department of Agricultural Economics proudly lives the Kansas State University land-grant mission by serving agriculture and related fields through teaching, research, and extension outreach. During 2012 we celebrated 100 years of service, we are proud of the tradition of excellence that we have established among our students, graduates, faculty, staff, extension personnel, and the agricultural community at large.
---
Check out this video featuring Agricultural Economics alumni and Department Head Allen Featherstone
Alumni featured in this video from the Agriculture Symposium hosted by Alpha Gamma Rho Fraternity discussing the need to feed a hungry planet and the demand for food that will continue to rise. Department alumni speaking in this video include Jerrod Westfahl, Co-Manager of AgriSync; and John Neimann, President of Cargill Food Distribution.
---
Check out our videos from the Wichita Farm Bill meeting!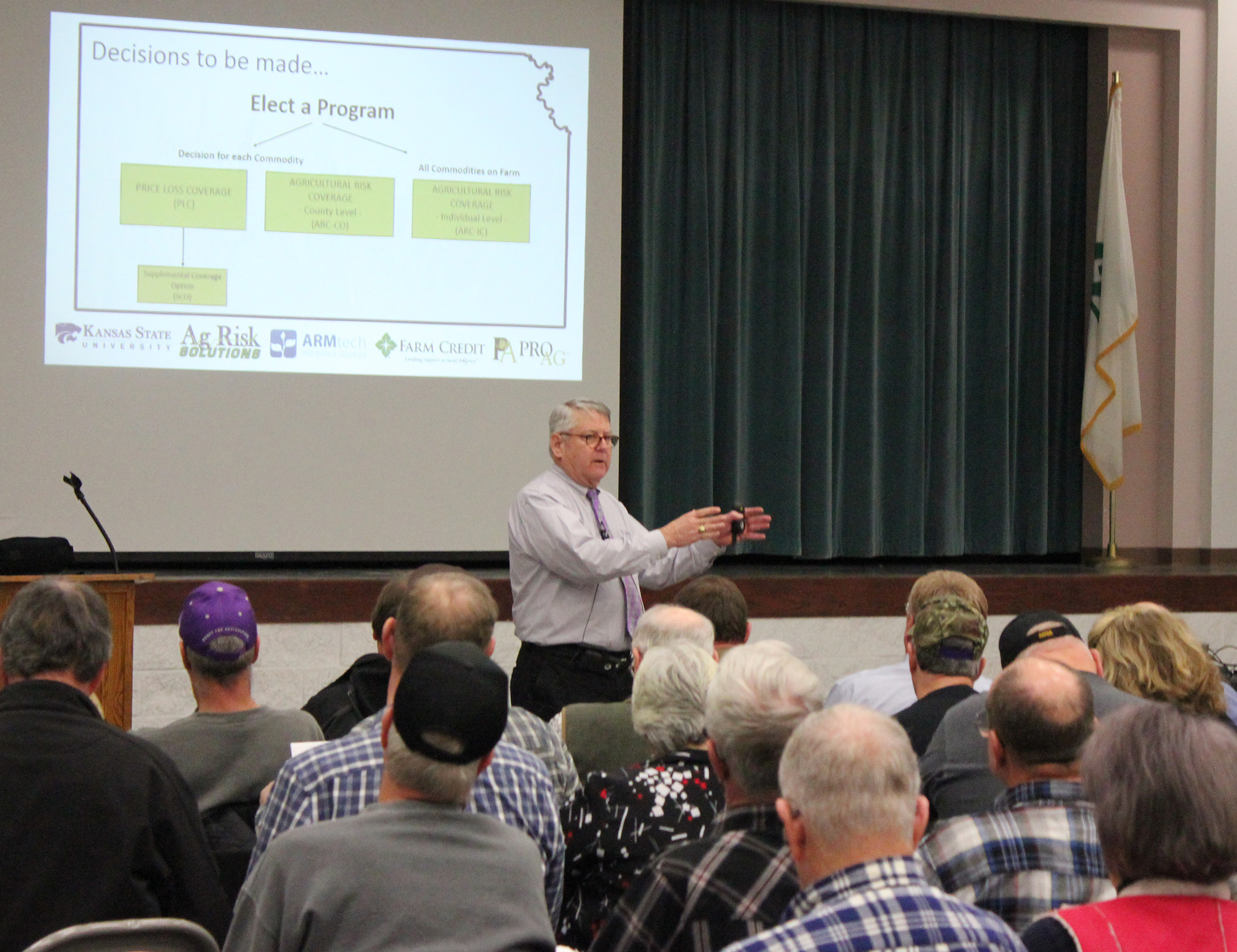 Art Barnaby:
Farm Bill Program Details and Calculations
Jody Campiche: Cotton Program
Mykel Taylor: The Program Decision
FSA: Program Mechanics
---
Undergraduate Programs
Future Students | Current Students | Advising and enrollment
---
Graduate Programs
Future Students | Current Students
Research
The Department has a wide variety of research experience. Learn More about our faculty and student research projects and achievements.
Extension and Outreach
AgManager.info
Arthur Capper Cooperative Center
Feed the Future Innovation Lab for Collaborative Research on Sorghum and Millet
Kansas Farm Management Association
K-MAR-105
MAST: Management Analysis and Strategic Thinking
Monitoring, Evaluation and Technical Support Services in Ghana
Office of Local Government
Department-wide
Master of Agribusiness Program
Center for Risk Management Education and Research
Employment Opportunities
Agricultural Economics email
Twitter | Facebook | YouTube | Blog
---
For more information about this website or any news and media related items, please contact Amanda Erichsen at aerichsen@k-state.edu or 785.532.6994.
---